Weifang Daily News, Weifang Rong Media News Combined lotus, thousand-petaled lotus, two-colored lotus, large sprinkle brocade… these unheard of and never seen lotus flowers bloom in front of their eyes, making people suddenly feel "this flower should only be There is a feeling in the sky, as if you are in the fairyland of Yaochi.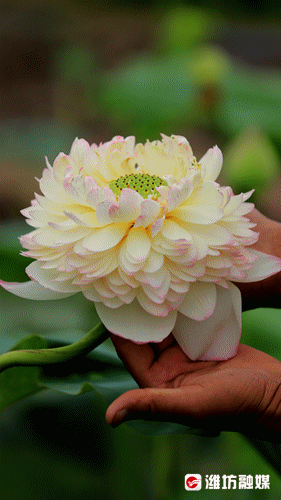 Lotus in Song Lidong Lotus Garden.
"Let's put it this way, I don't dare to say that I have all kinds of lotus flowers in the world, about 90%!" 52-year-old Song Lidong stood in a lotus garden in Wangliu Street, Weicheng District I proudly told reporters on the ridge here.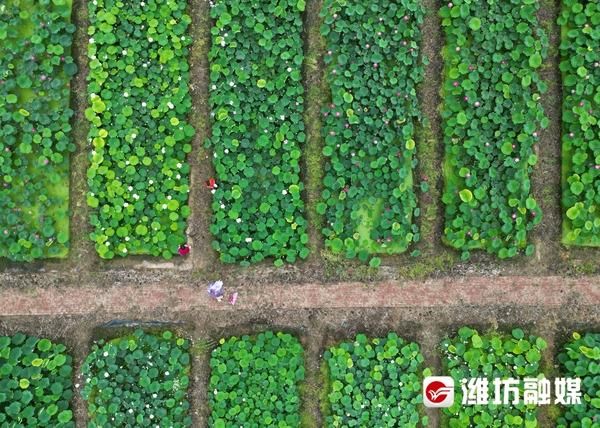 Song Lidong's Lotus Garden.
As soon as they entered Song Lidong's 60-acre lotus garden, all the viewers would exclaim in amazement, thinking that lotus flowers would be beautiful, but never thought they would be so beautiful! The red is like fire, bright as the dawn; the pink is noble and pure, shaped like a peach; the white is like jade, clear clouds emerge.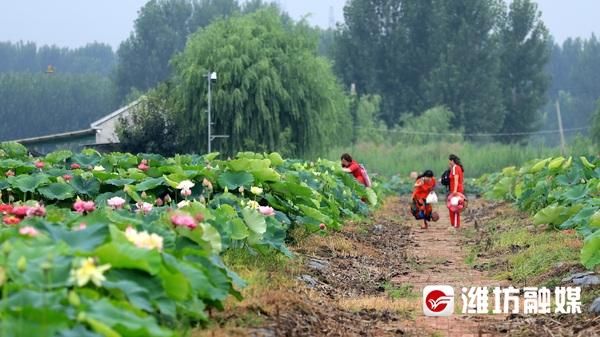 Tourists admire lotus flowers.
"In addition to the classic varieties from all over the country, most of them are cultivated by my own pollination and hybridization". Song Lidong also named lotus flowers with quite artistic names according to their characteristics, such as Jiangnan Pearl, Apricot Spring Rain, Jingshui Guanyin, Jiehuo, Red Lips, Baolian Lantern and so on.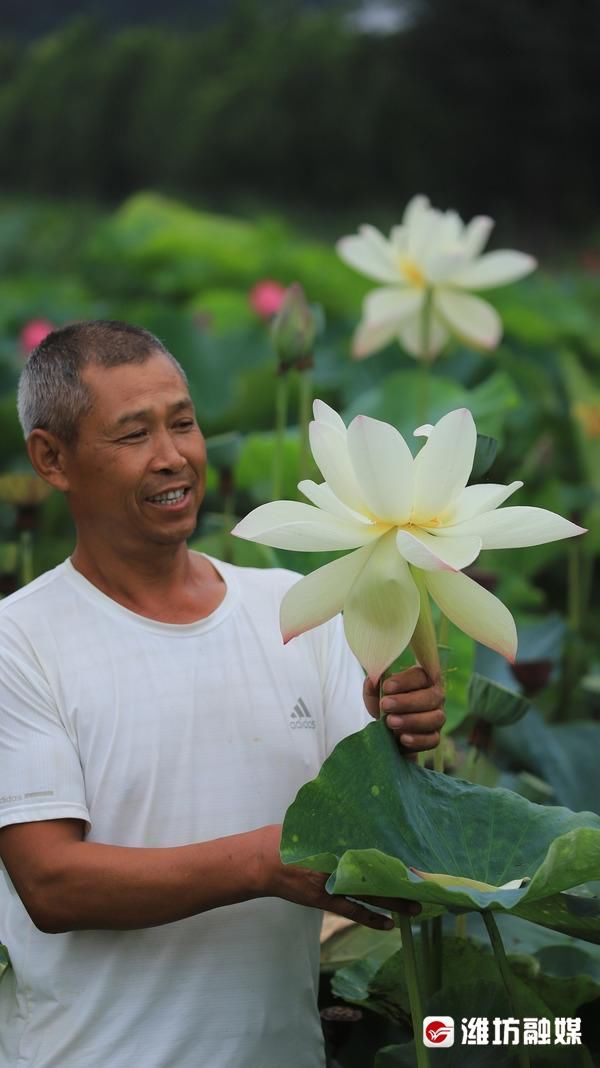 The largest variety of lotus planted in Song Lidong Lotus Garden is Jingshui Guanyin, with a corolla diameter of more than 40 cm.
In 2006, Song Lidong from Jiangyu Town, Linqu County bid farewell to his 13-year military career and chose to return to his hometown to start his own career. When Song Lidong drove a truck to deliver goods across the country, he was attracted by the lotus flowers from other places, so he also got some in his spare time and raised them in pots, jars, urns, etc. Seeing that the lotus flowers that he had served with his own hands bloomed so beautifully, he was even more excited about it. Due to his excessive obsession, Song Lidong was once called "flower crazy" by relatives and friends.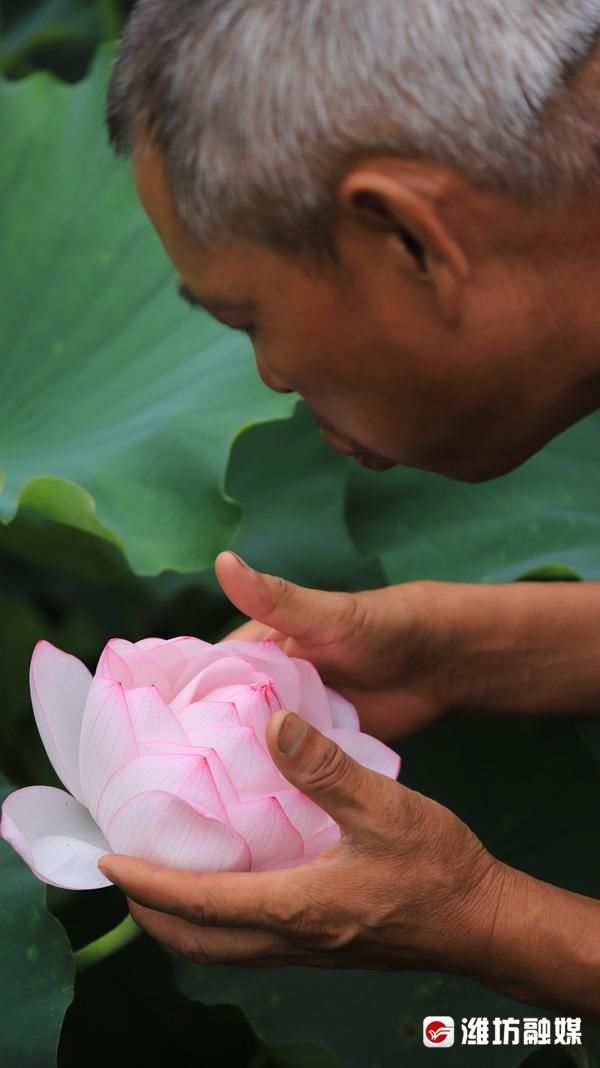 Some lotus flowers require human assistance to bloom.
With the communication with flower friends from all over the world, Song Lidong found that growing flowers can also be used as an industry. In 2013, Song Lidong contracted 60 mu of land on the edge of a rural road in Wangliu Town, and began to officially cultivate ornamental lotus flowers. After 9 years of hard development, Song Lidong now cultivates more than 260 kinds of lotus flowers and 50 kinds of water lilies, which are sold online and offline in parallel. The flower seeds are exported to Southeast Asian countries such as Thailand, Vietnam, Malaysia, and even the United States. amounted to more than 600,000 yuan.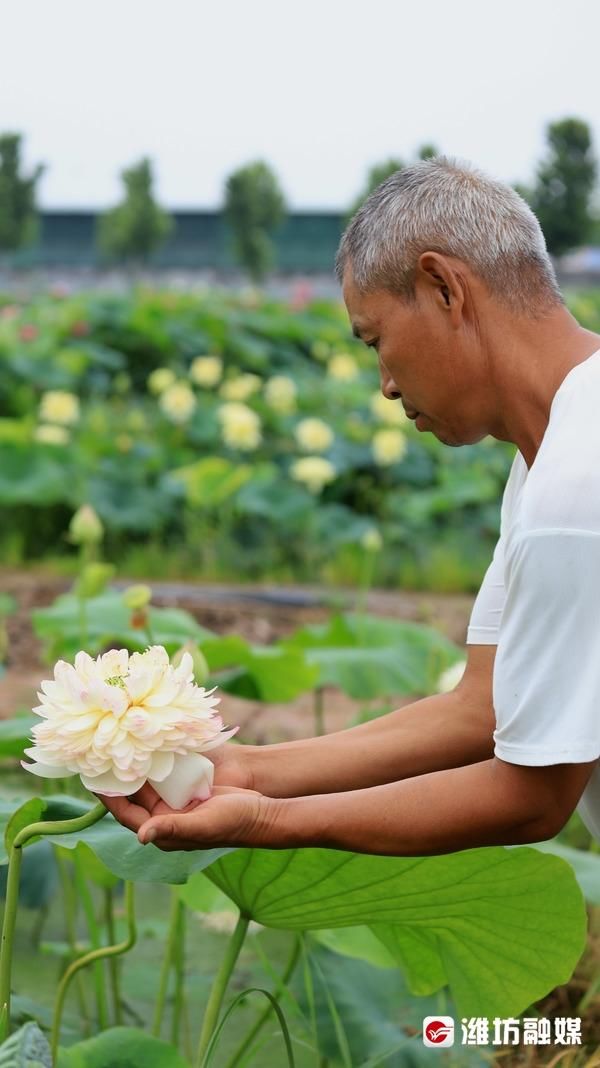 Song Lidong holds a blooming lotus flower.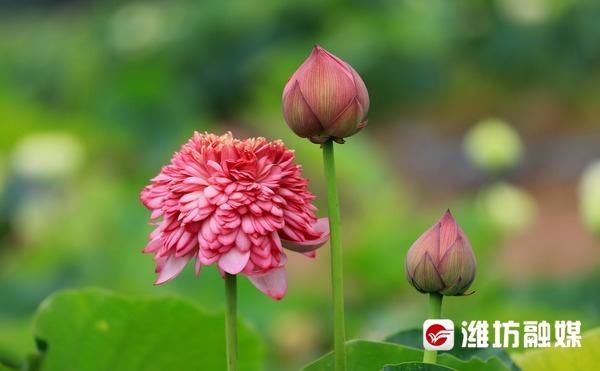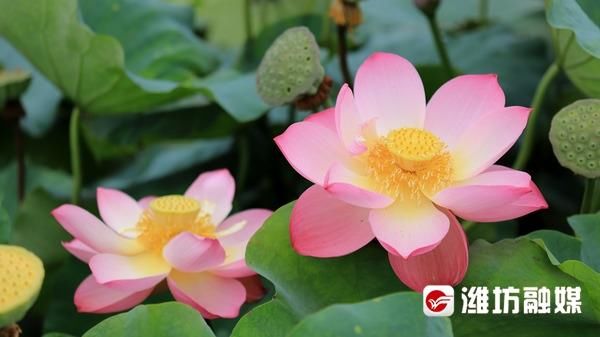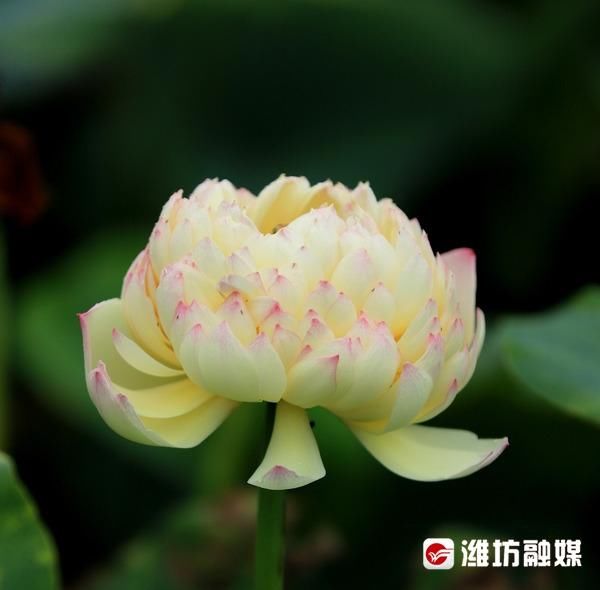 Lotus blooming in the lotus garden.
Weifang Daily All Media Reporter: Gong Jianguo/Wentu