"Wow, there are mountains and seas in the whole carriage, it's so beautiful!" "Look, there are light boxes in Cangnan in the subway station, and there are recommendations for the beauty of Cangnan everywhere." Beginning on August 1, a tourist brand train named "Look at the first stop of Cangnan in southern Zhejiang" was fully loaded with citizens on Hangzhou Metro Line 1. Bright.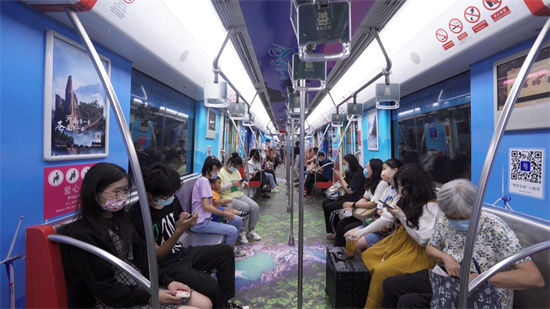 Cangnan is the "South Gate" of Zhejiang, where mountains love Facing the sea, the sea depends on the mountain, and the mountains and the sea are different. In this hot summer when there is no motivation to travel, Cangnan collectively "moved" the stunning mountain and sea scenery to Hangzhou Metro Line 1, bringing a strong visual shock to Hangzhou residents.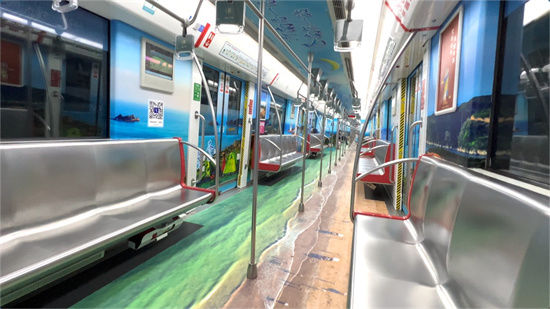 The large and small subway light boxes are uniquely integrated into the beautiful scenery and human history of Cangnan. Hangzhou citizens are in the carriage, as if they are in the Cangnan seaside, they can still see patches of emerald green in front of their eyes, and the heat of the hot summer disappears instantly. By scanning the QR code on the screen, you can also have a deeper understanding of the charm of Cangnan Cultural Tourism.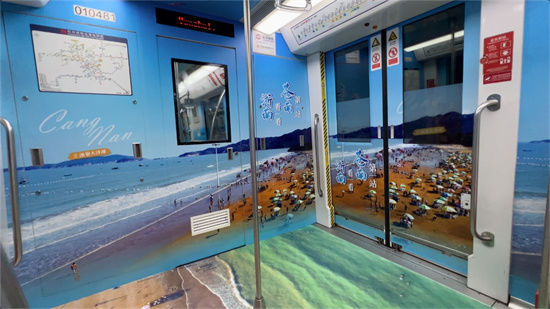 This time, "Look at Cangnan First Station in Southern Zhejiang" appeared on Hangzhou Metro Line 1 with great momentum. The large light box and the billboard inside the carriage fully display Yucang Mountain, Yuliao Beach, Yanting Pavilion, Palm Bay, Leek Garden, Juxi Grand Canyon, Wanyao Ancient Village, Puzhuangsuo City, Fude Bay, Wufeng Tea Garden, Crane Dozens of cultural and tourist attractions with unique Cangnan characteristics, such as Dingshan, Bijiashan and Shijutang, have attracted the enthusiastic attention of Hangzhou residents.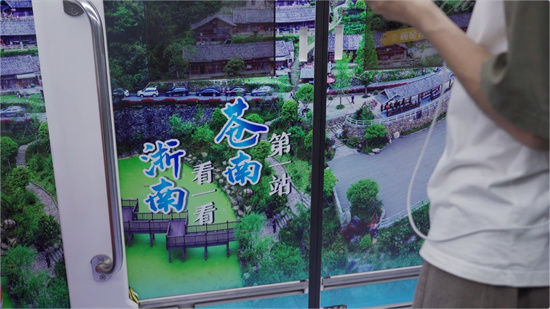 It is understood that Hangzhou Metro Line 1 belongs to the core line of transportation and business travel. It is located in urban business circles, scenic spots and transportation hubs such as Jinsha Lake Business Circle, Xiasha Business Circle, Yuhang Business Circle, West Lake Scenic Area, Xianghu Scenic Area, Chengzhan Railway Station, East Railway Station, etc., with a large flow of people and a high degree of tourist distribution.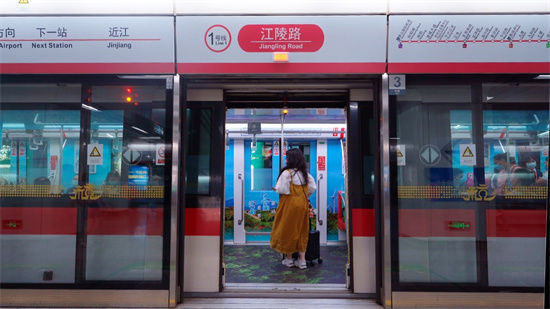 It is reported that the tourism brand train of "Look at the First Station of Cangnan in Southern Zhejiang" will continue from August 1st. Running for more than 3 months, it will accompany Hangzhou citizens and tourists from all over the country to spend the summer time. Let more people know Cangnan and understand Cangnan, and at the same time further expand the influence of Cangnan tourism brand.
Source: Cangnan County Rong Media Center/Cangnan Culture