March 2022, The U.S. Food and Drug Administration (FDA) approved 13 New Drug Applications (NDAs), except for 2 NDAs with no indication yet, among the remaining 11 NDAs, 5 were clearly marked for use in children. Another 2 indications are children susceptible to diseases. More than half of the new drugs approved by the FDA are related to children's indications, which shows the FDA's attitude towards children's medicines, and also reflects that the research and development of children's medicines in the United States has entered a period of accelerated growth. should be given attention.
5 FDA-approved new drugs for children:
Ztalmy: Cyclin-dependent kinase-like 5 (CDKL5) deficiency in patients 2 years of age and older disorder (CDD)-related seizures;
Opdualag: adults and 12 years Pediatric patients and older with unresectable or metastatic melanoma;
Hyftor: adults and pediatric patients 6 years of age and older Tuberous Sclerosis-Associated Facial Angiofibroma;
Xelstrym: Adults and Pediatric Patients 6 Years and Older Attention Deficit Hyperactivity Disorder (ADHD);
Triumeq PD: HIV-1 Infection in Pediatric Patients 10-25 kg ;
2 FDA-approved new drugs for children with susceptible diseases: p>
Atropine Sulfate: mydriasis, cycloplegia and depression in the dominant eye in the treatment of amblyopia;< /span>
Nasonex 24hr Allergy: Temporary relief of hay fever or other upper respiratory allergy symptoms: nasal congestion, runny nose, sneezing, Itchy nose;
01< /strong>
FDA Legislation Forces and Incentivizes Drug Development for Children
Children are not little adults. Europe and the United States have earlier legislation on children's drug research and development. Since 2002, the United States has successively introduced the "Children's Best Drugs Act" and the "Pediatric Research Fairness Act". health research Pediatric drug clinical trials sponsored by the Institute; the latter makes it mandatory for New Drug Applications or Supplemental Applications for drugs and biological products to provide information on safety and efficacy in the pediatric population unless a waiver is granted by the FDA Evaluation data, even specific to the dose and route of administration data for each age group of children.
In addition to encouraging and mandatory requirements, the United States has also established a very attractive incentive policy for children's drug research and development: Pediatric Orphan Drug Priority Review Review Voucher (PRV). The PRV was established under the Children's Medicines Act and the Pediatric Research Equity Act to encourage the development of treatments for rare diseases in children, and to facilitate and expedite the development and review of new medicines to expedite the treatment of serious or life-threatening unmet medical needs.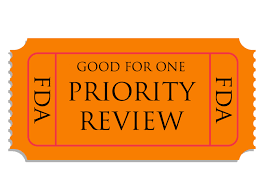 PRV has the advantage of allowing pharmaceutical companies to use a priority The review time of new drugs will be shortened by 6 months. Accelerated review will help companies to preemptively occupy the market, gain the home field advantage, and gain the interests of the big head market. On the other hand, PRV can be transferred. For biotechs with strong R&D strength but insufficient funds, they can obtain funds by resale of PRV in exchange for the future development of the enterprise. Therefore, since the appearance of PRV, it has been sought after by various pharmaceutical companies. Due to the small and precious quantity, the transfer price has also risen.
In July 2014, Sanofi and Regeneron offered US$67.5 million to acquire Biomarin's priority review status to accelerate the acquisition of alirocumab. batch listing.
In February 2017, Sarepta, which treats Duchenne muscular dystrophy, sold the priority review ticket for pediatric rare drugs it obtained to Gilead. , the transaction price has doubled to $125 million.
Among the 13 new drugs approved by the FDA, another PRV was born, and the lucky one is MarinusPharma, with Ztalmy (ganaxolone), a drug for the treatment of seizures associated with CDKL5 deficiency (CDD).
02
PRV lucky people, involving new drugs for rare hereditary epilepsy!
MarinusPharma is a pharmaceutical company developing innovative treatments for epilepsy. Recently, the company announced that the U.S. Food and Drug Administration (FDA) has approved Ztalmy (ganaxolone, ganaxolone) oral suspension: the drug is taken 3 times a day for patients 2 years of age and older, treatment and cyclin Seizures associated with dependent kinase-like 5 (CDKL5) deficiency (CDD).
CDKL5 deficiency (CDD) is a severe and rare hereditary epilepsy characterized by early onset, uncontrolled seizures, and neurological deficits. Development is severely impaired. CDD is caused by mutations in the cyclin-dependent kinase-like 5 (CDKL5) gene located on the X chromosome, which produces a protein that is important for normal brain development and function.
It is worth mentioning that Ztalmy is the first FDA-approved drug specifically for the treatment of CDD.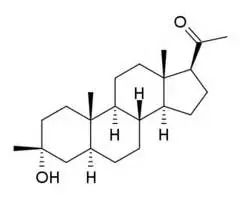 ganaxolone chemical structure (Source: Wikipedia
)
Ztalmy's active pharmaceutical ingredient is ganaxolone, a positive allosteric modulator of GABAA receptors, currently in development in intravenous and oral formulations designed to maximize the reach of adults in both acute and chronic care settings and range of treatment in the pediatric patient population. Ganaxolone exerts antiepileptic and anxiolytic activity through its action on synaptic and extrasynaptic GABAA receptors. For more than 2 years, ganaxolone has been studied in more than 1,800 pediatric and adult subjects for a variety of indications, therapeutically relevant dose levels and treatment regimens.
The FDA approves Ztalmy for the treatment of CDD-related seizures, based on data from the Phase 3 Marigold trial. This was a double-blind placebo-controlled trial in 101 patients. In the trial, patients in the Ztalmy-treated group had a median reduction of 30.7% in the frequency of major motor seizures over 28 days, compared with a 6.9% reduction in patients in the placebo group, meeting the trial's primary endpoint (p=0.0036).
In the Marigold open-label extension study, the frequency of major motor seizures in patients (n=48) treated with Ztalmy for at least 12 months The number of digits decreased by 49.6%. In this phase 3 trial, Ztalmy was generally well tolerated, with a safety profile consistent with previous clinical trials, with the most common adverse events (incidence ≥ 5% and at least twice as high as placebo) being somnolence, pyrexia, Excessive salivation, seasonal allergies.
Ztalmy was approved through a priority review process. Previously, the FDA has granted Ztalmy Orphan Drug Designation (ODD) and Rare Pediatric Disease Designation (RPDD) for the treatment of CDD. With this approval, the FDA has issued a Pediatric Orphan Drug Priority Review Voucher (PRV) to Marinus, which the company plans to monetize. "The mantis catches the cicada, the oriole is behind", we will wait and see who this PRV will end up with.
Summary>>>
For a long time, due to the early progress of scientific research in the United States and the relatively developed scientific research, the US FDA's new drug review and approval has also been at the forefront of drug research and development in various countries. To some extent, FDA's systems and preferences influence the direction of new drug development on a global scale. The FDA has approved a number of new drugs for children, reflecting the FDA's emphasis and priority on the review and approval of children's drugs, or affecting the subsequent drug research and development and enterprise layout. After years of development, domestic drug research and development has achieved small achievements and is catching up rapidly. The weather vane revealed by the FDA's drug approval, domestic pharmaceutical companies should pay attention to it, and then revise and decide the strategic layout of the company after comprehensive consideration, so as to win a seat in the international competition.
Relying on a powerful data and information platform, China Pharmaceutical Industry Information Center has collected and sorted out the 2022 global The fourth issue of new trends in pharmaceutical research, Through big data to empower enterprise R&D, reduce the hidden dangers caused by information asymmetry, and formulate patent layout and product development strategies more efficiently, hoping to improve the pharmaceutical industry. There is an important reference for the establishment of enterprise varieties research and development projects.
New Trends in Global Pharmaceutical Research Issue 4.pdf
< img class="content_title" height="300" layout="responsive" sizes="(min-width: 320px) 320px, 100vw" src="https://mmbiz.qpic.cn/mmbiz_jpg/AnRWiconRdaeM8d8avZ46qmH5AzfXXPoia5YXrSXXRZRuzYtjbxzeicnTc0vGArGo4hRyIlvPLMLlXa40"sgV ="600">

Recommended reading


< "300" layout="responsive" sizes="(min-width: 320px) 320px, 100vw" src="https://mmbiz.qpic.cn/mmbiz_png/AnRWiconRdaeM8d8avZ46qmH5AzfXXPoia7oxQpstznpy8zVCQq1JH47ZLn9O1UkV17bZFdABJuJYUoks5Sk3Qimg/640"width >For more data insight information or official account content cooperation, please contact the WeChat account of the pharmaceutical geography assistant: pharmadl001
share FavoritesLikesWatchingChildren are talented Make a choice, I want it all as an adult