(People's Daily Health Client Reporter Shi Mengzhu) According to the 2022 [No. 5] Announcement issued by the Office of the Leading Group for Responding to the New Coronary Pneumonia Epidemic in Ali Prefecture, Tibet Autonomous Region, on August 7, during routine nucleic acid testing in Pulan County, Ali Prefecture, it was found that 4 foreign tourists tested positive for the new coronavirus nucleic acid. Previously, the Tibet Autonomous Region had no new confirmed or suspected cases for 920 consecutive days.
It is reported that the 4 people who tested positive for the new coronavirus nucleic acid are all from Shigatse City, Tibet Autonomous Region. Currently, 4 asymptomatic infected people have been diagnosed and diagnosed, and their close and sub-close contacts have been quarantined and controlled.
The Ali area is known as "the roof of the roof of the world", "the third pole of the world" and "the forbidden area of ​​life". In the territory, there are mainly famous scenic spots such as Laang Tso, the relics of the capital of the Guge Dynasty, the Tibetan sacred mountain Gang Rinpoche, and Manasarovar Yongcuo, which attract many tourists to worship or travel every year.
"The Kailash Scenic Spot is still open, but there are not many tourists anymore." A homestay owner in Pulan County told a reporter from the People's Daily health client that due to the epidemic, Pulan County is currently under strict control state. At the same time, a number of merchants in Pulan County said that Pulan County is basically inaccessible now, and tourists in the county can only leave after nucleic acid testing. It is recommended that tourists who have travel plans should not go to Pulan County for the time being.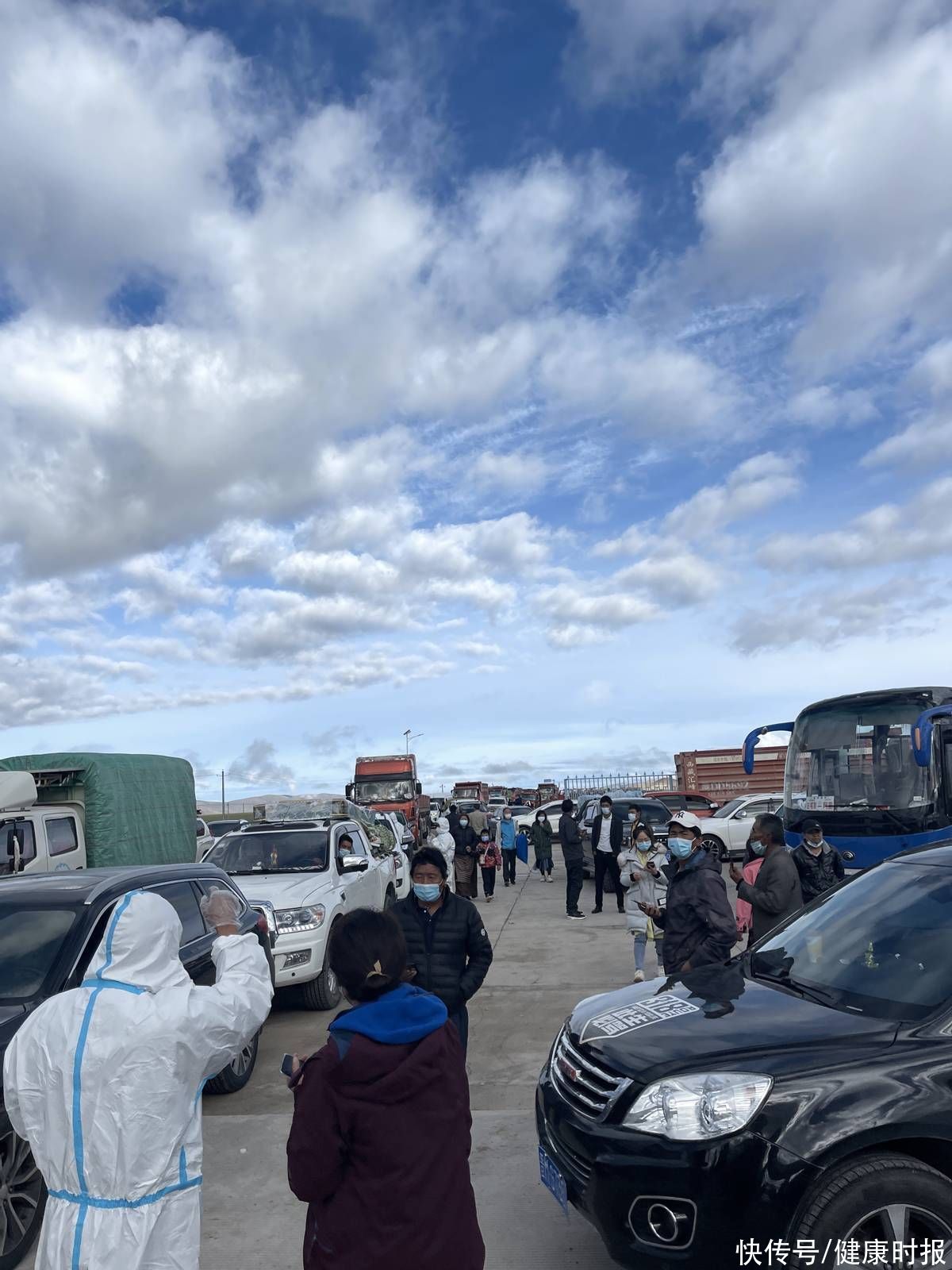 Many vehicles are currently stuck on the road. Photo courtesy of the interviewee
A tourist who went to the Ali area told a reporter from the People's Daily Health Client that they set off from Zanda County on August 7 and were going to Pulan County, but were affected by the situation. Due to the epidemic control, Pulan County was unable to enter, and had to temporarily change the route to other county towns. "We encountered multiple checkpoints on the road, and we need a 48-hour nucleic acid test negative certificate to pass."
The announcement shows that at present, Pulan County, Ali area, has now delineated 7 medium-risk areas: Seralong Temple , Chuguo Temple, Jinghua Hotel, Xiaojun Ganchuanchuan Hotpot, Kejia Temple, Pulan Tangga International Border Trade Market, Jiwu Temple; other areas in Pulan County implement control measures according to low-risk areas.