From the press conference on the prevention and control of the new crown pneumonia epidemic held by the Tangshan Municipal Government Information Office this afternoon, it was learned that after the last round of epidemic situation in Tangshan City was "cleared" for 23 consecutive days, Qian'an City and Luanzhou City were On April 18, positive infections appeared one after another. As of 0:00 on April 19, a total of 29 positive infections were detected in the city, of which 1 was confirmed in Qian'an City; 28 were asymptomatic infections, 18 in Qian'an City and 10 in Luanzhou City. All positive infected persons were promptly transferred to designated medical institutions in the city for centralized treatment, and their vital signs are currently stable.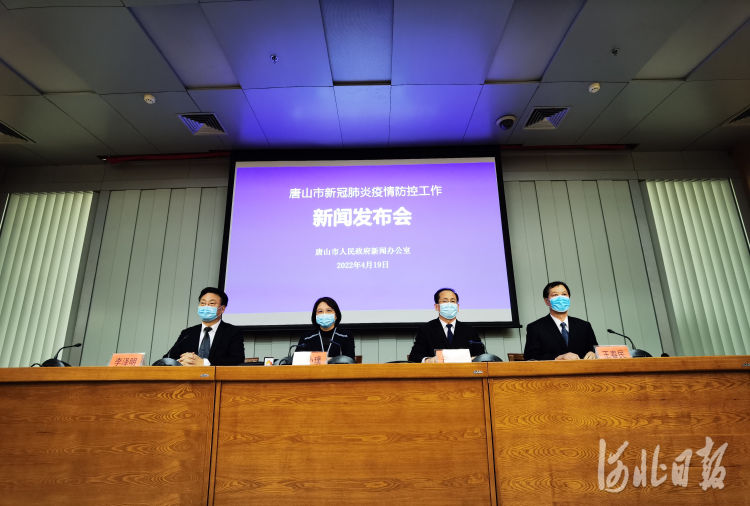 press conference site
After the outbreak of the epidemic, Tangshan City quickly carried out flow investigation and isolation control. The city and county levels have successively organized 40 dispatch teams with a total of more than 300 people to conduct a comprehensive investigation and dispatch of positive infected persons, family members, and activity trajectories. As of 0:00 on April 19, a total of 341 close contacts and sub-close contacts All 305 people have been transferred to different isolation points for classified centralized isolation.
Standardly and orderly carry out sealing control and nucleic acid testing. After the outbreak of the epidemic, the policy of "regional closure, stay-at-home, and door-to-door service" was implemented for Qian'an City and Luanzhou City where the positive infected persons were located, and the nearby Guye District and Qianxi County were simultaneously launched for global closure and control. , the above-mentioned 4 counties (cities, districts) have fully launched nucleic acid testing work for all employees on April 18, especially for villages (communities) involving positive infected persons, all door-to-door nucleic acid sampling is carried out in accordance with the "one household, one tube" standard .
Editor/Zhu Wei