On July 23, Yunnan Chuxiong Space Fantasy Theme Park issued an announcement to cancel the "Summer Festival". The park said that the organizer said at the time that it was holding an ordinary comic exhibition. After seeing netizens reporting that the event was related to the "summer festival", the park had canceled the venue rental and prohibited the organizer from entering the venue.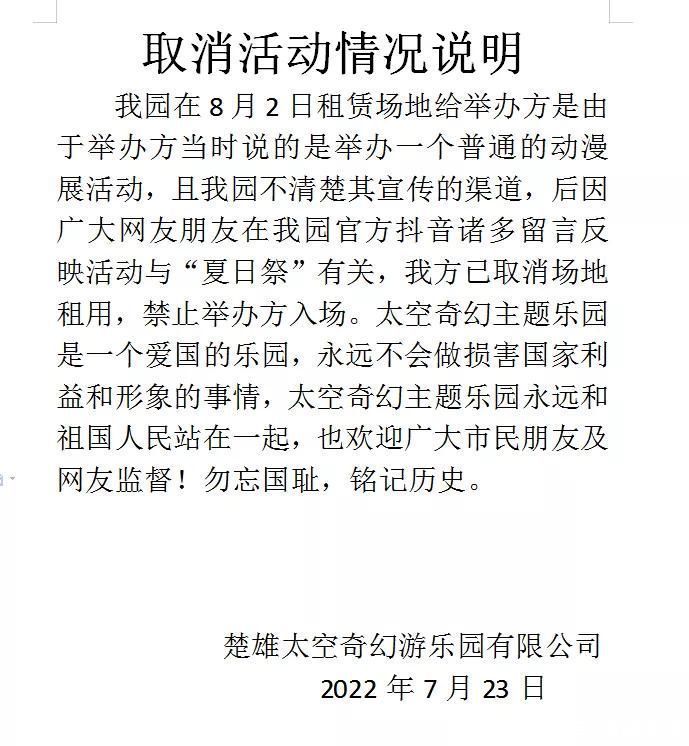 Xiaoxiang Morning News reporter Wang Lijiao
News clues breaking news channel: Download the "Morning Video" client in the app market, enter "Morning Help Help" "Special topic; or call the morning video news hotline 0731-85571188.