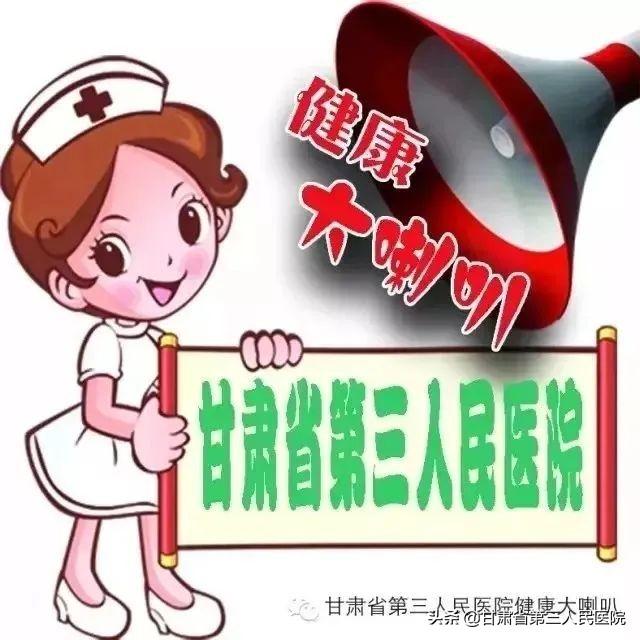 < span>Who will meet with gynecological tumor"
< span> Gynecological tumor is a common and frequently-occurring disease of women, and it is difficult for young girls to old women to be completely spared. Tumors can grow in any part of the reproductive organs, both benign and malignant. Tumors will affect women's growth and development, marriage and fertility , posing a serious threat to women's health and quality of life.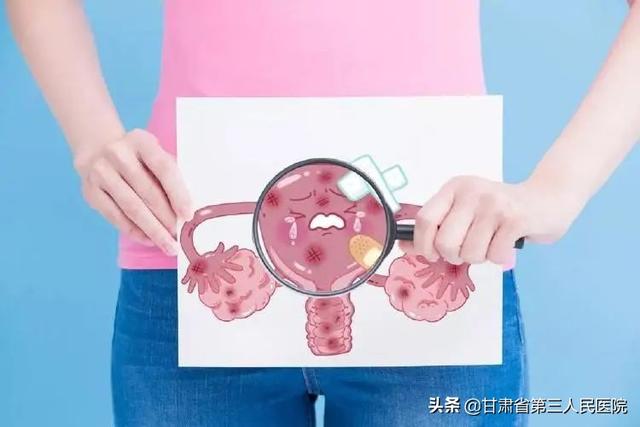 What the author wants to say here is: how to detect gynecological tumors, the diagnosis is not entirely the doctor's business, but also depends on the patient, because the patient provides important complaints , but also with the doctor to do examinations, the diagnosis of tumors requires imaging examinations to assist in the diagnosis. Gynecological tumors with obvious familial predisposition or family with clear genetic factors, family history of female reproductive organ cancer, the incidence of tumor is much higher than women without family history. And all of us must deeply realize that the female reproductive organs will age and lose their functions due to the passage of time, but it does not prevent them from growing tumors. Women of any age may suffer from gynecological tumors. Let us remember that the female reproductive system is a Organs with active functions are also the places with high incidence of tumors, which can be described as "rights and wrongs". Gynecological tumors can occur at any period of a woman's life. The high-risk age group is 40-60 years old. We call this age period "eventful" for women. .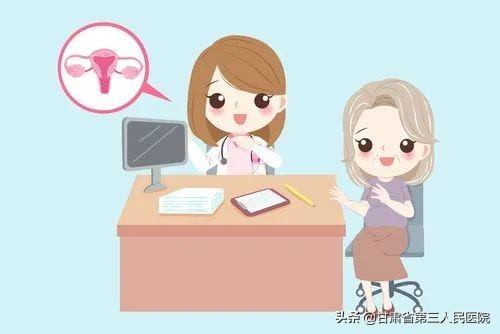 Among gynecological tumors, uterine fibroids and ovarian tumors are the most common and should not be taken lightly. In terms of age-related onset characteristics, ovarian tumors are more common in adolescents. , Reproductive age 20-40 years old with uterine fibroids and ovarian tumors are more common, the incidence of this age is mostly benign lesions. Women in this period should also be alert to pregnancy-related tumors, such as hydatidiform mole, malignant hydatidiform mole, and choriocarcinoma. , ovarian cancer, vulvar cancer, etc., are easy to focus on this "eventful" age stage. The reason why we should emphasize vigilance against malignant tumors is to increase our vigilance. There are early and late malignant tumors. Only by relying on the high vigilance of doctors and patients can early cancer be detected.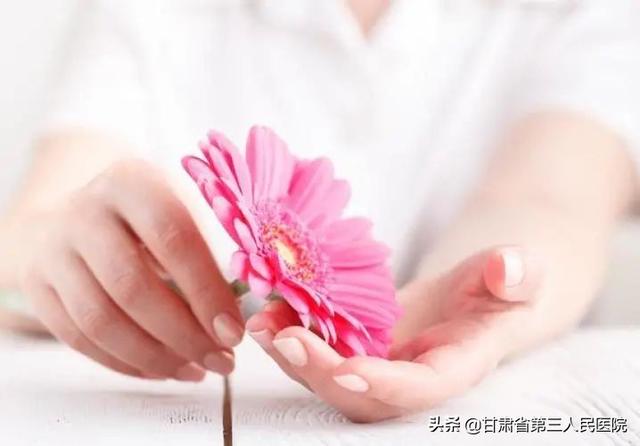 It is well known that human papillomavirus (HPV) is a clear cause of cervical cancer, but it must be emphasized that cervical cancer is related to human papillomavirus infection. However, the discovery of human papillomavirus infection does not mean that you have cervical cancer or cervical lesions. About 25% of women in the population will have HPV infection, which shows how common this virus infection is, so there is no need to worry about it. , or even carry the burden of "cancer" for no reason, be sure to carry out cervical cytology at the same time, colposcopy if necessary, and further examination or closer follow-up as recommended by the doctor. At present, the morbidity and mortality of cervical cancer in my country have a significant downward trend, which is largely due to the timely detection and standardized treatment of cervical precancerous lesions and early cervical cancer. In addition, for women, women who have multiple sexual partners, who have penile cancer, prostate cancer, or who have sexual contact with men at high risk of cervical cancer, are also prone to cervical cancer.
Women need to understand their own bodies throughout their lives. Married women are advised to do a gynecological examination every year under the guidance of a regular hospital specialist to maintain the health of their reproductive organs. It is necessary to master certain popular science knowledge related to physical health, seek medical treatment in time when there are abnormal signs in the body, and be a healthy self!
(Contributed by Tang Xiaolin, Department of Obstetrics and Gynecology)
Expert Profile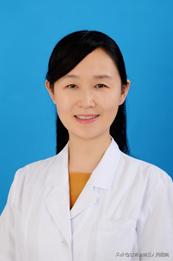 Tang Xiaolin
Currently the third people of Gansu Province Director of the obstetrics and gynecology department of the hospital, chief physician, doctoral candidate of obstetrics and gynecology of Lanzhou University, member of the Professional Committee of Gynecology Precision Diagnosis and Treatment of the Chinese Medical Doctor Association, member of the Standing Committee of the Professional Committee of Maternal and Infant Health Management of the China Medical Education Association, and Pelvic Floor Rehabilitation and Reconstructive Surgery of the China Plastic and Cosmetic Association Member of the Professional Committee, Vice Chairman of the Gynecological Oncology Professional Committee of the Gansu Geriatrics Association, Vice Chairman of the Perinatal Nutrition Branch of the Gansu Provincial Nutrition Society, Standing Committee Member of the Obstetrics and Gynecology Professional Committee of the Gansu Provincial Medical Association, and Perinatal Medicine Professional Committee of the Gansu Provincial Medical Association Standing committee member, won the title of "Gansu Province Medical Ethics and Medical Style" and "Doctor Model" Advanced Individual. In 2011, the Obstetrics and Gynecology Department was established on the basis of the original gynecological clinic of the hospital. For more than 20 years of clinical work, he has been dealing with difficult obstetrics, critical illnesses He has rich experience in obstetric surgery and other aspects; he has in-depth research on the diagnosis and treatment of diseases such as pregnancy health care, pregnancy complications, and premature birth. He is good at various gynecological operations for common gynecological diseases and frequently-occurring diseases. In national core journals and provincial publications He has published many papers and edited 1 monograph. He is responsible for and participated in 5 scientific research projects at the provincial and municipal levels, of which 1 scientific research project won the third prize of Gansu Medical Science and Technology. He went to Perugia Hospital, Italy for exchange and study.< /span>
Department introduction
The Obstetrics and Gynecology Department of the Third People's Hospital of Gansu Province is a "baby-friendly hospital", with 4 departments including outpatient clinic, ward, delivery room, and family planning operating room. There are 28 beds and 28 medical staff, including 5 with senior professional titles, 1 doctoral student, and 3 postgraduate students. Two experts went to Italy and Denmark for further study and established international academic exchanges and cooperation in related majors. The department has hired Professor Liu Mubiao, Director of the Department of Obstetrics and Gynecology of Guangdong Provincial People's Hospital, and Professor Yang Yongxiu, Secretary of the Party Committee and Executive Dean of the First Clinical Medical College of Lanzhou University, as visiting professors. The outpatient clinic employs Chief Physician Chen Ling, who has worked in clinical practice for nearly 40 years. The talent echelon of the department is reasonable.
The department attaches great importance to the update of knowledge theory and medical technology, and cooperates with many domestic Large medical institutions maintain good communication, actively participate in national and provincial academic conferences, learn about the latest developments in the field, guide clinical practice with the latest standardized guidelines, and serve patients. The department has a team of gynecologists skilled in surgical operation. Standardized diagnosis and treatment techniques and various surgical operations for benign and malignant gynecological tumors have been carried out. Under the guidance of visiting professors, he took the lead in carrying out pre-pregnancy laparoscopic cervical cerclage and cervical fumigatectomy in the province, and achieved a good social reputation in the treatment of cervical laxity and cervical precancerous lesions. Here comes the gospel. The obstetrics department carries out antenatal care, antenatal examination, identification and management of high-risk pregnancy, and the postpartum review clinic comprehensively handles postpartum recovery, wound healing and monitoring of neonatal jaundice. Strictly implement the provisions of "Strictly Prohibit Unnecessary Fetal Gender Identification". Focus on maternal and child health care, strive to improve the quality of obstetrics, and work has been recognized by all sectors of society. In 2020, he was awarded the honorary title of "March 8 Red Flag Collective" jointly issued by the Gansu Provincial Department of Human Resources and Social Security and the Gansu Provincial Women's Federation. In 2018, Jincuo, the deputy chief physician in charge of the Obstetrics and Gynecology School for Pregnant Women, was awarded the first time Opening an online maternity school, all push content is reviewed by the team of Professor Ma Liangkun, Department of Obstetrics and Gynecology, Peking Union Medical College Hospital, which is the first in Gansu Province. All of them have been awarded the title of "Advanced Unit of Maternal and Infant Health Management" awarded by the Maternal and Infant Health Management Committee of the China Medical Education Association. This honor is exclusively obtained in Gansu Province. The department regularly educates pregnant women on perinatal health care through maternity schools, teaches pregnant women how to self-monitor high-risk pregnancy, how to cooperate with medical staff during delivery, The popularization of knowledge on how to take care of and care for newborns after giving birth to help pregnant and lying-in women go through the pregnancy and puerperium smoothly. DepartmentAdmits pregnant women with physical pregnancy, various medical and surgical complications and pregnancy complications, and conducts safety for pregnant women with threatened premature labor for various reasons Fetal treatment, monitoring the health of mother and child, and escorting mother and child through pregnancy and childbirth.
Department not only completes daily clinical work, but also undertakes the public welfare of Lanzhou City The project completed the free "breast cancer and cervical cancer" screening work for 3,153 women in the jurisdiction, conducted free "pre-pregnancy eugenic examinations" for 563 couples, undertaken the blood collection work for children with AIDS in the jurisdiction, and the obstetrics and gynecology medical staff went to the community to conduct family Doctors signed contracts with 440 households, and successively sent key forces to local hospitals in Tianzhu County and Gangu County for technical assistance.
"Xiongguan Mandao is really like iron, and now it's starting from scratch"! "Children first, mother's safety" has been solemnly written into the world declaration, and it has also been engraved into the minds of every obstetrics and gynecology staff at the Third People's Hospital of Gansu Province to protect life! Protect your health!