August 3rd, in Nuanliu Xinhe Branch of Wenling Rural Commercial Bank Inside the station, there is a lot of fun. I saw the courier guy eating watermelon while reading a book, enjoying the coolness in the fragrance of books. On the same day, the "Knight's Bookstore" specially designed for the courier and takeaway brothers was officially opened. This is an upgraded version of the "Leader Knights" in Xinhe Town to send cool activities, making the care warmer and more high-quality.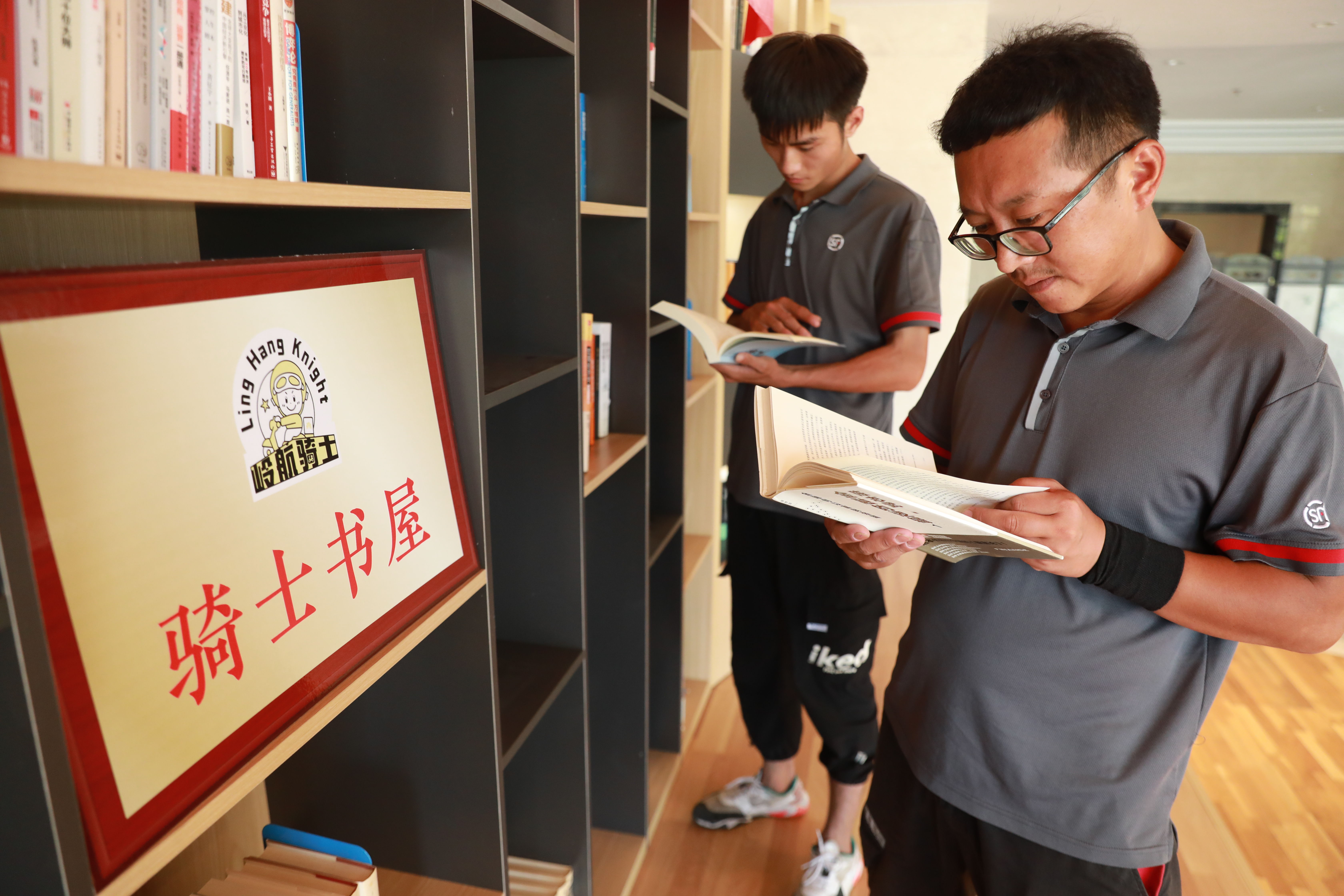 After a busy morning, Huang Yuan, a courier of SF Express, wiped the sweat from his face and walked quickly into the Nuanliu Station Inside the "Knight's Book House". "Thank you for your hard work, these watermelons and soy milk are here for you to eat. Come and quench your thirst." Party member volunteers of Xinhe Town and Rural Commercial Bank "Sunshine" Party member volunteers brought refreshing drinks to the courier brother.
"Happiness came too suddenly. Not only can you charge the battery, cool the air conditioner, but also have drinks and a bookstore." 24-year-old Huang Yuan, from Chongqing, Sichuan Province, chose a book with a smile on his face. Books on psychology, hoping to learn communication skills and improve the level of communication with customers.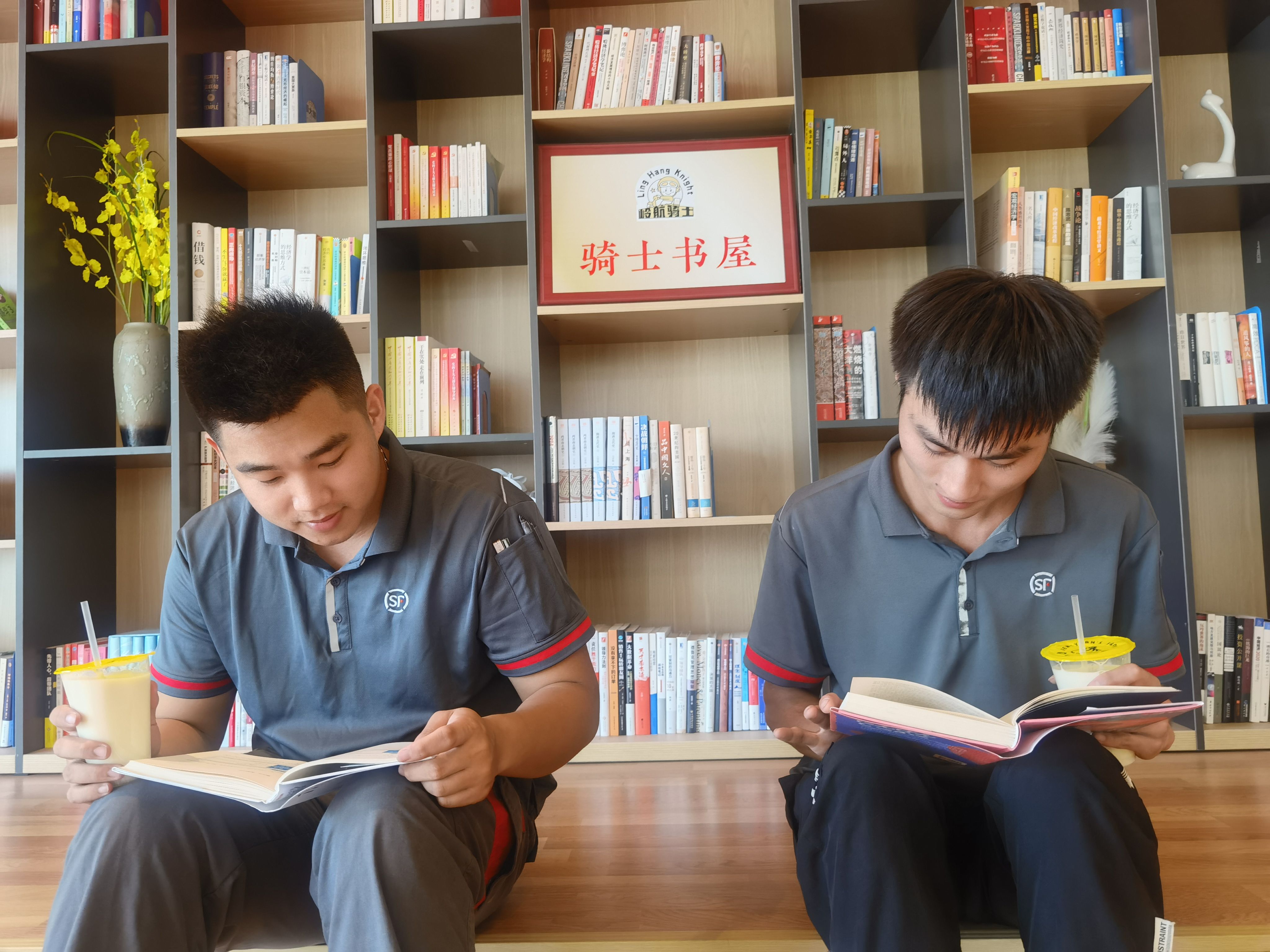 "Next, I want to read books on economics, and hope to be my own boss in the future. "Huang Yuan said that this Nuanliu Station is usually like their home. They come to rest when they are tired, drink tea when they are thirsty, and now they can read books. It has become a spiritual gas station for the little buddies."
"Knight's Bookstore" mainly focuses on paying attention to the reading needs of the delivery group, and is supported by the literature resources provided by the public library to provide them with thoughtful, convenient and warm reading services. On the same day, Xinhe Town also launched the "A Cup of Water" public welfare action of Nuanliu Station. "The courier boy and the takeaway boy are new business groups. As the creators and guardians of a better life in the city, they work hard and endure the hardships and fatigue of life." Zhu Lingping, an organizer of Xinhe Town, told reporters that Xinhe Town At present, there are 5 Nuanliu Stations. In the future, we will provide the little brother with mineral water, beans, mung bean soup and other cool "supplies" at each Nuanliu Station. They will bring coolness and care at the same time. ideas.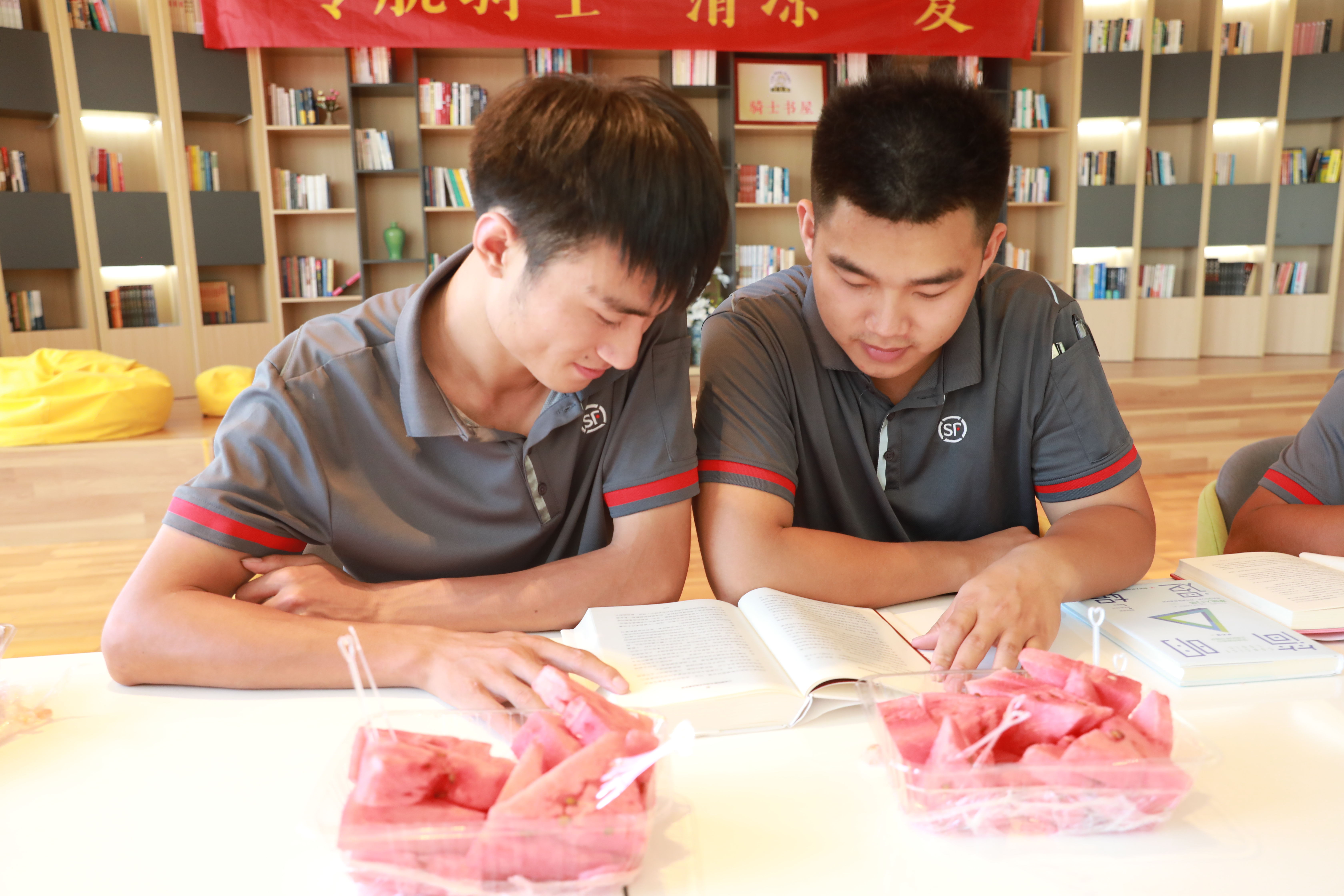 "In the past, when we were tired, we could only rest in a hurry by the roadside and under the shade of trees. It can be used for heating, cool in summer, resting when tired, charging, drinking water, WIFI, etc. can be used for free, and you can also read books, which is really caring, thank you for caring for our little brother group." Zhang Tao, a courier, told reporters moved.
(Wenling Rong Media Center, reporter Zheng Lingzhi, Zhuo Bingjing, correspondent Lin Shaoyu)