In order to improve the security level and response speed of network maintenance personnel and ensure smooth network communication during the flood season, Weifang Mobile has recently organized relevant departments, district and county branches, iron tower companies, and maintenance agencies to carry out 2022 flood control emergency communication support drill.
This exercise includes subjects such as large-scale base station computer room power outage, transmission optical cable interruption, water intrusion in the computer room, and interruption of important government and enterprise business. The ability to coordinate command and dispatch between cities and counties, the ability to coordinate across departments, and the ability of network maintenance personnel to deal with emergencies. During the drill, the drill team conducted command and dispatch through cloud video, mobile office software and other methods. During the drill, emergency repair tools such as portable base stations, oil hangars, oil machine lifts, and lithium battery packs were used, which effectively ensured signal coverage and improved Troubleshooting efficiency. All the drill teams completed the scheduled subject drills within the specified time, and the emergency drills were a complete success.
Through this exercise, the communication support team has been further trained, and the ability of Weifang Mobile network maintenance personnel to deal with emergencies in the flood season has been improved. Lay a solid foundation for the later emergency communication support work.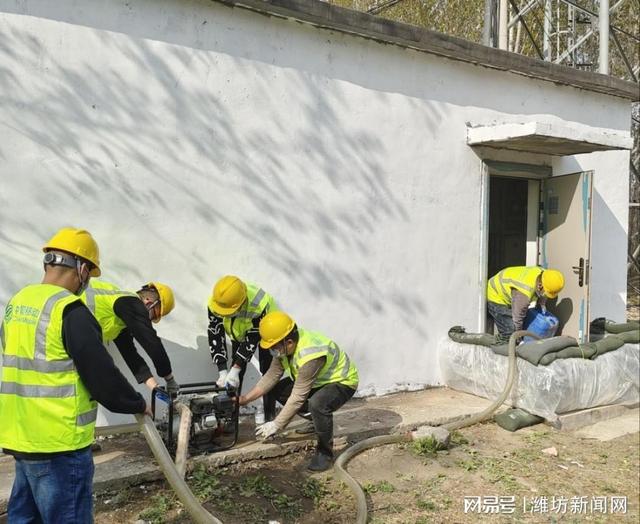 img>