Mr. Meng from Baoshan District accidentally fell from a building at home, his blood pressure continued to drop, and he appeared in shock. After receiving emergency treatment, Shanghai Tongji Hospital immediately reported and opened a green channel to quickly go through admission procedures and improve relevant inspections. After inspection, Mr. Meng suffered multiple serious injuries, was in severe traumatic shock, and was in critical condition. The medical department immediately took the lead in convening online and offline consultations with the trauma team of the whole hospital. Experts from orthopedics, thoracic and cardiac surgery, general surgery, critical care medicine, urology and other disciplines worked together to clarify the diagnosis and treatment plan, and actively gave Mr. Meng anti-shock treatment, which stabilized the situation. The patient's vital signs bought time for further clarification of the treatment plan and surgery.
On the premise of ensuring the strict implementation of epidemic prevention and control measures, Shanghai Tongji Hospital has fully resumed routine medical services such as outpatient clinics, emergency rooms, admissions and discharges, inspections, and surgeries. In the past week, the total number of outpatient and emergency departments in Shanghai Tongji Hospital exceeded 14,000. More than 300 patients were admitted to the hospital, and the number of operations exceeded 80, with an average weekly increase of more than 50%. 20 surgeries were performed on April 26 alone.
In order to facilitate patients to seek medical treatment and shorten their stay in the hospital, Shanghai Tongji Hospital further optimizes the medical treatment process, cancels the appointment for outpatient examinations, and does it immediately; the feedback of examination results is further accelerated , the report will be reviewed quickly, and the routine consultation process can be completed in less than half a day. At the same time, the outpatient department has increased the number of general departments, and sent doctors from general medicine, endocrinology and metabolism, and cardiovascular medicine, which have recently been in high demand, to visit. The number of outpatient visits of general medicine has soared from more than 100 at the initial stage to more than 700.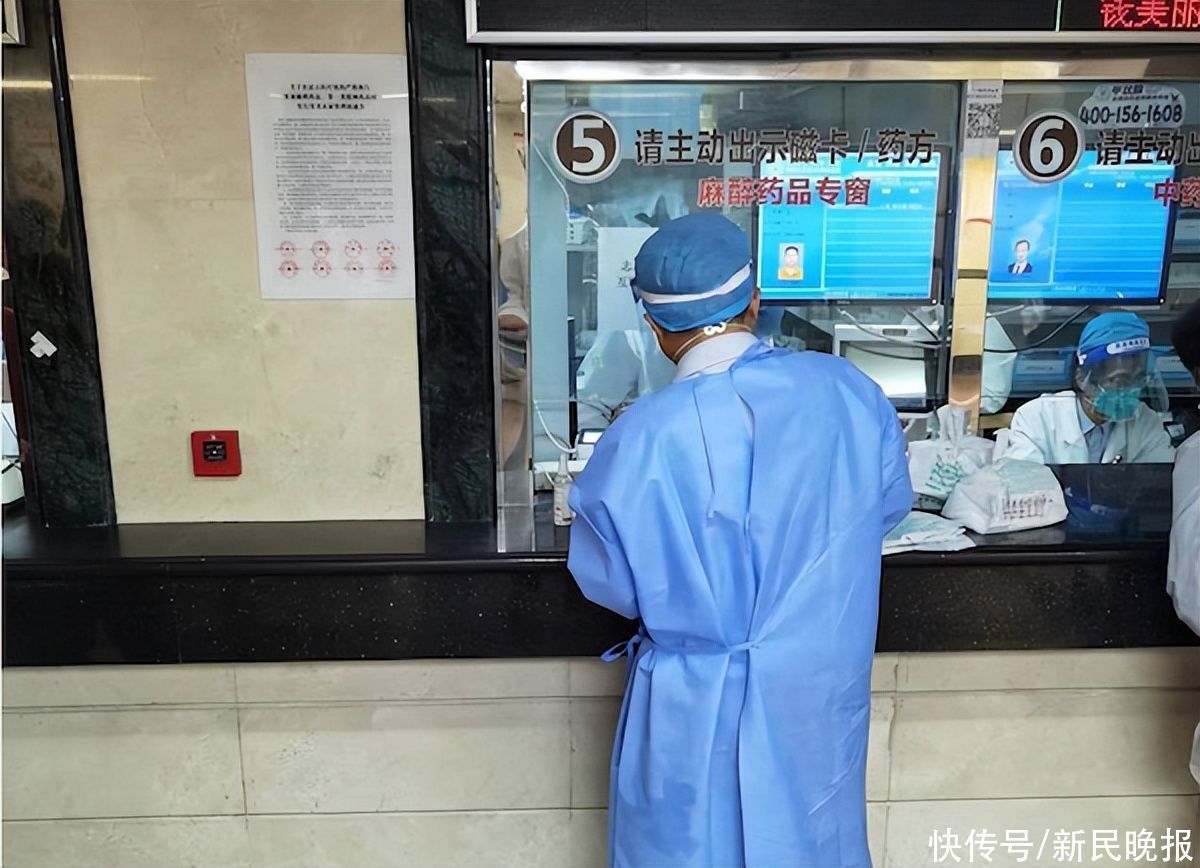 Caption: Shanghai Tongji Hospital has fully resumed outpatient, emergency, outpatient Photo courtesy of interviewees for various routine medical services such as admission, inspections, operations, etc.
Xing Surong, director of the outpatient and emergency department, said that in order to facilitate the on-site treatment of patients, outpatient clinics are specially Launched an efficient cross-departmental dispensing service. Under normal circumstances, a patient only needs to register a number to be able to fill all kinds of related drugs in one go, and appropriately extend the prescription time, so that a single dispensing quantity and variety are sufficient, reducing the number of patients visiting the hospital and reducing the risk of cross-infection. The outpatient clinic has also set up a special window for volunteer dispensing medicine to meet the needs of centralized registration from the community, assist volunteers to successfully complete the dispensing task, and divert other patients on site to improve the efficiency of the process. A volunteer who came to the hospital to dispense medicines said, "Because we have a large amount of medicines, it is really considerate that the hospital has opened a special window for us, which greatly saves our time and will not affect other patients' queuing." In the past month, The outpatient pharmacy has a total of more than 30,000 prescriptions dispensed, with an average daily dispensing of about 300 people and an average daily dispensing volume of about 700 prescriptions.
The emergency department remains open 24 hours a day. Once the emergency area is temporarily sterilized, the hospital immediately activates the "green tent" – the second emergency treatment area for admission and treatment, ensuring that emergency patients are treated without interruption. Even if a critically ill patient or a patient with unstable vital signs is found to be a positive infected person, the emergency department will still first rescue the patient in the isolation area, and then transfer the patient to a designated hospital that specializes in receiving positive patients after the patient is out of danger.
While on-site medical treatment is fully opened, Shanghai Tongji Hospital Internet Hospital continues to provide online medical services for citizens. The hospital said that on May 1 (Labor Day), general outpatient clinics, Internet hospital outpatient clinics, and specialist outpatient clinics will be closed. Normal outpatient clinics will resume on May 2, and outpatient clinics will be open from Monday to Sunday. Emergency, fever clinics, and nucleic acid testing are open 24 hours a day.
Xinmin Evening News reporter Zuo Yan