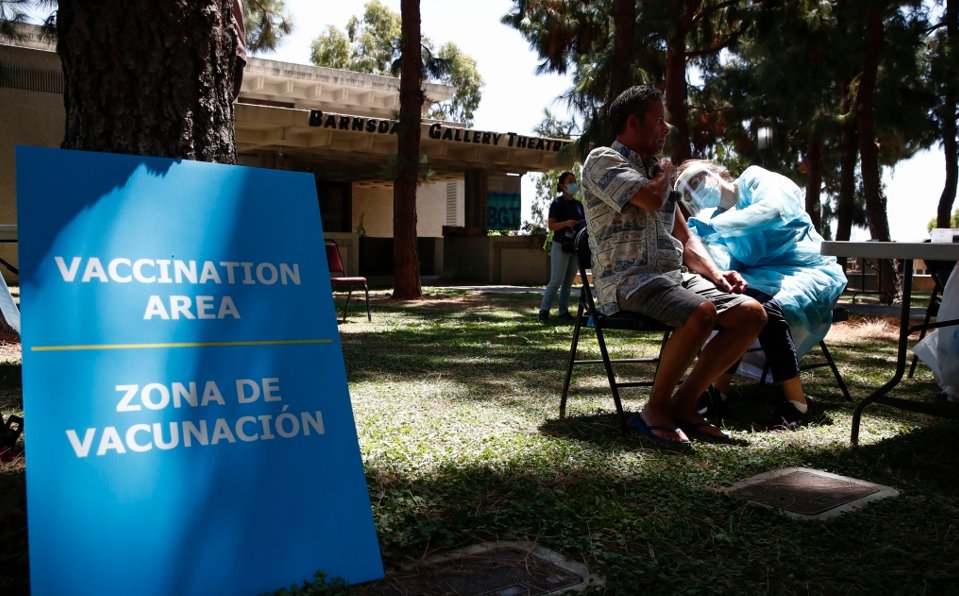 The American public is vaccinated against monkeypox. (Data map)
Overseas Network, August 11th According to CNN's news on the 10th, the number of monkeypox cases in the United States has exceeded 10,000, and the monkeypox vaccine " Jynneos" is in great demand, but the specific efficacy of this vaccine is unclear, and relevant data are extremely limited.
"Jynneos" is one of two smallpox vaccines licensed for the treatment of monkeypox, but is commonly known as the monkeypox vaccine. The U.S. government's R&D funding for "Jynneos" was not aimed at monkeypox. "Jynneos" have been in short supply for weeks. However, some U.S. experts believe that the jury is still out on whether the vaccine can actually provide protection, and little is known about the relevant data.
U.S. Food and Drug Administration Commissioner Robert Califf said on the 9th that the vaccine was approved for emergency purposes not based on clinical outcome data, but on immune response studies. "The vaccine has not been evaluated in traditional ways."
Last week, the United States declared the monkeypox outbreak a public health emergency in the country. U.S. officials said on the 9th that they plan to collect real data on the monkeypox vaccine at this stage, and the National Institutes of Health will start clinical trials for this as soon as possible. (Wang Shanning, Overseas Network)
Copyright works of Overseas Network, reprinting without authorization is strictly prohibited.