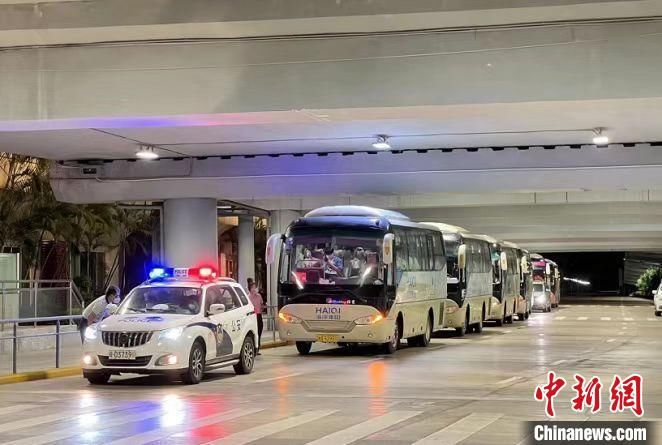 Tianjin Aviation Support Medical Team Quick Boarding Photo courtesy of Tianjin Airlines
China News Service, Tianjin, August 10th (Sun Lingling, Li Xiaomeng, Rongjie) At 3:38 am on August 10th, a Tianjin Airlines flight GS7006 took off from Zhanjiang Airport and arrived at Haikou Meilan Airport, escorting 78 people overnight. Aid Qiong medical personnel rushed to Haikou to fully support Hainan's epidemic prevention work.
At around 19:00 on the evening of August 9, Tianjin Airlines quickly mobilized various departments to initiate relevant support procedures after temporarily receiving an important flight support mission from the Qiong Qiong Medical Team to Haikou. In the event of a time emergency, Tianjin Airlines dispatched the plane to arrive at Zhanjiang Wuchuan Airport smoothly, opened a green ticketing channel for the medical team at the first time, and tried its best to communicate with the airport to open up an exclusive check-in counter and fast security check channel. In the end, all 78 medical workers assembled, and the plane took off overnight from Zhanjiang Airport at 3:08.
"Thank you for stepping forward when the country needed it most and going to the front line of the fight against the epidemic. At the same time, I also thank you for your selfless, fearless and professional dedication! All the heroes who are about to go out, the flowers to welcome your triumph are ready. Let's work together. Looking forward to the reunion!" On the flight, the purser of the Splendid Crew paid tribute to the angel in white through the cabin broadcast. (End)
(China News Network)