Taiwan media: Taoyuan Airport received a threatening letter of "explosives will be released", "to prevent the US speaker from visiting Taiwan"
Taiwan United News just reported that , Speaker of the U.S. House of Representatives Nancy Pelosi is expected to arrive in Taiwan this evening (2nd). The Taoyuan Airport Company received a threatening letter this morning saying:"In order to prevent the U.S. House of Representatives The Speaker's visit to Taiwan will place 3 explosives at the airport." Taiwan's "Aviation Police Bureau" stated that it has received a notification from the airport company and will track down who sent the threatening letter.

Screenshot of Taiwan United News Network report
reported that it is understood that the Taoyuan Airport Company received a threatening letter this morning, the content of which was "to prevent the Speaker of the US House of Representatives from visiting Taiwan, 3 explosives will be placed at the airport". Taoyuan Airport Company immediately notified Taiwan's "Aviation Police Bureau", "Ministry of Transportation", "Civil Aviation Administration" and other departments. Since the letter did not specify where the explosives would be placed, the airport company called for increased vigilance.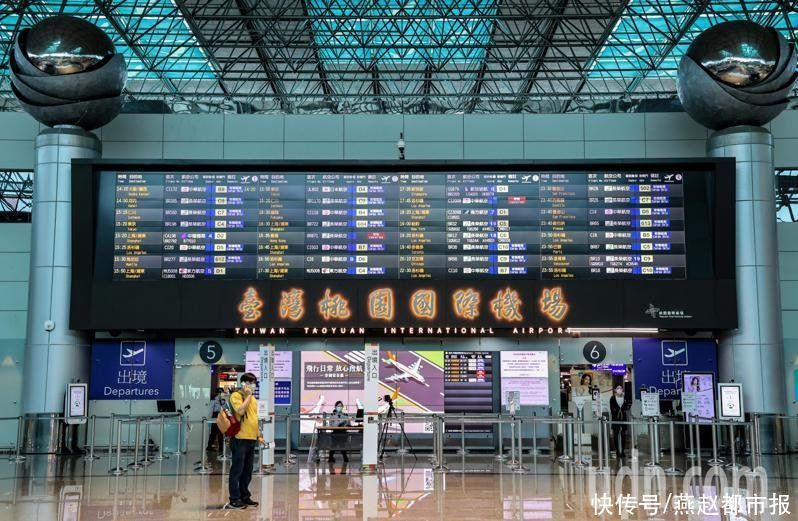 Taoyuan Airport Terminal 2 "Departure Hall". United News Network data map
According to the news from China Times News on the morning of the 2nd, it is expected that Pelosi and others will take a special plane to visit Taiwan. It is understood that she was 10 on the evening of the 2nd. We will arrive at Taipei Songshan Airport at 20:00. The hotel is rumored to be the Grand Hyatt Hotel. After a short stay for one night, I will meet Tsai Ing-wen tomorrow and leave Taiwan on the afternoon of the 3rd.
The Chinese side has recently made intensive voices about Pelosi's possible visit to Taiwan.
At the regular press conference of the Ministry of Foreign Affairs on August 1, a reporter asked: "You mentioned that 'the Chinese military will never sit idly by', can you elaborate on this? What do you mean? If Pelosi visits Taiwan, what might happen?" In response, Foreign Ministry spokesman Zhao Lijian said that Pelosi's identity determines that her visit to Taiwan must be highly sensitive. No matter when or how she goes to Taiwan, she will seriously violate the one-China principle and the three Sino-US joint communiqués, seriously undermine Sino-US relations, and will definitely have bad political impact. If House Speaker Pelosi visits Taiwan, China will take firm and strong countermeasures to defend its sovereignty and territorial integrity. As for what measures, if she dares to go, let us wait and see.
(Global Network, Global Times)