[Source: Red Net]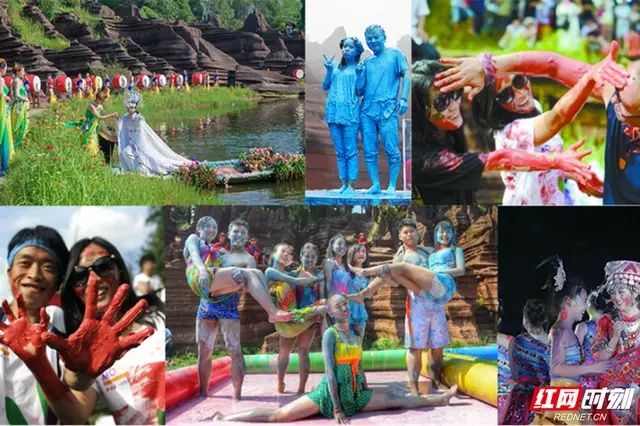 The grand occasion of previous mud-touching festivals.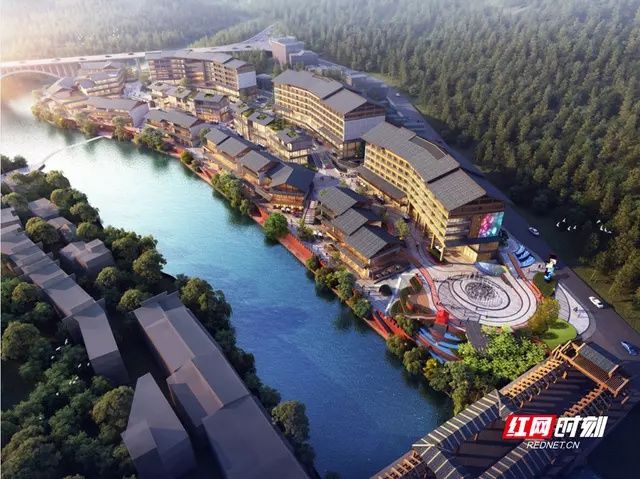 The renderings of the Phoenix Gate Jinshui Village project.
Red Net Moment News July 24th (Correspondent He Peng) The fireworks in the small town are the most touching. In the ancient city of Fenghuang, "the most beautiful town in China", a midsummer night carnival is waiting for you. On July 27th, the "Phoenix Gate Jinshuizhai Night" event of the 9th Furong Culture and Tourism's Mud Carnival will be held in the ancient city of Phoenix.
At the event, Li Rui, a well-known host of Hunan Satellite TV, will join hands with Dai Yutong, an internet celebrity singer with millions of fans, to lead tourists to appreciate the style of the ancient city. In addition, there are 50 retro locomotives "riding in Xiangxi" ancient city parade, mysterious Tuojiang night performance show, water drum dance, mud-touching cultural reproduction and other wonderful performances, adding summer vitality to the mysterious phoenix.
It is reported that since 2015, the mud-touching festival has been successfully held for eight sessions. This year's Mud Carnival will span five places for 73 consecutive days, inviting you to play "summer". During the event, there will be five places including Phoenix Gate Jinshui Village, Yongshun Furong Town Scenic Spot, Guzhang Red Stone Forest Scenic Spot, Changsha Shutangshan Ouyang Xun Cultural Park and Zhangjiajie Wulingyuan Sign Gate, Nine Courtyard Tenth Street, etc. Staged successively.
Disclaimer: The copyright of this article belongs to the original author. If the source is wrong or infringes your legal rights, you can contact us by email, and we will deal with it in time . Email address: [email protected]