IT House reported on August 7th, according to the "China Railway Construction" WeChat public account, on August 5th local time, the world's tallest hotel building undertaken by China Railway Eighteenth Bureau Group – Dubai Blue Sky The main structure of the hotel project has been capped.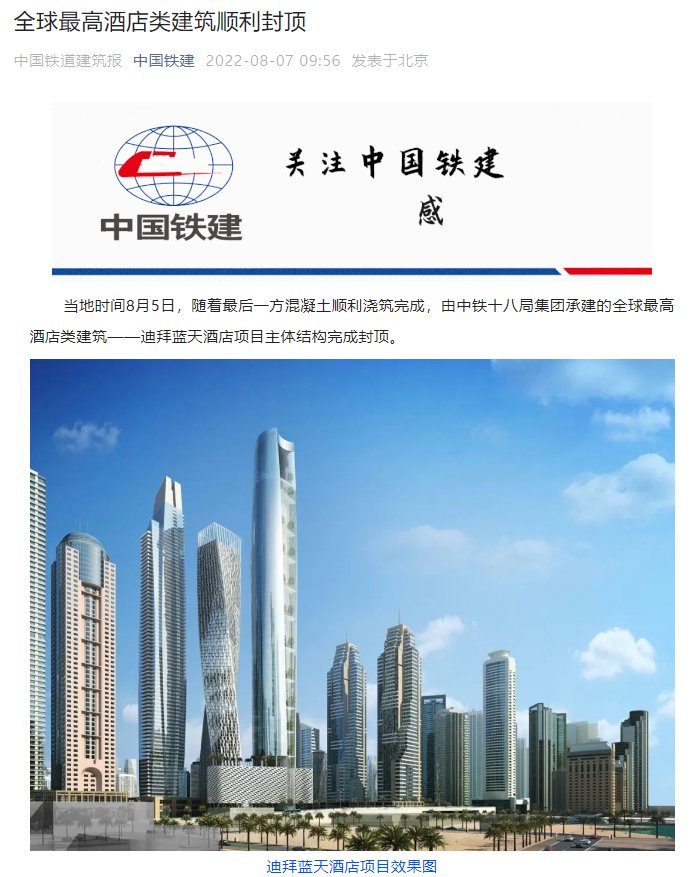 According to reports, the top floor of the main concrete structure of the Blue Sky Hotel project is 76 floors, height is 306 meters, the team modeled and designed the whole process of project construction by establishing an information technology (BIM) model for the entire life cycle of the project.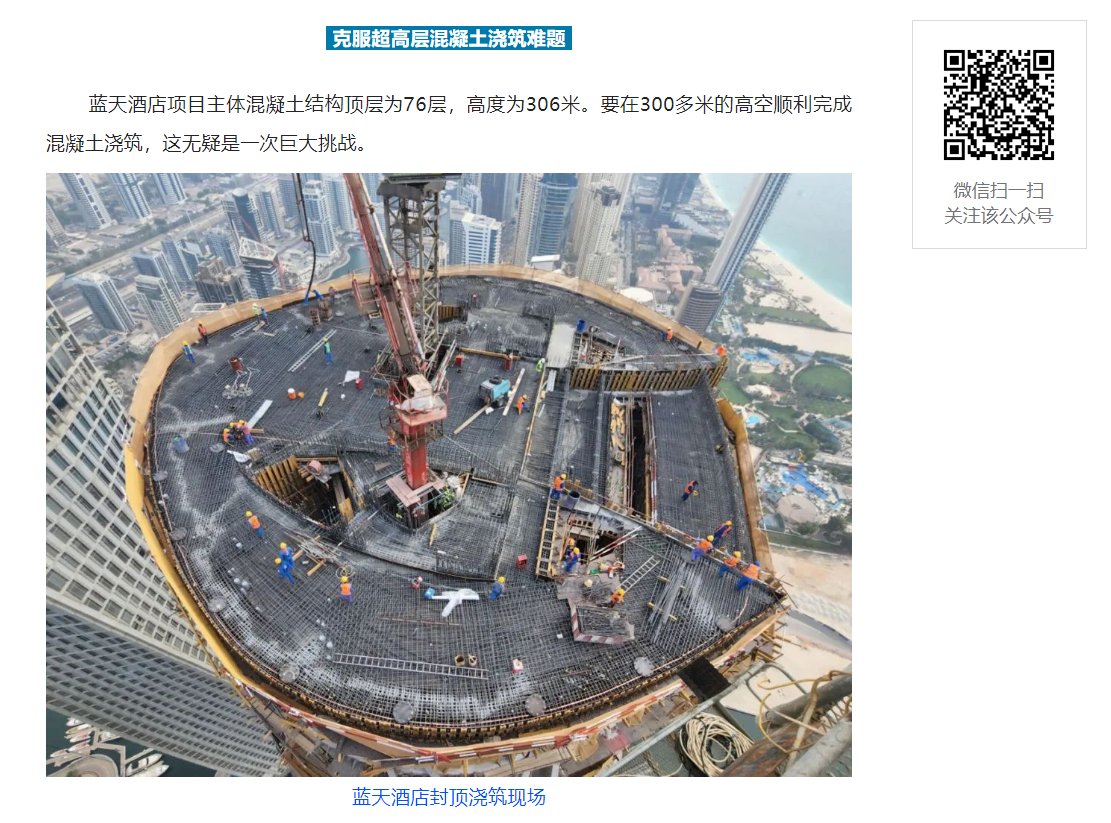 BIM is an integrated management of multi-dimensional building model information developed on the basis of computer-aided design (CAD) and other technologies. The technology can digitally express the physical and functional characteristics of engineering project facilities and enhance the predictability of construction.
China Railway Construction said that relying on BIM technology, the team has overcome the one-time pouring of 8,000 cubic meters of 7-meter-thick concrete rafts, the 1.9-meter-thick arc-shaped core wellbore clear water wall, and the 15-meter long-span sky garden. Nearly 10 construction difficulties, and also established a Super High-rise Building Engineering Technology Research Institute.
IT Home understands that on May 27, 2020 local time, the world's tallest hotel project undertaken by China Railway 18th Bureau Group – the Ciel Tower project in Dubai, United Arab Emirates has been fully constructed. The hotel's eaves height is 366.5 meters, covers an area of ​​3,662 square meters, and has a construction area of ​​about 102,000 square meters. It will be completed in 2023.