He will lead the establishment of the "Marshall International Hospital for Gastroenterology" and the "International Center for Gastroenterology"
Writing |Wang Hang
Source | "Medical Community" Public Account
According to the official news of "Henan Release", on September 22, Barry Marshall, a Nobel Prize winner in medicine and a foreign academician of the Chinese Academy of Engineering, signed a full-time introduction agreement with Zhengzhou University.
Professor Barry Marshall has been engaged in the research of gastritis and Helicobacter for a long time. He discovered Helicobacter pylori and its role in gastritis and gastric ulcer and other diseases, which is known as the research of gastroenterology A landmark revolution in the field.
After signing a talent introduction agreement with Zhengzhou University, he will lead the establishment of the "Marshall International Gastroenterology Hospital" and the "International Gastrointestinal Medical Center" to enhance the medical strength of the digestive system in Henan Province, and is committed to making Everyone can enjoy individualized precision treatment.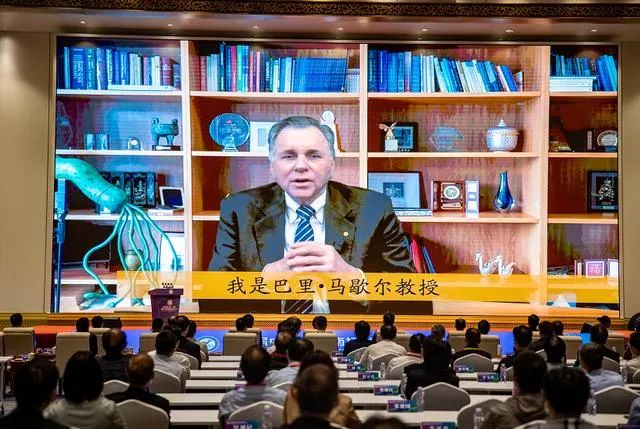 Nobel Prize Laureate in Medicine, Foreign Academician of Chinese Academy of Engineering Barry Marshall
discoverer of Helicobacter pylori
In December 2021, the U.S. Department of Health and Human Services released the 15th edition of the Carcinogen Report, which added 8 new carcinogens, and Helicobacter pylori was listed as a clear carcinogen for the first time.
Helicobacter pylori is a bacterium that lives in the stomach and duodenum. It is the only bacterium that has been found to survive in the stomach. It may induce chronic gastritis, gastric ulcer and Stomach cancer and other diseases. According to data from the World Health Organization, the average infection rate in my country is 59%. The Lancet published a document last year that suggested that 340,000 new gastric cancer cases in China can be attributed to Helicobacter pylori infection.
Barry Marshall is the man who discovered Helicobacter pylori, and the process is legendary.
In 1981, he rotated to the gastroenterology unit at Royal Perth Hospital in Australia, where he met Robin Warren, a pathologist who was trying to attribute gastritis to a bacterial infection.
In the following years, Marshall devoted himself to the study of Helicobacter, and successfully isolated Helicobacter pylori in 1983, and proved that this helical bacterium does not only exist in Australia, but also He also encountered unprecedented difficulties – he was unable to infect animal models.
In order to confirm the conjecture, Marshall, 32, decided to use himself as an experiment, and he drank the culture solution containing hundreds of millions of bacteria. After 10 days, his stomach was full of Helicobacter pylori and the infection was severe.
Ultimately, the findings shattered the perception of bacteria, confirming that Helicobacter pylori is the cause of most peptic ulcers and chronic active gastritis.
In October 2005, Marshall and Robin Warren were awarded the Nobel Prize in Physiology or Medicine for their revolutionary discovery. In 2011, he was elected as a foreign academician of the Chinese Academy of Engineering.
Currently, screening and treatment for H. pylori infection is still progressing. The Expert Consensus on the Prevention, Control and Management of Helicobacter pylori Infection in Chinese Residents' Households (2021) pointed out that eradication therapy should be considered for all adults with Helicobacter pylori infection in the family.
Focus on China
On September 22, 2022, Marshall signed a full-time introduction agreement with Zhengzhou University. At the 8th meeting of the Henan Provincial Science and Technology Innovation Committee held on September 27, a construction report was made on the scientific and technological work of the Marshall International Hospital for Digestive Diseases (Marshall International Research Center for Digestive Medicine), and it was proposed to carry out high-level scientific research and diagnosis and treatment services. .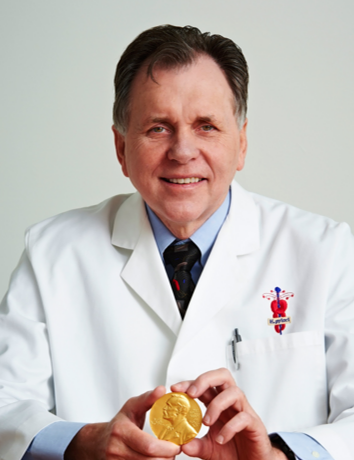 Professor Barry Marshall
This is not the first time Marshall has partnered with a Chinese university and medical institution. In order to promote the application of his clinical diagnosis and treatment technology, after winning the Nobel Prize, he did not give up his clinical work and began to gradually turn his career focus to China.
The "medical community" found that on August 24, 2015, Marshall visited the Fifth Affiliated Hospital of Zhengzhou University and held an academic lecture, telling about his treatment of Helicobacter pylori. Medical Research.
On the same day, the Fifth Affiliated Hospital of Zhengzhou University "Helicobacter pylori Outpatient Clinic" was officially established. Marshall and Hu Fulian, professor of internal medicine at Peking University First Hospital and head of the digestive specialty of the clinical pharmacology base, jointly unveiled the outpatient clinic. , the President of Zhengzhou University awarded him the certificate of "Visiting Professor of Zhengzhou University".
In August 2016, Marshall visited the hospital for the third time and saw three H. pylori positive patients in the hospital's network clinic.
On April 20, 2017, the unveiling ceremony of "Barry Marshall Digestive Disease Treatment Center" and "Marshall Academician Studio" was held in the South Hospital of Shanghai Tongji University. Marshall was employed as the honorary president of Tongji University Affiliated Oriental Hospital and director of the Digestive Disease Diagnosis and Treatment Center.
According to "Shangguan News"It was previously reported that at the end of 2017, Marshall was approved as a licensed physician in China, and the outpatient fee for special needs was set at 2,000 yuan with reference to the academician standard, and there were not a few patients who made appointments. put into operation.
In addition, Marshall has also been employed as a visiting professor at the Second Affiliated Hospital of Xi'an Jiaotong University and a visiting researcher at the Affiliated Hospital of Guizhou Medical University. The Marshall team of Shenzhen University School of Medicine and Guangdong Provincial People's Hospital are currently recruiting postdoctoral fellows.
Marshall is looking forward to joining Zhengzhou full-time. He believes that the local medical audience and medical professional researchers are large, and there are many opportunities to develop new medical technologies. In the future, he will work closely with Zhengzhou University to introduce more high-end scholars at home and abroad, so that everyone can enjoy individualized precision treatment.
References:
[1]After the paper was rejected, he drank the germ liquid and won the Nobel Prize|Barry Marshall
https:https://view.inews.qq.com/k/20220527A0CSPN00?web_channel=wap&openApp=false
[2]Marshall: I am impressed by Henan's emphasis and investment in technology
https:https://news.dahe.cn/2022/09-24/1103284.html
[3]Henan Release: The Eighth Meeting of Henan Science and Technology Innovation Committee
https:https://mp.weixin.qq.com/s/Uw9wPpimczIBzu5kVbPkrQ
Source: Medicine
Proofreading: Zang Hengjia
Editor in charge: Tian Dongliang
* The medical community strives for the accuracy and reliability of its published content when it is reviewed and approved, but does not regard the timeliness of the published content, and the accuracy and completeness of the cited materials (if any), etc. Make any promises and guarantees, and do not assume any responsibility for the outdated content, possible inaccuracy or incompleteness of the cited information. Relevant parties are requested to check separately when adopting or using it as a basis for decision-making.