Jimu News reporter Liu Xiaobin
According to the latest report from the Propaganda Department of the Pingnan County Party Committee, at around 21:10 on August 6, a fire broke out at Wan'an Bridge, Changqiao Town, Pingnan County. At present, all the open flames at the scene have been put out, and no one was injured. The cause of the fire is under investigation.
Online video shows that under the night sky, a bridge is lit up with fire. Many netizens said that this was a fire at Wan'an Bridge in Changqiao Village, Changqiao Town, Pingnan County, Ningde City, Fujian Province.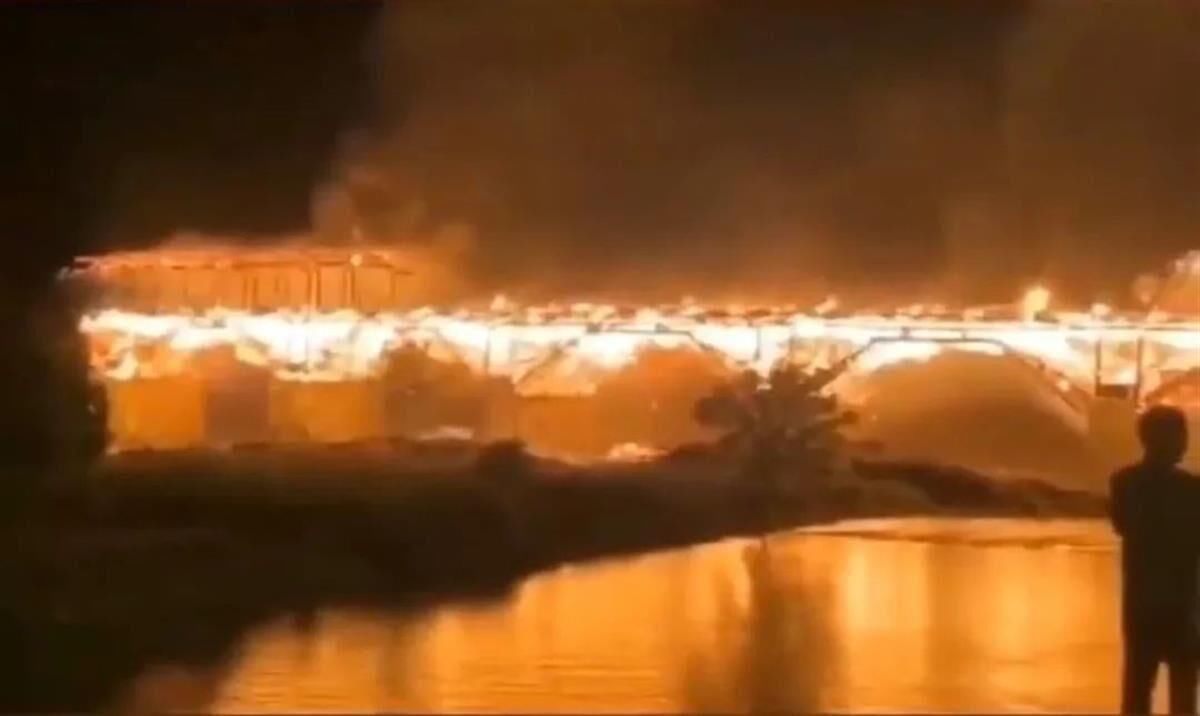 Wan'an Bridge fire scene (video screenshot )
It is reported , Wan'an Bridge was built in the Northern Song Dynasty. It has a history of more than 900 years. It has been destroyed and rebuilt several times. The existing bridge body building was rebuilt in 1932. It is a five-pier six-hole wooden arched house bridge with a bridge length of 98.2 meters. , 4.7 meters wide. According to public reports, Wan'an Bridge is the longest wooden arch bridge in the country and even in the world. In 1991, the Fujian Provincial People's Government announced it as a provincial cultural relics protection unit. As the longest ancient covered bridge in the country, Wan'an Bridge was announced as one of the "Northeast Fujian Covered Bridges" as the sixth batch of national key cultural relics protection units in 2006, and was selected into the preliminary list of China's world cultural heritage in 2012.

Wan'an Bridge (data map) (Source: People's Network Fujian Channel ) p>
The residents of Changqiao Town told the Jimu News reporter that at 22:00 on the 6th, they heard a siren, and later saw the fire coming from the direction of Wan'an Bridge. Went to Wan'an Bridge and heard that there were no casualties.
At 23:25, the staff of the fire departments of Ningde City and Pingnan County told Jimu News reporters that they had received a report of a fire in Wan'an Bridge at 21:00. The fire has been put out and the firefighters have not yet returned to the team. , is still in the follow-up disposal to prevent re-ignition.