The 2nd China International Consumer Goods Fair, which attracts global attention, will open on the evening of July 25th and will be held in Haikou, Hainan from July 26th to 30th. As China's first national-level exhibition with the theme of consumer products, the Consumer Expo will see various debuts, debuts, and top-notch products coming soon.
The total area reaches 100,000 square meters!
Over 600 new global debuts!
The theme of this year's Consumer Expo is "Sharing Open Opportunities and Creating a Better Life", with a total area of ​​100,000 square meters, an increase of 25% over the first session. Divided into two exhibition areas, international and domestic, the number of participating brands has increased significantly, and more than 600 global new products are expected to debut! Involving cosmetics, fashion jewelry, high-end food and health products, living and other major consumer areas.
What's in the "Sichuan Pavilion"?
A lot to see!
How can this "international event" lack Sichuan! "Sichuan Pavilion" is a lot to see. According to the introduction of China International Consumer Goods Expo, this year's Sichuan Theme Pavilion is located at No. 200-1, Hall 6. With the theme of "Open Sichuan, Quality Tianfu", there are a display area for automobile products, a display area for electronic technology products, a display area for famous alcohol products, and a high-quality display area. There are five sections in the agricultural product exhibition area and the tourism cultural and creative exhibition area.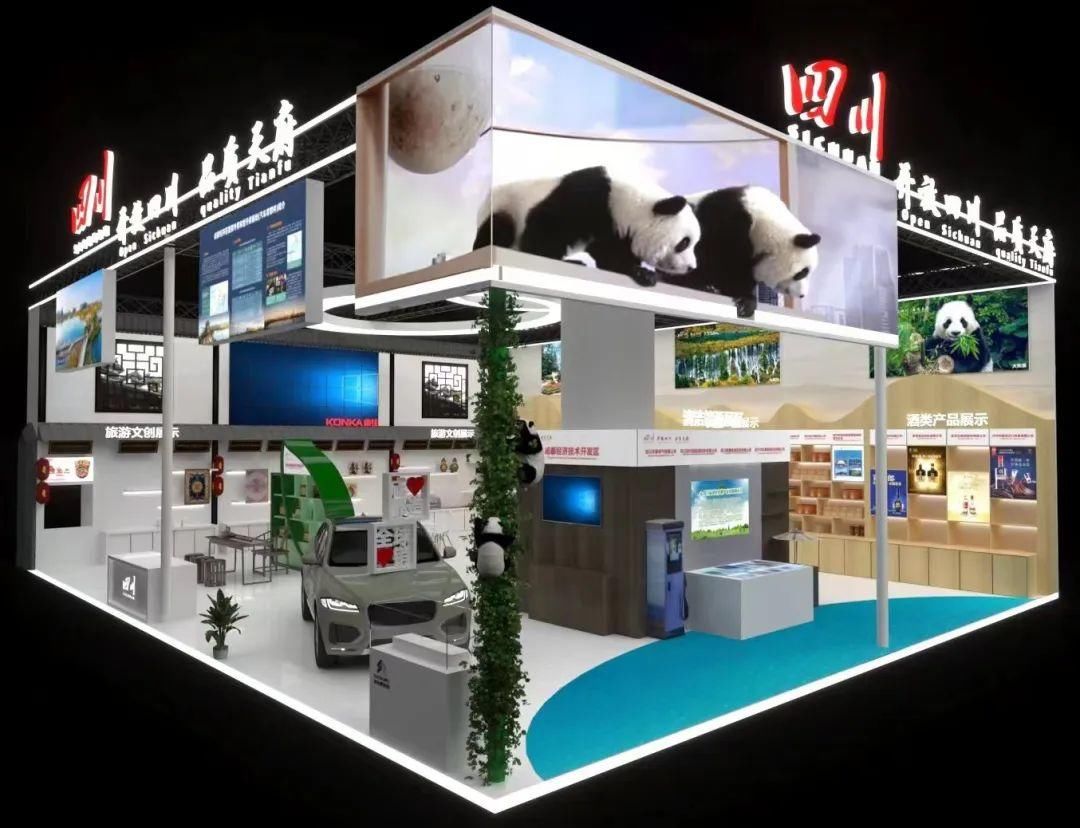 Photo: "China International Consumer Goods Fair" public account
Highlight ①: Dongfeng Citroen Versailles C5 X
It is Citroen's global flagship model
Made in Chengdu and sold globally
Highlight ②: Sichuan wine industry collective Appearances
Yibin Wuliangye, Guojiao 1573
Tuopai Shede and Langjiu are all here!
Highlight ③: Intangible Cultural Heritage
Mianzhu Woodblock New Year Pictures, "Emei Butterfly" · Butterfly Crafts
"Zetian Brand" high-grade handmade silk carpet, Antai silk
Highlight ④: Sichuan Cuisine
Zigong Cold Rabbit, Jianmen Ham, Longdu Blue and White Snow
will go out on behalf of Sichuan to conquer the vast number of consumers stomach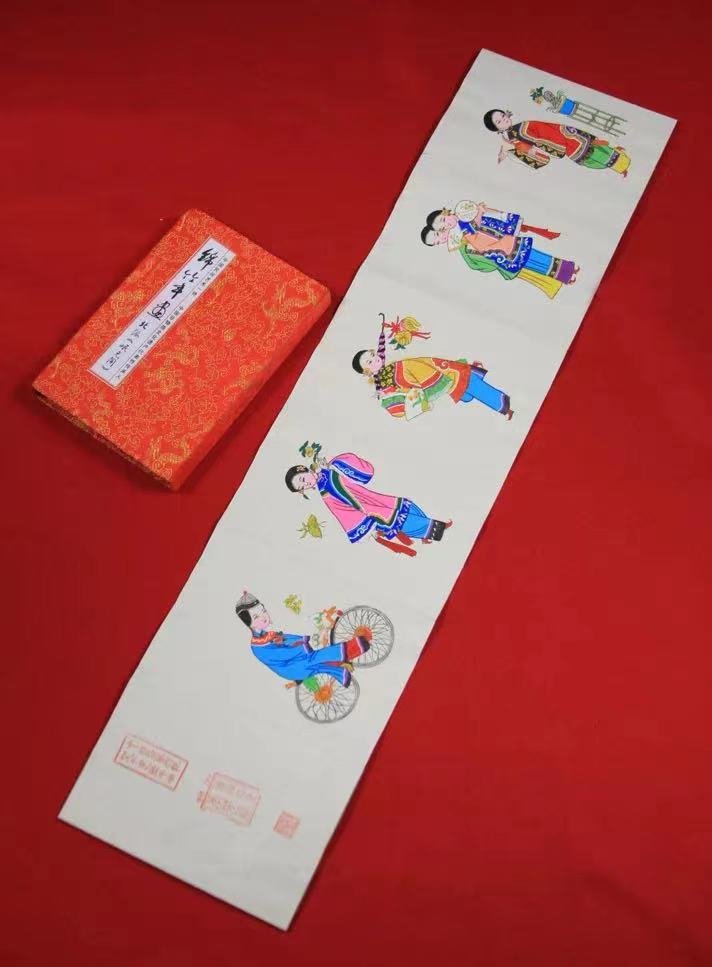 Intangible Cultural Heritage Mianzhu Woodblock New Year Pictures
Spoilers Next: The naked-eye 3D giant panda will welcome you at the Sichuan Pavilion with the civilization of Sanxingdui and the beauty of Jiuzhaigou!
This year's consumer expo debuts, debuts, and has a lot of top products
The major highlights are "fresh" to see!
Let's take a look in advance to see what other eye-catching areas and novel exhibits will be on site at this year's Consumer Expo.
[Stunning debut of the tourist resort]
Sanya Hello Kitty Resort will debut at the Consumer Expo
Capturing thousands of girls Dear Hello Kitty, are you ready to cheer and scream?
Sanya Hello Kitty Resort, jointly built by Fude Group and Sanrio, will make its debut at this Consumer Expo! The theme park resort includes five-star immersive IP theme hotels, theme parks, theme businesses, etc. in Hainan and even the country, bringing a colorful fantasy park resort.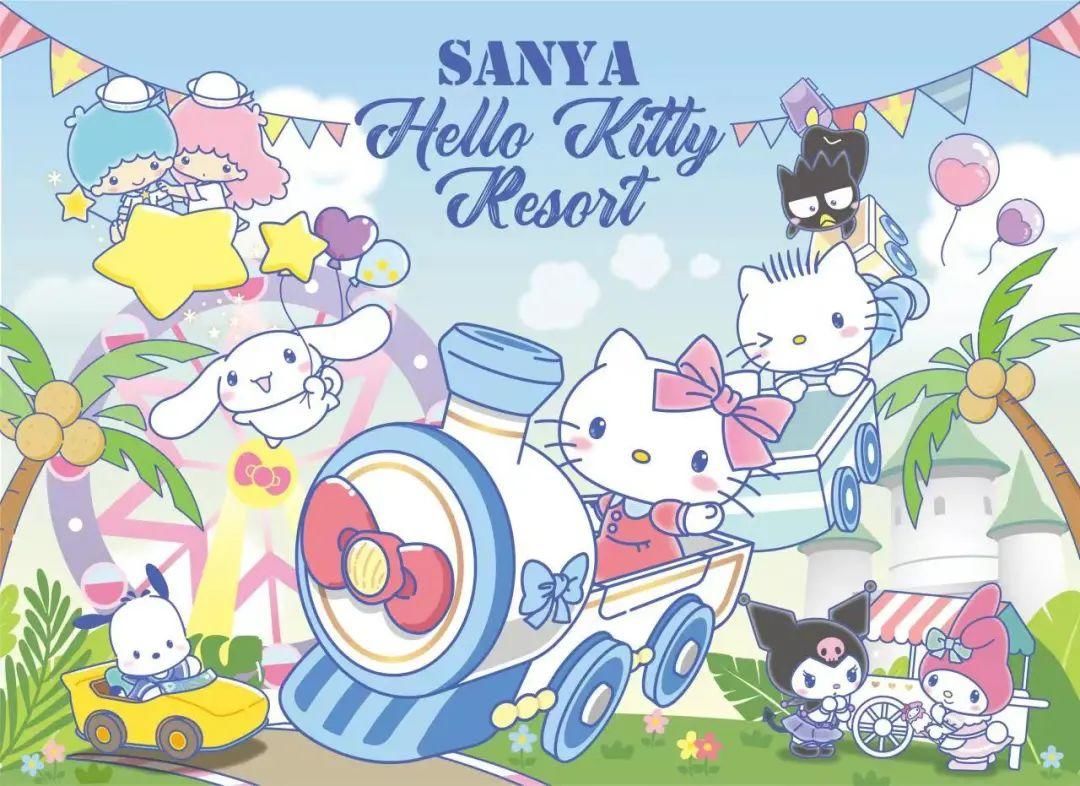 Photo: "China International Consumer Goods Fair" public account
[Multiple custom and antique jewelry debuts]
The Fashion Jewelry Hall of the 2nd Consumer Expo will hold a number of global premiere events, with bright and fashionable jewelry, which will present a visual experience to the audience. A gluttonous feast.
Limited one piece worldwide! Jewelry products based on Hainan gibbon
Qeelin, a high-end jewelry brand under Kering Group, will bring a blockbuster charity jewelry product specially designed for this Consumer Expo – Hainan gibbon Bo Bo (Hainan Gibbon Bo Bo). The auction will be handed over to Christie's, an internationally renowned auction house, for fair operation in the form of a charity auction, and the proceeds will be donated to the Hainan gibbon conservation cause.
Designed with Hainan gibbon as the prototype, 18K gold diamond, black diamond and yellow sapphire pendant, only one piece in the world!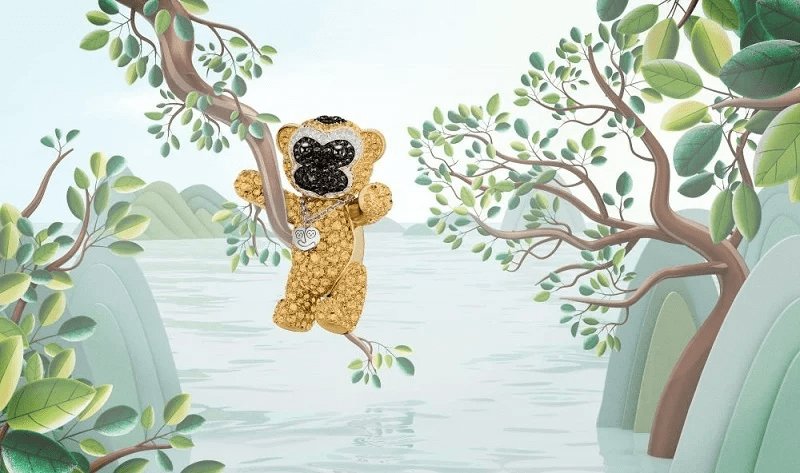 Picture: Qeelin
The scattered world 10 million pink diamonds
Chow Tai Fook South China International High-end Jewelry Auction will preview 272 rare treasures including 10 million heart-shaped pink diamonds in the Chow Tai Fook booth, and will be held on July 29. Grand opening. Among all the lots, a ring weighing 5.02 carats, Fancy Intense pink with purple, and SI1 clarity attracted particular attention, with a starting price of 22.8 million yuan. It is understood that less than 1/10,000 of the diamonds mined globally each year are pink diamonds.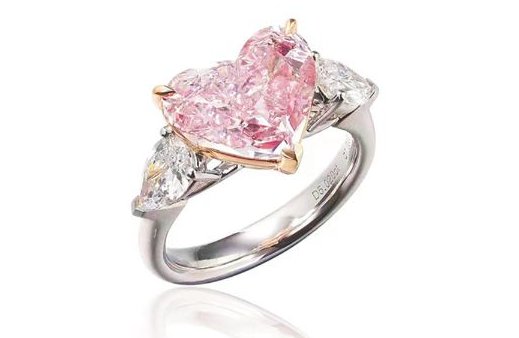 Photo: Chow Tai Fook
Peerless antique! Edwardian Treasures
The Platinum Guild International (PGI) participating this time will bring a wonderful platinum feast to this Consumer Expo. (circa 1910) the work "Chumet Emerald and Diamond Tiara", the entire antique piece is composed of platinum, diamonds and emeralds.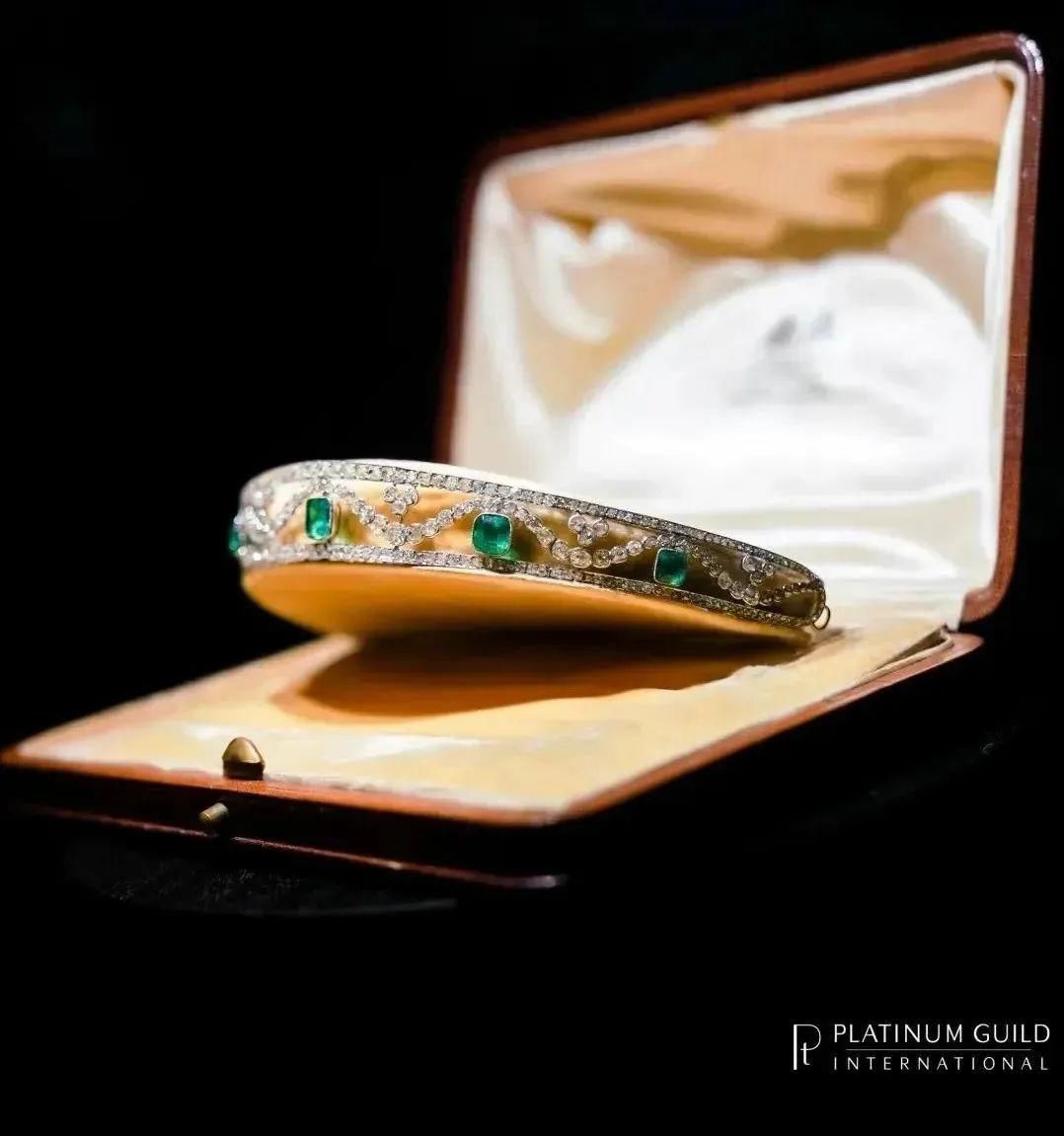 Photo: Platinum Guild International (PGI)
Value 3 billion! The top domestic jadeite treasures
Chinese jadeite brand Colorful Yunnan Jadeite will once again participate in the Consumer Expo, and will appear with jadeite jewelry worth 300 million yuan. It is reported that "Peerless Fenghua" is the treasure of the colorful Yunnan brand and one of the top jadeite treasures in China.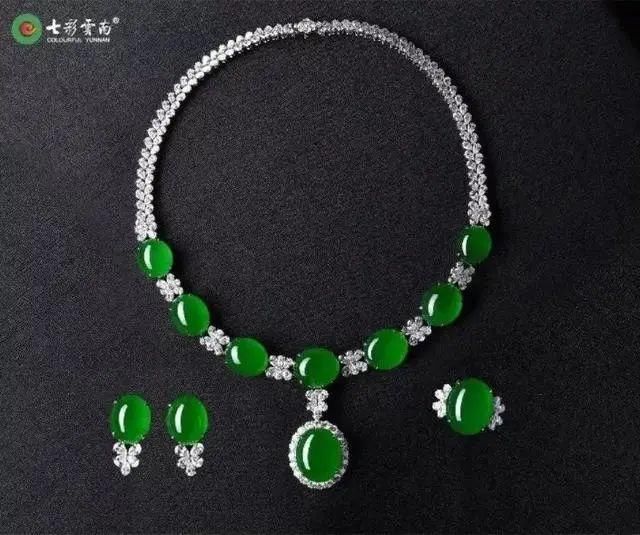 Picture: Colorful Yunnan
【Multiple new beauty products First release]
L'Oreal Group, Shiseido Group and Pierre Fabre Group will showcase the latest fragrance products and new black technology at the new product launch.
L'Oréal Group: Prada Beauty Makes Its Great Debut in Mainland China
L'Oreal Group will bring 19 international beauty brands to the stage and bring The debut of Prada Fragrances and the brand TAKAMI at the Consumer Expo!
It is reported that the Prada brand will bring five iconic perfume series to the mainland China.

Photo: "China International Consumer Goods Fair" public account
TAKAMI, a high-end skin care brand originating from Japan, is also an expert in keratin skin care. This is the brand's first appearance at the Consumer Expo.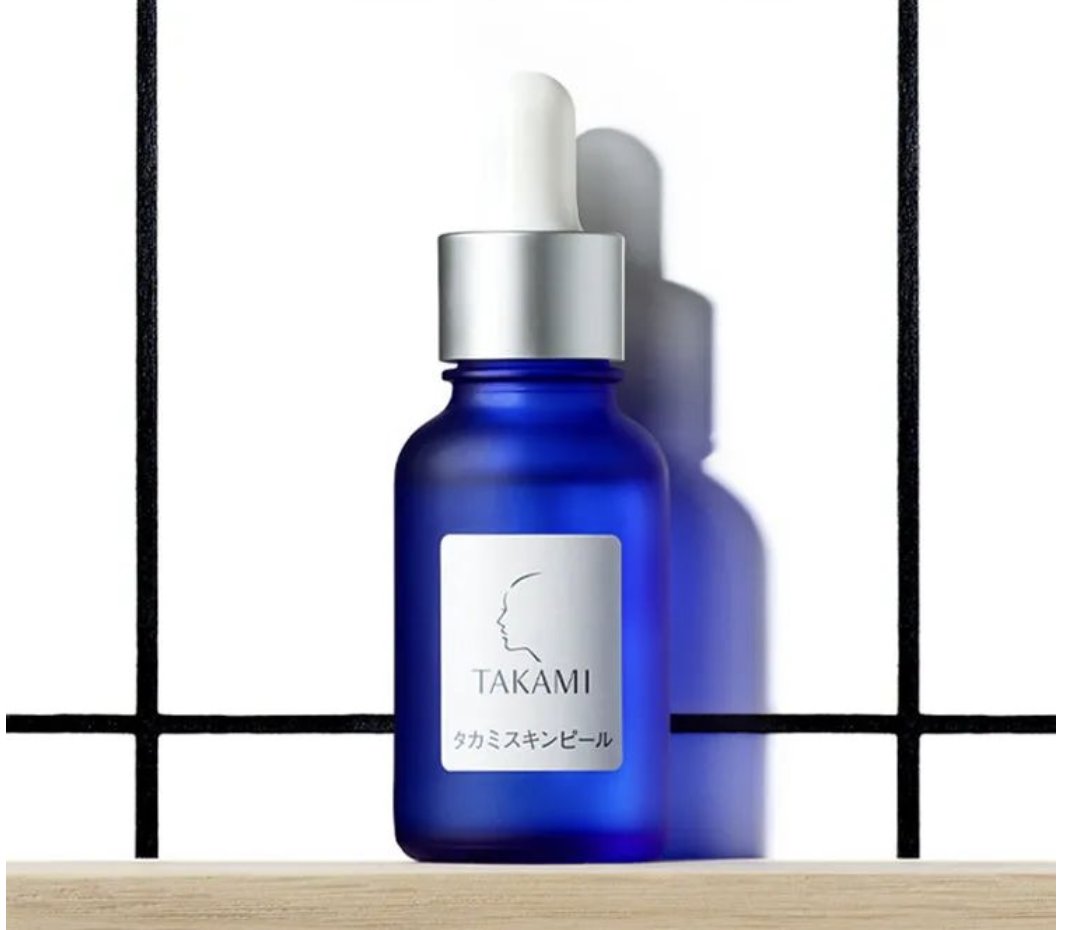 Picture: TAKAMI
Shiseido Group: Offline debut of new brands outside of Japan
Shiseido, a well-known Japanese beauty brand, will join hands with its 19 popular brands to make a collective appearance, presenting more innovative and innovative products to consumers. Technology and brand achievements.
Among them, SIDEKICK, a new luxury men's skin care brand designed by Shiseido Group for Asian "Gen Z" men, will complete its offline debut outside of Japan at the Consumer Expo.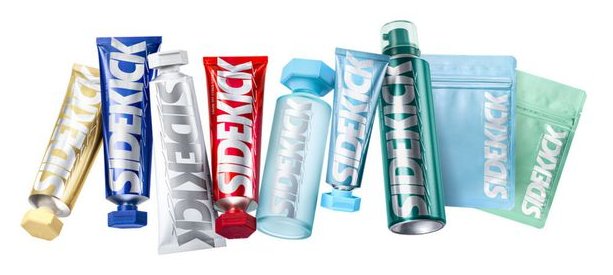 Photo: SIDEKICK
High-end perfume and makeup brand Serge Lutens will make his debut at the Consumer Expo with his two fragrance and makeup collections "Black Dress" and "Skyscraper".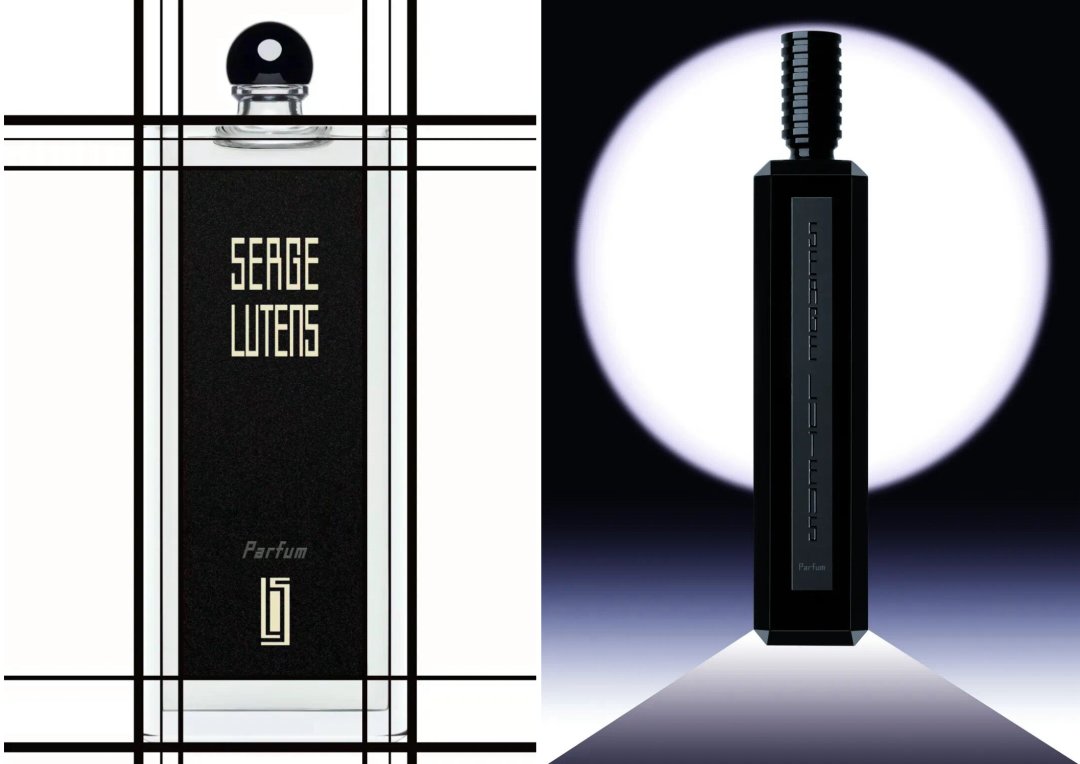 Photo: "Black Dress" and "Skyscraper" Perfume
[Fashion "Black Technology" Debut]
G-SHOCK: An Unprecedented "Shockproof Watch" Concept
Casio Exhibited with its G-SHOCK PREMIUM LINE. G-SHOCK has created an unprecedented concept of "shockproof watch", closely surrounding the concept of origin, showing the charm of the all-metal B5000 in an all-round way, and its MR-G series new products will make a shocking debut.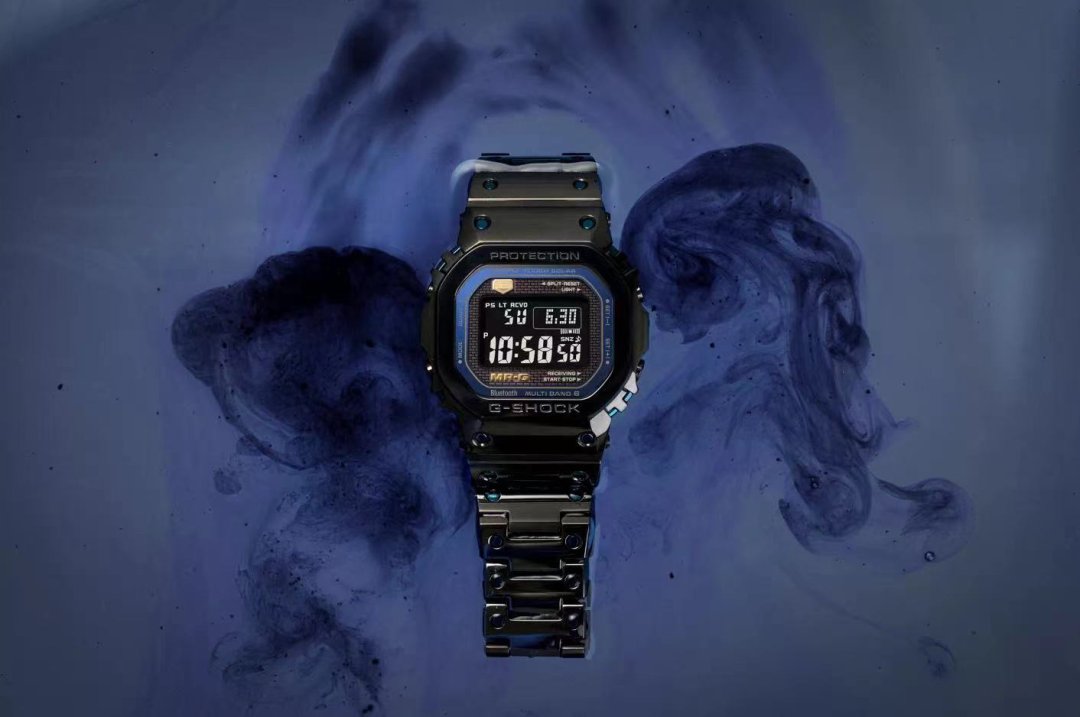 Picture: "GSHOCK" WeChat
【Super Running , Yacht, "Wang Fried" debut]
Many imported super sports cars and luxury yachts are coming! Let Chinese consumers have a sneak peek.
Maserati super sports car MC20
The much-anticipated Maserati super sports car MC20 will make its debut at this year's consumer expo! As the opening masterpiece of a new era for the Trident brand, this 100% Italian-made supercar is a speeding "beast" for the track.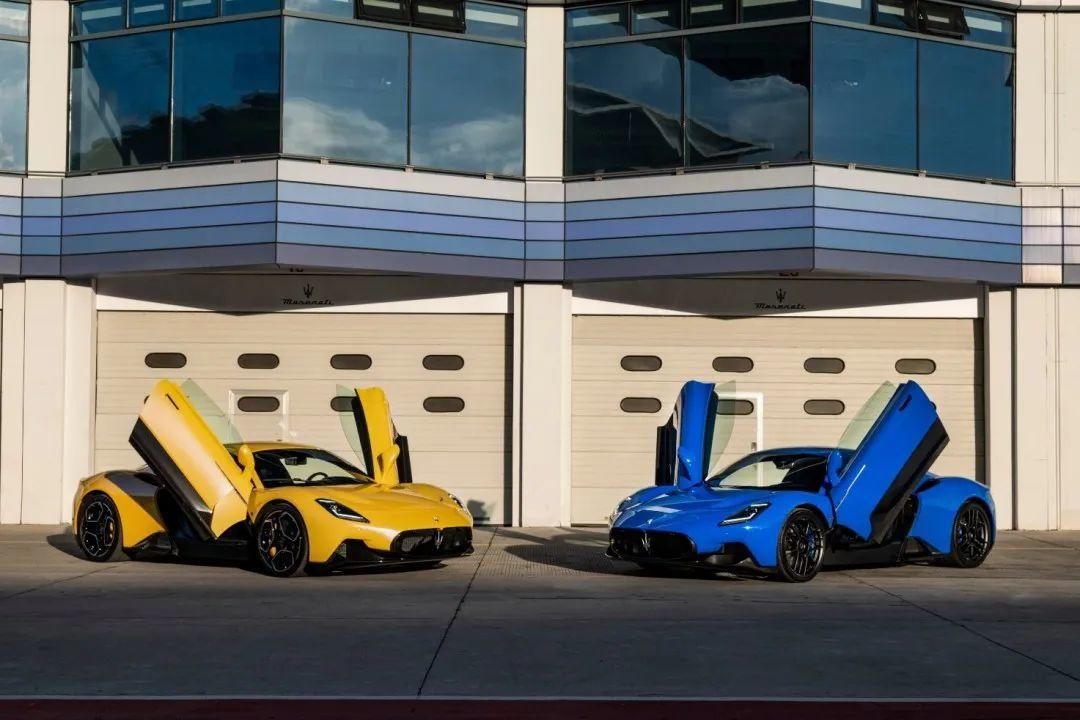 Photo: Maserati Supercar MC20
Lao Rolls-Royce Cullinan
Rolls-Royce Cullinan is the second model to be equipped with a Rolls-Royce aluminium luxury frame and the first from the Rolls-Royce brand SUV, known as the most expensive production SUV in the world.
Figure: "Rouse "Less Motors" WeChat account
Luxury yachts at home and abroad are eye-catching
Sessa Fly68 gullwing is operated by a famous Italian yacht design studio The knife design is inspired by super sports cars; the party yacht D55, which is produced by Hainan's first independent yacht brand Delmon, integrates sound and light, is an out-and-out "mobile sea bar", and will be open to the public for appointments during the exhibition. Test drive.

Left: Sessa Fly68 gullwing

Right: Delmont Party Yacht D55
【Brands of Snack Food, Coffee, Dairy Industry and Wine Make a Group Appearance】
This Consumer Expo The high-end food and health products exhibition area of ​​the conference gathers scarce commodities and fine delicacies from all over the world, and feels the convenience of life brought by global high-end healthy food.
Coffee shows new tricks
p>
Drinking a cup of coffee, reading a newspaper, and sending a letter, the postal coffee is here, and it can be realized at the Xiaobo Post Office; Nestlé is exhibiting with its high-quality milk powder and coffee machines, which are popular among young people; COFE+ The robot freshly ground coffee will bring 6 latest models to fully reveal the fully intelligent robot coffee; CP Group will bring Sunhe brand Xinglong coffee.
There are many new drinks and dairy products< /p>
Yuanqi Forest will release the R1 smart cabinet; Ausnutria Dairy's goat milk powder brand Kabrita will release a number of new products; Aishi Chenxi (Mengniu) will bring Mengniu's domestic butter Masu and other high-quality products.
A group of foreign wines will make a collective appearance
More than 100 million yuan! This is an order signed after the appearance of a foreign wine at the first consumer fair last year! This year, Moët Hennessy, Diageo, Pernod Ricard, Eddington, Remy Cointreau and Bacardi will bring their various premium wines; Penfolds, Dalmore , Grand & Sons and other leading foreign wine companies will also bring new products to the show.
The 2nd Consumer Expo will be grandly opened tonight and will open tomorrow. Which brand are you looking forward to?
Comprehensive: "China International Consumer Goods Fair" public account, "Hainan Free Trade Port" public account, Hainan Daily, Haikou release