Financial markets have always been full of surprises since the onset of the COVID-19 pandemic, and the underperformance of the biotech sector in 2021 is undoubtedly one of them, with biotech stocks continuing to plummet, already suffering from More than 12 months of blows. While Biotech has had a modest 2021, some promising data suggest a sharp rebound could follow. Securities analysts said the industry's current low valuations could be a good entry point for investors.
A catalyst signal to emerge this fall is the FDA's impending decision on a clinical trial of lecanemab for Eisai, an Alzheimer's drug jointly developed with Biogen (Figure 1). ). Results from the trial, due to be released in the fall, will see if the drug can slow disease progression in people with early-stage Alzheimer's disease. Biogen has had to abandon plans to sell another Alzheimer's drug, Aduhelm, after Medicare opted out of funding back in early 2022.

Figure 1 Timeline of lecanemab clinical trial (Source: alzforum)
According to a July report from Morgan Stanley, positive results show that lecanemab will benefit millions of Alzheimer's patients and their families, and Investors in Biogen and Eisai benefit as Alzheimer's drugs generate more than $20 billion in sales in the U.S. alone, not to mention the giant pie in the global market.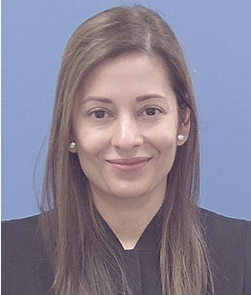 Figure 2 Goldman Sachs analyst Salveen Richter (Source: Source: linkedin)
Goldman Sachs analyst Salveen Richter (Figure 2) said in a Sept. 6 research note that if lecanemab shows positive data on efficacy in early Alzheimer's disease , then Biogen's stock price could rise 40%, or 12% if the data turns out not to be the case, need to be cautious about Biogen. Shares of the biotech company have underperformed over the past three months, but the options market positioning has been more bullish recently.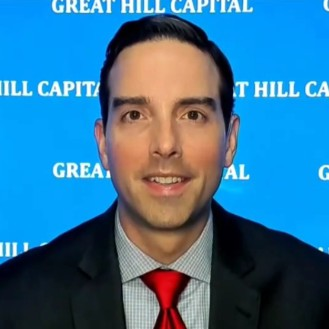 Picture 3 Thomas Hayes, Chairman of Great Hill Capital (picture source: picture source: linkedin)
Thomas Hayes (figure 3), chairman of Great Hill Capital in New York, said the trial results are promising a "huge boost" for the industry as the federal government is the number one customer Positive result. "It's a very expensive drug that individuals can't afford," Hayes said. "Meanwhile, lecanemab will be a promising benefit for the families of Alzheimer's patients. Another beneficiary will be Genworth Long Term Care Insurance Company."
Biotech stocks remain cheap
Biotech companies still trade at their lowest price-to-sales ratios in more than a decade, but the long-term outlook remains positive for investors patiently waiting for a rebound over the next two years. The last time the biotech market experienced a similar decline was between 2015 and 2016, when it fell 50%. Over the next 23 months, biotech stocks re-reached new highs, with the sector up more than 130%, Hayes said. The downturn in biotech, which began in February 2021, has corrected more than 50%, but a previous Bank of America report said a rebound could be between 24% and 155%.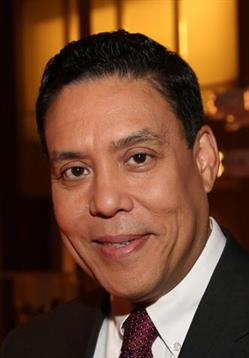 Figure 4 Anthony Chan, former chief economist of JPMorgan Chase (Source: jsonline)
Biotech stocks are "casino-like investments that can win big or flop," said Anthony Chan (Figure 4), former chief economist at JPMorgan Chase & Co. strong>In an environment where high interest rates and high inflation threaten the economy, many investors will avoid this sector."
As economic fundamentals weaken, the biotech industry is showing some resilience. Much of the biotech industry's woes come from the Federal Reserve raising interest rates and widening credit spreads. "These factors are headwinds in terms of valuationfactors," Chan said. "Biotech companies rely on long-term earnings and command lower valuations at higher interest rates. "
In addition to Novo Nordisk's massive $1.1 billion acquisition of Forma Therapeutics to add a blood disease business to its pipeline, deals in the sector have slowed, with Pfizer's $5.4 billion acquisition of Global Blood Therapeutics to treat sickle cell disease; Amgen buys ChemoCentryx for $4 billion, adding autoimmune, inflammatory and cancer treatments to its portfolio.
Chan said credit markets have tightened due to the Fed's hawkish stance on raising rates. "Dealing activity appears to be starting to slow as credit is more expensive, risk appetite has quietly shifted given Fed Chair Jerome Powell's insistence, and the cost of capital has risen. Since capital is no longer free, people don't pay for what they do Be more careful about your trades and how you pay for them." The change in the Fed's current stance could lure investors back, but they should expect to wait a few years.
"It's a three-year bet with a recession beginning in early 2022," Hayes said, adding that quantitative data showed, "There's no denying that there are bargains in the market.Everyone We all know that wealth is created by buying low and selling high, but when the opportunity presents itself, there is always a reason not to step in. I like to say 'Wall Street is the only market in the world where there is a clearance sale'! Biotech Industry That's where this adage comes into play. For me, cash flow is the most important metric because it's the means by which companies must return capital to shareholders in the form of buybacks, dividends or accretive acquisitions." A key factor, he said Yes, as multiples "overshoot to extremes on the downside, they also tend to overshoot on upside euphoria once they recover". "In other words, they won't go back to the average multiple and stop. They'll go beyond that before settling down."
Biotech companies are currently trading at the lowest price-to-sales ratios in over a decade. The best way to play this sector is through the SPDR S&P Biotech ETF, which is currently trading at $75.76, down from a 52-week high of $134.79. The top four stocks in the ETF are AbbVie, Chemocentryx, Biohaven Pharmaceutical, and Global Blood Therapeutics. For investors with a one- to three-year view, biotech stocks are still cheap right now, Hayes said.
Biotech will bottom out
Hayes remains bullish on the biotech sector as the Fed will eventually start to ease and M&A activity will return. "There are clear catalysts for biotech, the market demand is starting to emerge from the Covid-19 pandemic, and drug pricing legislation is not as bad as the market fears," he said. "Despite the rebound from the May lows, the industry has been out of favor and we could see more deals, consolidation and more drug approvals moving forward." When the Fed stops raising rates and "the cloud of uncertainty dissipates" , investors will focus on the long-term positive potential of the industry," Chan said. "As the industry has favorable valuations, now is a good time to start planning mergers and acquisitions, we are at a point where valuations are attractive, but given that acquirer valuations have also declined. At this point, biotech companies may want to forge collaborations partnership to enhance its long-term earnings potential and prepare for some exciting M&A opportunities when the storm clears."
Written by Qiao Weijun
Typesetting|Mu Zijiu
References:
[1]https:https://www.thestreet.com/investing/biotech-valuations-remain-in-a-slump?puc=yahoo&cm_ven=YAHOO
[2]https:https://www.thestreet.com/technology/biotech-stocks-could-rally
This article is an original creation of biological exploration. Personal forwarding and sharing are welcome. If any other media or website needs to be reprinted, the source Biological Discovery must be indicated before the text.