On April 27, Zhonghong Medical disclosed its 2021 annual report, which is also its first annual performance report after its listing. Data show that in 2021, Zhonghong Medical will achieve revenue of 4.909 billion yuan, a year-on-year increase of 2.7%; net profit attributable to the parent is 2.342 billion yuan.
Zhonghong Medical, founded in 2010, is mainly engaged in the research and development, production and sales of high-quality medical and industrial disposable health products. It is the earliest manufacturer and seller of PVC gloves and nitrile gloves in China. one of the companies. After the company went public, it actively built a new marketing pattern of "one center, three fulcrums, and five districts". At present, the marketing center has been moved to Beijing.
At present, the global epidemic prevention and control situation is still grim. Since March, the number of confirmed cases of COVID-19 across the country has continued to increase, and the Omicron variant is widely prevalent, and the domestic epidemic prevention pressure is once again facing challenges. As a reserve of emergency epidemic prevention materials in various provinces and cities across the country, the demand for gloves has increased again. Medical protective consumables represented by Zhonghong Medical have once again entered a stage of steady development.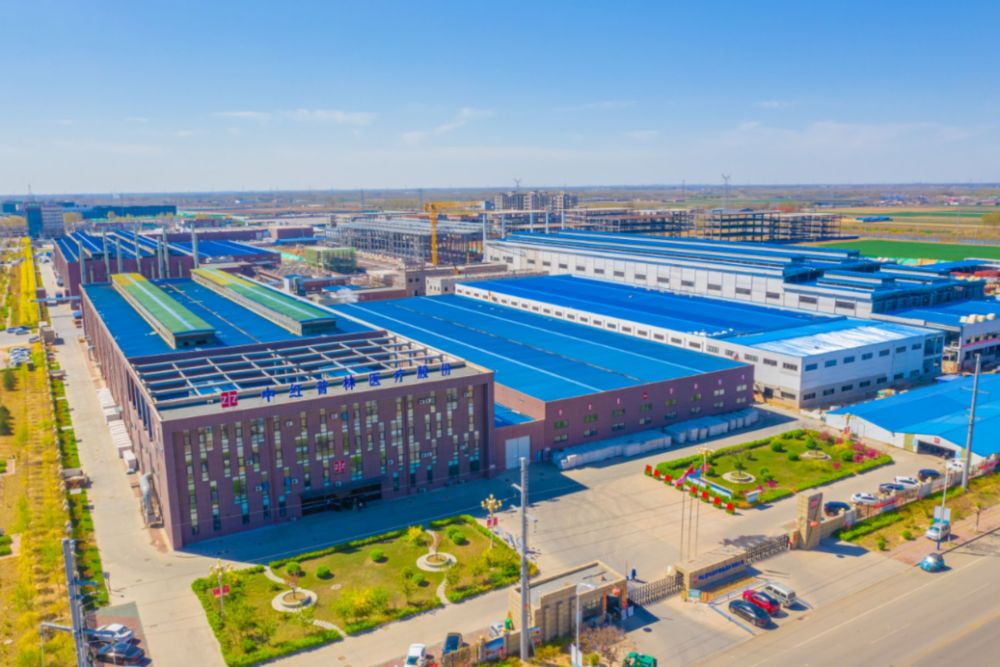 Zhonghong Medical
Strong demand and steady business growth
With the improvement of social security and the continuous improvement of people's awareness of health care, and the normalization of the prevention and control of the new crown epidemic, the market potential of disposable health protective gloves is huge.
Data from Frost & Sullivan shows that global sales of disposable health gloves are expected to grow from 529 billion in 2019 to 1,285.1 billion in 2025, a compound annual growth rate of 15.9% ; Among them, the compound annual growth rate of nitrile demand is about 19.8%, and the market prospect of disposable health protection gloves is broad.
In China, with the release of the "Technical Guidelines for the Prevention and Control of Novel Coronavirus Infection in Medical Institutions (Second Edition)" by the National Health Commission (National Health Office Medical Letter [2021] No. 169) , regulates the correct and rational use of protective equipment such as gloves, and further accelerates the growth of the global market demand for disposable protective gloves. At the same time, as the main producers of disposable gloves in Southeast Asian countries, the production capacity of gloves cannot meet the market demand due to the overseas epidemic, which also provides opportunities for the development of domestic disposable gloves.
As the core business of Zhonghong Medical, disposable protective gloves have an excellent reputation, stable customers and channel resources in domestic and foreign markets. According to the financial report, the company's protective gloves revenue in 2021 is about 4.9 billion yuan, accounting for 99.8% of the annual revenue, of which overseas sales are about 4.788 billion yuan.
Previously, Zhonghong Medical disclosed in its listing prospectus that from 2017 to 2019, its overseas sales accounted for 97.91%, 96.06% and 93.67% respectively. With excellent product quality and strong product production and supply capabilities, Zhonghong Medical has established a long-term and close relationship with customers in major regions such as the United States, Europe, Japan and South Korea, South America, the Middle East, Central Asia, East Asia, Southeast Asia, and Africa. Partnership with well-known clients such as Cardinal Health, Mckesson, Itochu for many years.
As one of the leading companies in the world of disposable protective gloves, Zhonghong Medical's disposable gloves business represents the company's main business revenue. In the context of the normalization of new crown epidemic prevention and control, the market demand for protective gloves will continue to exist, which also means that the performance of Zhonghong Medical will grow steadily for a long time in the future.
Strategic Planning Aims at "Premium, Differentiation"
In fact, since the outbreak of the new crown epidemic in 2020, several leading companies, including Zhonghong Medical, have achieved increased revenue and profits through disposable gloves and other medical protective products. times the growth. This has also attracted many other manufacturers to "cross-border" into the production and sales of protective gloves.
How to stay competitive in a competitive market? Based on the changes in the global supply and demand market and domestic production, Zhonghong Medical proposes a strategic plan of "high-end and differentiation", which provides an answer to the industry from the two aspects of R&D and the construction of production bases.
First of all, in the aspect of industry-university-research integration, build a medical-engineering transformation and R&D platform. On October 13, 2021, Zhonghong Medical and Beijing University of Chemical Technology signed an agreement to set up the "Advanced Latex New Materials Joint R&D Center". This cooperation will enable Zhonghong Medical to develop through industry-university-research cooperation, enrich glove product categories and enhance product added value.
In March 2022, Zhonghong Medical Products (Hainan) Co., Ltd. was incorporated in Haikou. Zhonghong Medical said that the establishment of the subsidiary will help the company build a medical-engineering transformation platform and a research and development platform, relying on domestic and foreign clinical knowledge and experience to enhance its innovative product reserves and enrich product pipelines.
At the same time, Zhonghong Medical has also continuously enriched its internal R&D force, recruiting electrical and mechanical automation engineers from all over the world; at the same time, it has improved R&D equipment and cooperated with sales and production-related issues while supporting R&D work. sample. At present, the robotic arm planned to be installed by the Beijing laboratory has been delivered and is being installed; a pilot line planned to be installed by the Tangshan Research Institute is undergoing model selection.
Zhonghong Medical Gloves Workshop
In addition, Zhonghong Medical has also independently developed and expanded the category of gloves. At present, its black nitrile gloves, 12-inch nitrile gloves and other products have been launched, and the research and development of sulfur-free and non-promoting nitrile gloves has been completed. Products such as low-temperature rubber gloves are in the process of research and development.
From the perspective of production technology, Zhonghong Medical actively cooperates with external colleges and universities to develop energy management systems through in-depth research on thermal energy consumption, increase production, and optimize formulations. The breakthrough point of energy consumption is to promote the company to save energy and reduce consumption.
Secondly, fully promote the construction of new production bases and production lines. Public information shows that at present, Zhonghong Medical has built three production bases and 7 production plants, with dozens of nitrile glove production lines and PVC glove production lines, and several production lines are under construction. Its production scale ranks among the top in the world.
In the construction of production bases and production lines, on the basis of ensuring stable and smooth production, Zhonghong Medical has strengthened scheduling and made every effort to promote the construction of new lines in each base.
In December 2021, Zhonghong Medical signed a medical-grade glove project with Cangxi County, Guangyuan City, Sichuan Province, and planned to invest 1.866 billion yuan to build 40 medical-grade glove production lines in Cangxi County. It is initially determined to build a production line for latex gloves and nitrile gloves; at present, the construction of the Sichuan base is progressing steadily, and the project is expected to start at the end of June 2022.
At the same time, the fourth phase of the nitrile base in Hebei will be completed and put into trial production within this year. At present, Zhonghong Medical has a production capacity of 22.5 billion different types of protective gloves, ranking the forefront of the domestic industry.
Innovative medical technology promotes digital transformation and upgrading of enterprises
With the rapid development of technology, the rapid development of digital health care has overwhelmed many medical industry organizations. How to quickly adapt to the ever-changing industry trends and determine the emerging technology fields to focus on has become a real problem for industry companies.
Digital transformation is the positive impact of technology-enabled healthcare. In order to adapt to the development of the digital age, it is particularly important to have a flexible attitude and the spirit of being the first. This means abandoning traditional business processes at the right time, believing that the power of innovation will disrupt the industry.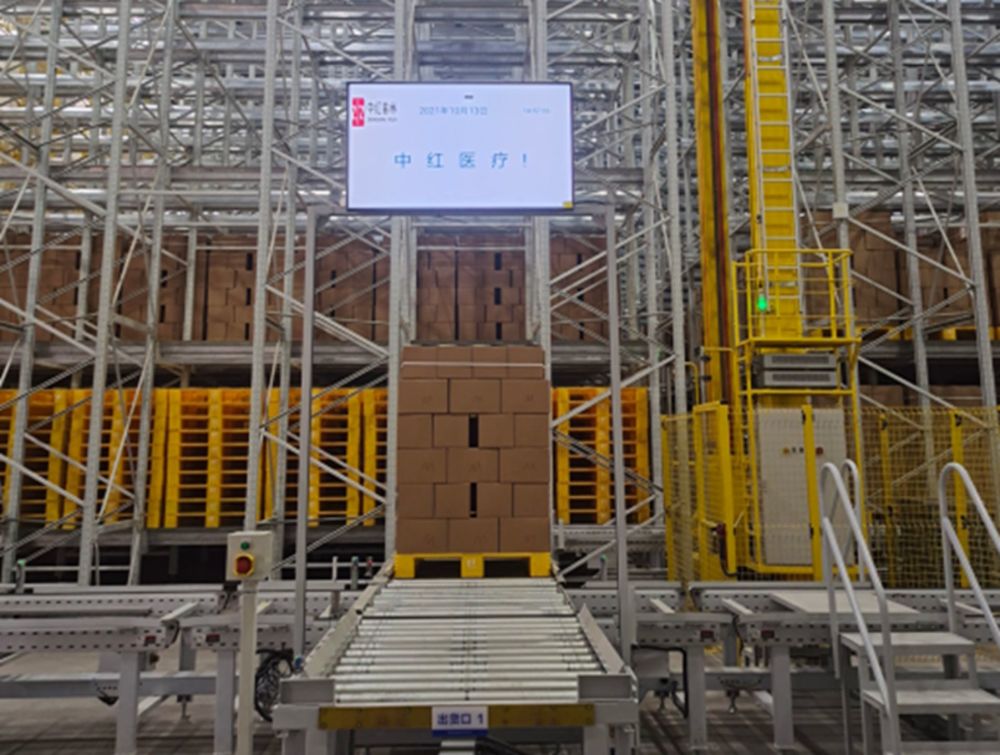 Digital production
As a medical device manufacturer, Zhonghong Medical has comprehensively improved its production and development from digital production, digital management, digital procurement, digital marketing and other aspects through digital transformation and upgrading.
In terms of digital production, Zhonghong Medical is promoting the further application of automated devices such as automatic identification systems for glove production lines and glove waste removal. At present, the company has 12 nitrile production lines in application; the automation device of the Jiangxi production base is also undergoing database construction, and it is expected that the full use of the automatic production line will be completed by the end of September this year; in addition to the company's own digital production device, Zhonghong Medical's future It will also cooperate with other professional equipment manufacturers to develop automation equipment for protective products, in order to comprehensively improve the level of factory automation.
In terms of digital management procurement platform, Zhonghong Medical also pays great attention to the digital construction of operation management. It is understood that at present, its financial sharing platform and procurement management platform have completed the selection and bidding, and it is expected to be officially launched within this year.
Digital procurement, as an external platform for enterprises, is getting more and more attention in medical device terminals. With the improvement of Internet technology, the advantages of "Internet + medical treatment" to improve circulation efficiency and reduce costs are prominent, and the procurement of medical equipment has gradually moved from offline to online. In the context of normalized epidemic prevention and control, the trend of online procurement is becoming more and more obvious.
In terms of digital marketing, Zhonghong Medical has now entered the retail industry. While continuously opening up its own brand sales channels such as offline retail pharmacies and supermarkets, it has also opened online Tmall, JD.com's online direct-sale stores and other means to expand the market.
Zhonghong Medical said: "The company is now further strengthening its efforts to improve its sales and digital marketing network, increase its efforts to develop the domestic market, and strive to cover all kinds of customers around the world."
Public information shows that since its listing, Zhonghong Medical has added the US FDA qualification for composite gloves and the European EN374 and EN455 certifications for 12-inch nitrile, which further helps The promotion and expansion of various types of gloves in the European and American markets. Up to now, Zhonghong Medical has 52 patents, and the number of patents is increasing steadily. At present, it has been approved to build the Hebei Medical Glove Technology Innovation Center.
Three-year performance continues to improve, do not forget to fulfill social responsibility
At the time of focusing on product technology research and development, Zhonghong Medical does not forget to drink water and think of the source, and regard social responsibility as the first responsibility of the enterprise.
Since the outbreak of COVID-19 in 2020, Zhonghong Medical has donated nearly 10 million gloves. After the outbreak of the epidemic, the production lines of the two major production bases of Zhonghong Medical accelerated the increase in production capacity, and its disposable protective gloves were quickly applied to major medical institutions at home and abroad and the front line of epidemic prevention.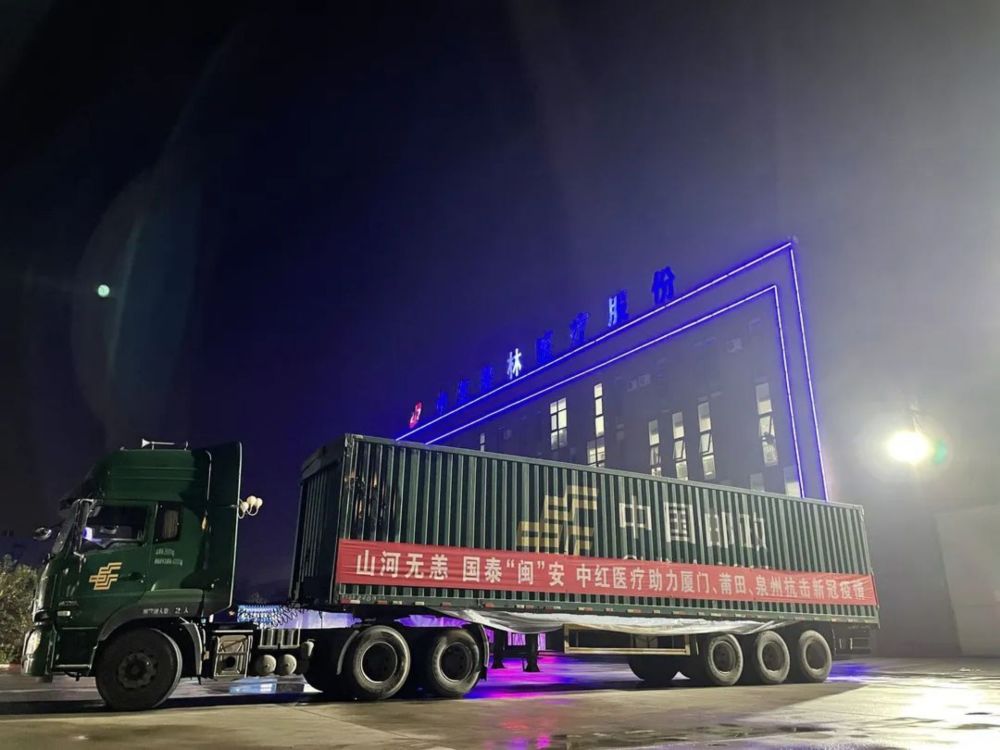 Zhonghong Medical donated gloves to help prevent and control the epidemic
As one of the world's leading companies in protective gloves, Zhonghong Medical gave a satisfactory answer to its first annual performance after its listing. From 2019 to 2021, its revenue was 1.171 billion yuan, 4.778 billion yuan, and 4.909 billion yuan respectively. From a low-key development before 2020 to a blockbuster in 2021, Zhonghong Medical has achieved enterprise development under the epidemic dividend. Moments of light.
What needs to be paid attention to is, in the post-epidemic era, where will the future of medical protective consumables manufacturers go? How will Zhonghong Medical make its future layout according to the times? We will continue to pay attention to this.