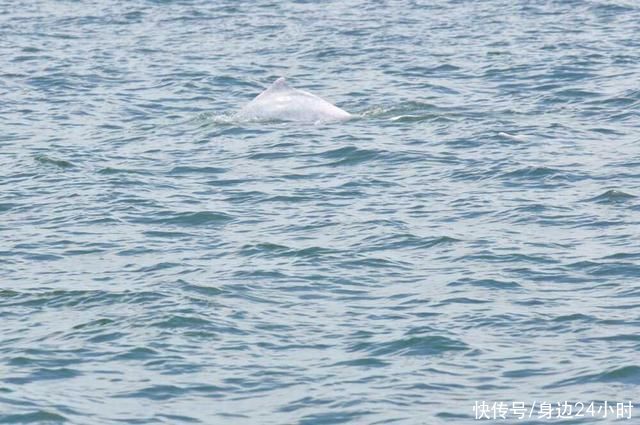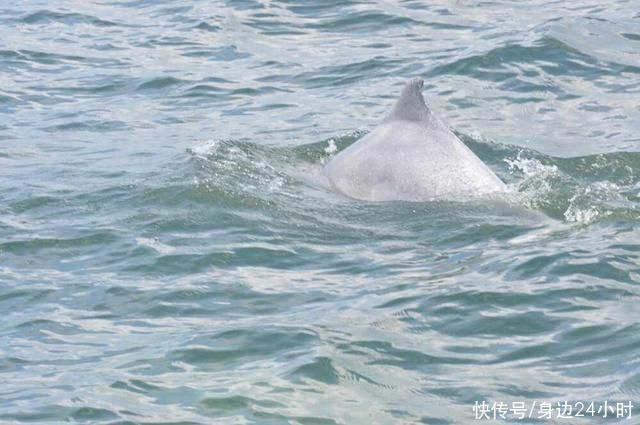 The Chinese white dolphin found near the No. 15 landmark in the core area.
In July 2022, an expert group from the Forest and Grassland Survey and Planning Institute of the State Forestry and Grassland Administration went to the dugong reserve to conduct an ecological survey. A group of about 15 Chinese white dolphins were found in the waters near the No. 15 landmark in the core area of ​​the Dugong Reserve. Most of the Chinese white dolphins in this group are young adults with spotted flowers, and a newborn cub about half a year old was also found.
The reserve has found 32 groups of Chinese white dolphins in the monitoring survey data of a total of 81 voyages in the past 4 years. About 151 times, 99 Chinese white dolphins were identified in the area. Compared with 2018-2019, the population of Chinese white dolphins in 2020-2021 has increased, and the proportion of juvenile dolphins has always been high. The age structure is reasonable, the population structure is healthy, and the development trend is positive. The core distribution area of ​​this group of Chinese white dolphins is located in the waters about 4 kilometers away from Yingluo Port in the reserve, belonging to the core area of ​​Guangxi, and is the core habitat of Chinese white dolphins.
Guangxi Mangrove Research Center experts accompanied the investigation.
[Source: Forestry Bureau of Guangxi Zhuang Autonomous Region]
p>
Disclaimer: This article is reproduced for the purpose of conveying more information. If the source is incorrectly marked or infringes your legal rights, please contact the author with the ownership certificate, we will correct or delete it in time, thank you. Email address: [email protected]