"This activity is really good. It's really convenient for us to come to the door to provide free clinics for the elderly." "For the elderly, antihypertensive drugs must be taken on time." In order to widely popularize health knowledge, promote healthy lifestyle, and improve Residents' health cognition level, recently, the Healthy China Chongqing Action Stone Pillar Promotion Committee, Shizhu County Health Commission, County Party Committee Editorial Office, Shijia Town People's Government, and County People's Hospital organized medical staff and volunteers to jointly carry out the "Medical Heart for the People and Health for the People". Theme party day free clinic activities.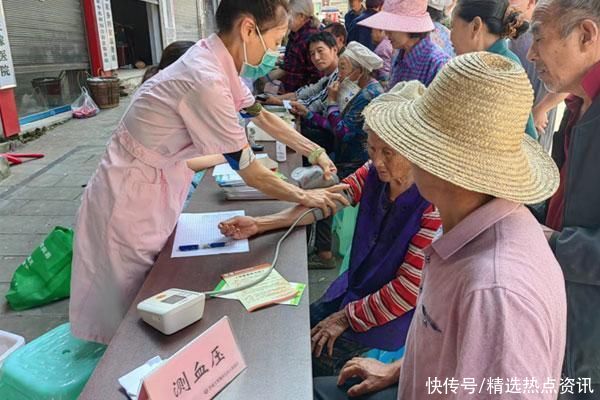 Event site. Photo courtesy of Shizhu County Health Commission
At the event site, medical staff and volunteers provided health consultation, blood sugar measurement, blood pressure measurement, distribution of health knowledge publicity materials and other services for the masses, and provided health care consultation and guidance for the masses And popular science propaganda and education, to send the knowledge of disease prevention and treatment, and the concept of health to the community. It is reported that a total of 78 people tested blood sugar, 97 people measured blood pressure, 69 people received health consultation, and distributed more than 300 health promotion materials.
"In the future, we will continue to carry out such activities, provide intimate medical consultation services, and explain relevant health care knowledge to the villagers in easy-to-understand languages, so that the villagers have a more comprehensive understanding of basic medical knowledge. To master the concept of healthy life, promote the concept of healthy life, and truly allow the villagers to enjoy considerate and thoughtful medical services without leaving the village." The person in charge of the event introduced. (Luo Junwei)