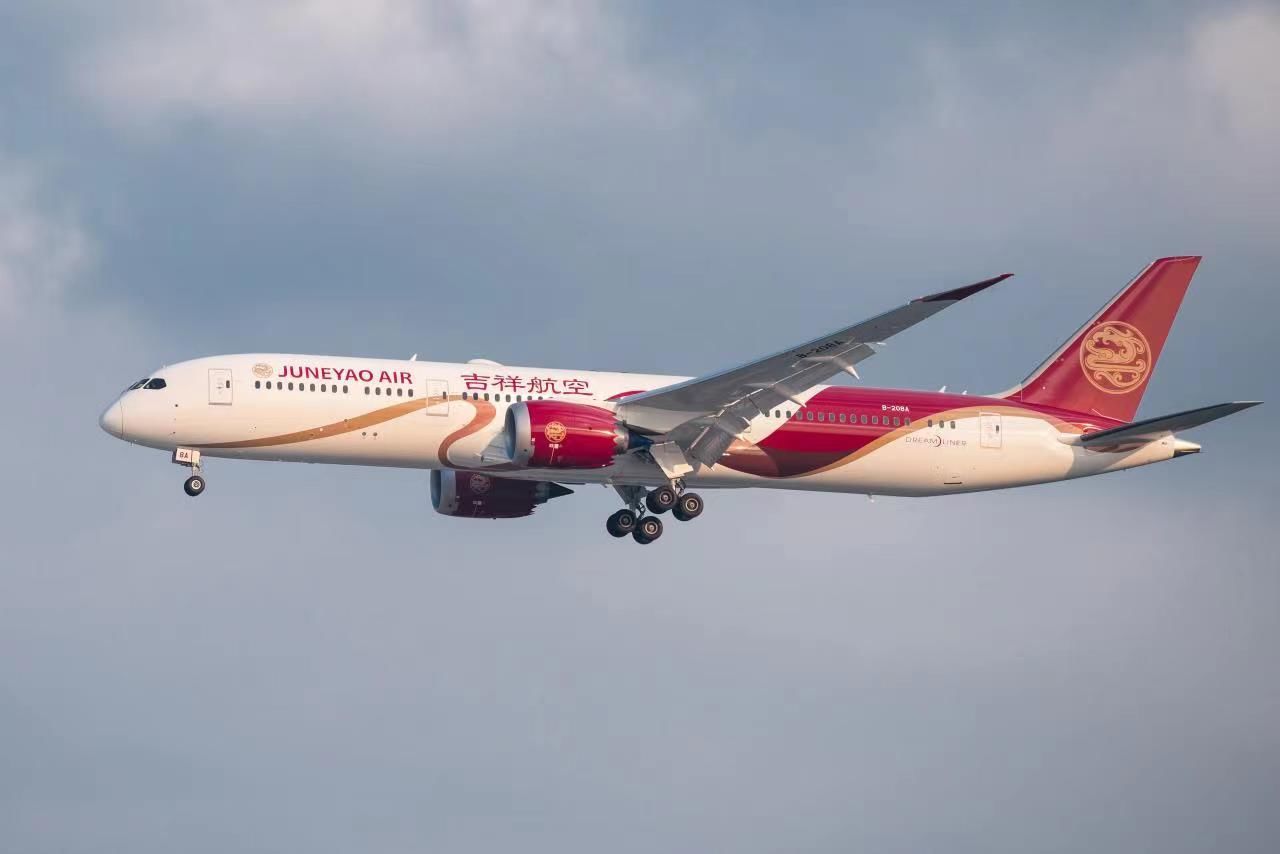 Juneyao Airlines announced that it will operate a daily direct flight from Shanghai Hongqiao to Urumqi with Boeing 787 luxury wide-body aircraft. This move will not only meet the travel and sightseeing needs of more tourists to Xinjiang, but will also further promote economic and trade exchanges between the east and the west, and help the economic cycle to be smooth and orderly.
"Considering the relatively hot market demand, we decided to deploy Boeing 787 luxury wide-body aircraft to fly the Shanghai Hongqiao-Urumqi route", said Tan Feng, Marketing Services Director of Juneyao Airlines. During the voyage, passengers can take advantage of the comfortable seats of the 787 to fully rest and experience the fantastic flight experience brought by various advanced equipment on the aircraft, so as to prepare for the subsequent trip to Xinjiang."
On the aircraft type "small" After the "big change", Juneyao Airlines is expected to provide nearly 5,000 seats on the Shanghai-Ukraine route every week, which is about double the capacity compared with the original narrow-body aircraft. At the same time, Juneyao Airlines' 787 aircraft are equipped with 29 full-flat luxury business class seats, as well as 295 ergonomic economy class seats with a front and rear spacing of up to 32 inches; supplemented by a large-screen entertainment system and The high-speed wireless Internet access service in the air will provide a more comfortable and comfortable ride experience for passengers entering and leaving Xinjiang.
At present, Juneyao Airlines operates one Shanghai Hongqiao-Urumqi flight every day, and Nanjing Lukou-Urumqi flight every Tuesday, Thursday and Saturday. Since its successful maiden flight from Shanghai Hongqiao to Urumqi in October 2010, Juneyao Airlines has successively opened direct flights from Shanghai Hongqiao, Nanjing Lukou and Xi'an Xianyang to Urumqi, with a total of nearly 10,000 flights and over 1.3 million passengers. , Transporting nearly 5,000 tons of goods, providing sufficient air capacity support for the economic and trade exchanges between Xinjiang and the mainland, especially for the continuous and in-depth promotion of the "Western Development" strategy.
Author: Zhang Xiaoming
Editor: Zhan Yue
Editor in charge: Zhu Yue
*Wenhui's exclusive manuscript, please indicate the source when reprinting.