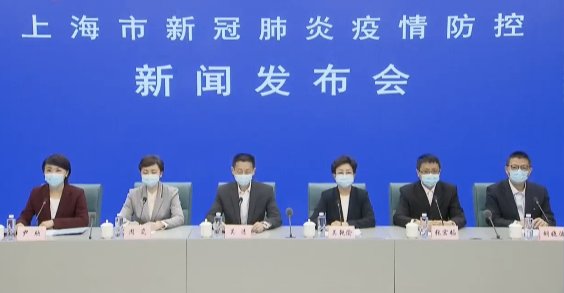 China Youth Daily client, Shanghai, April 19 (China Youth Daily, China Youth Daily reporter Wei Qimeng) The Shanghai Municipal Health and Health Commission reported this morning that 3,084 new local confirmed cases of new coronary pneumonia were added in the city yesterday (including no previous cases). There were 974 cases of symptomatic infection) and 17332 cases of asymptomatic infection. At the press conference on the prevention and control of the new coronary pneumonia epidemic in Shanghai this morning, Wu Ganyu, a first-level inspector of the Shanghai Municipal Health Commission, said that on April 18, there were 7 new deaths in Shanghai.
The seven dead cases ranged in age from 60 to 101 years old, and were complicated by serious underlying diseases such as coronary heart disease, diabetes, hypertension, sequelae of cerebral infarction, and cerebral hemorrhage. None of them were vaccinated against the coronavirus. The above-mentioned 7 cases deteriorated after admission, and died due to ineffective rescue. The direct cause of death was caused by the underlying disease.
Wu Qianyu said that yesterday, 1,211 local confirmed cases in the city were discharged from hospital, and 22,075 asymptomatic infected people were released from centralized isolation and medical observation, and they will return to their places of residence for health monitoring. "As you can see, 23,286 people have been discharged from the hospital today, which exceeds the number of new positive infections. More and more people have been discharged from the hospital. Please do a good job in picking up and returning home."
She introduced that the Municipal Health and Health Commission launched a popular science e-book "Citizens' New Crown Epidemic Prevention Knowledge Handbook" on the "Healthy Shanghai Action" popular science platform and media today, covering 100 issues of public concern, covering virus knowledge, personal protection, Key points of epidemic prevention such as vaccination and health management.