See you at 8 for news, a little more insight. I will meet you on time at 8 o'clock every morning and evening to look at the bigger world.
The novel coronavirus pneumonia epidemic is not over yet. In foreign countries, another unexplained hepatitis has appeared.
WHO data show that as of April 21, 169 children in at least 12 countries had been infected with this unexplained hepatitis, including European 11 countries in the region and 1 country in the Americas region. On April 26, the European Centre for Disease Control and Prevention released a higher estimate, with nearly 200 such cases worldwide.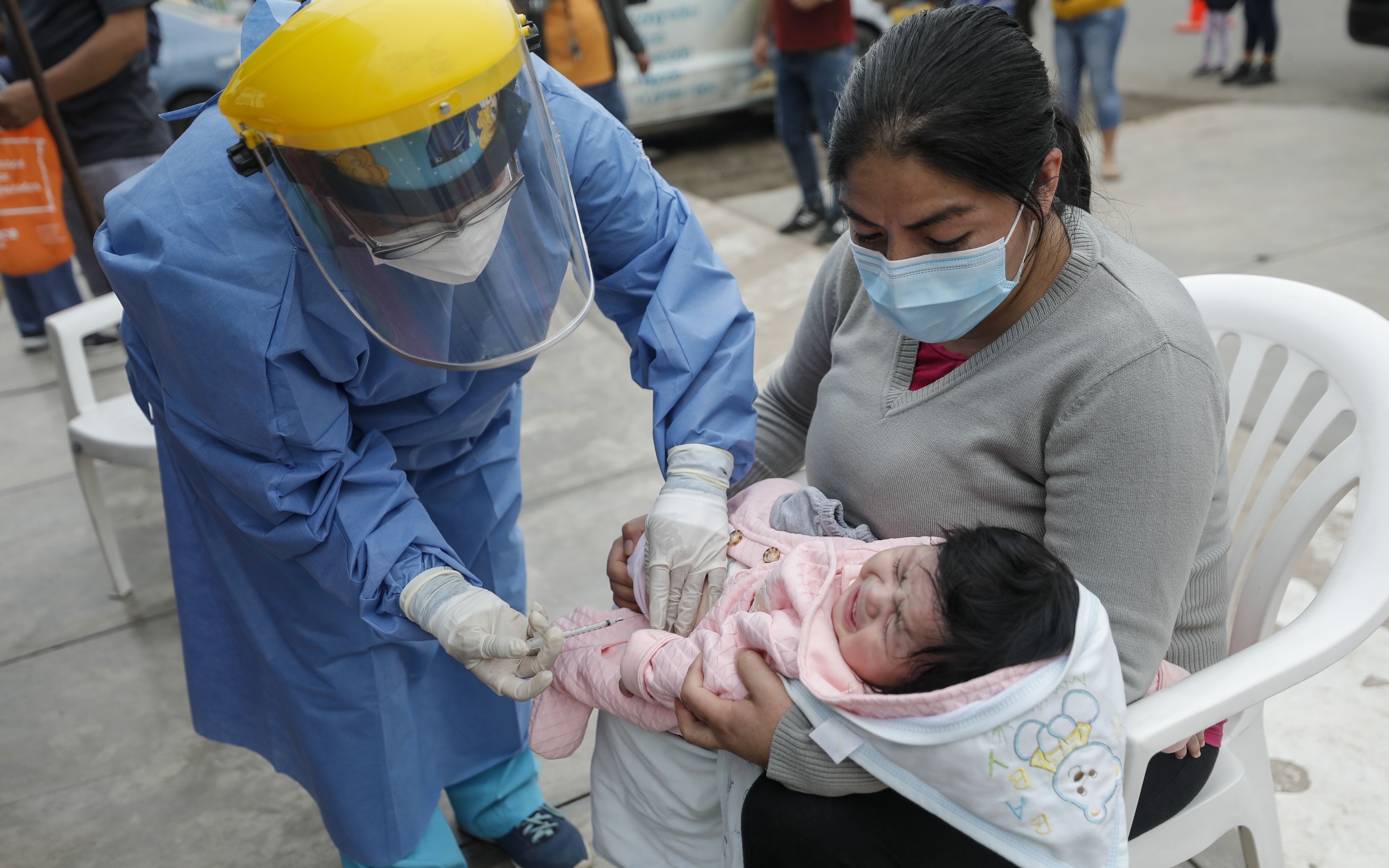 The notification pointed out , Unexplained hepatitis in patients between 1 month and 16 years of age, symptoms include markedly elevated liver enzymes with jaundice and sometimes gastrointestinal symptoms such as diarrhea, vomiting, and abdominal pain, most cases without fever symptom.
Children are usually healthy until they are diagnosed with unexplained hepatitis, but can become so ill that they require a liver transplant or even die. The WHO mentioned in its notification on the 23rd that among the cases with unknown hepatitis, 17 required liver transplantation and at least one died.
WHO says that while adenovirus is currently a hypothesis as an underlying cause, it does not fully explain the severity of the clinical situation. In addition, the hypothesis related to the side effects of the new crown vaccine is not currently supported because most of the affected children were not vaccinated because they were too young.
Currently, the etiology of these childhood hepatitis cases remains uncertain, and adenovirus infection is by far the most likely explanation.
Adenoviruses are a common group of viruses that spread from person to person, often causing a range of mild illnesses, including colds, vomiting and diarrhea.
WHO said in its latest notification of cases that adenovirus has been detected in at least 74 cases. Investigations in the UK showed that information from patient samples and surveillance systems pointed to adenovirus infection as an unidentified cause of hepatitis, with 77% of tested cases being positive for adenovirus. Read more >>>
---
The impact of the new crown epidemic has been greatly More, at a larger scale, affects agriculture and the economy, and at a smaller scale, also affects our own "vegetable basket".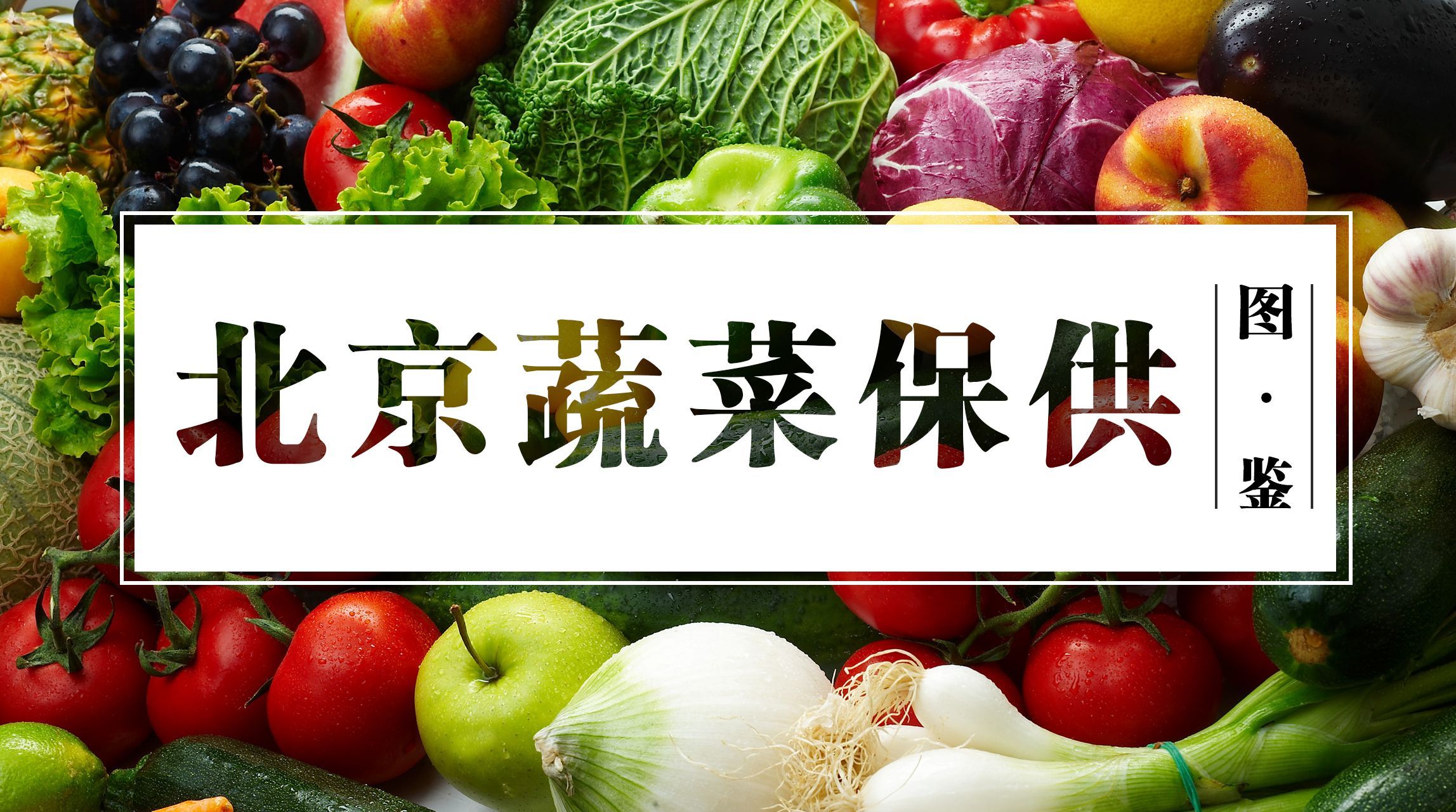 Recently, The "repeated" outbreak of COVID-19 in Beijing has caused citizens in some areas to "hoard vegetables", and the surge in orders in some areas has caused platform congestion. Various fresh supermarkets and online grocery shopping apps have greatly increased their stocking and transportation capacity to ensure the food baskets of Beijing citizens.
How much meat, eggs, milk and vegetables do Beijing consume every day? Do Beijing citizens really need to "stock up"? You may not know how convenient it is to be at home.
The reporter uses data to interpret for you, how fresh food e-commerce, 90,000 grass-roots convenience service outlets in Beijing, and 1.6 million community workers ensure the safety of 7,120 community villages
"The last mile", to ensure the supply of vegetables for residents' lives?Read more>>
---
< br/>
The emergence of this wave of epidemics in Beijing has made many places into closed control areas. Many colleagues around the editor have been isolated at home and sealed in the community. Listen to reporter Liu Ruiming's experience in the closed community: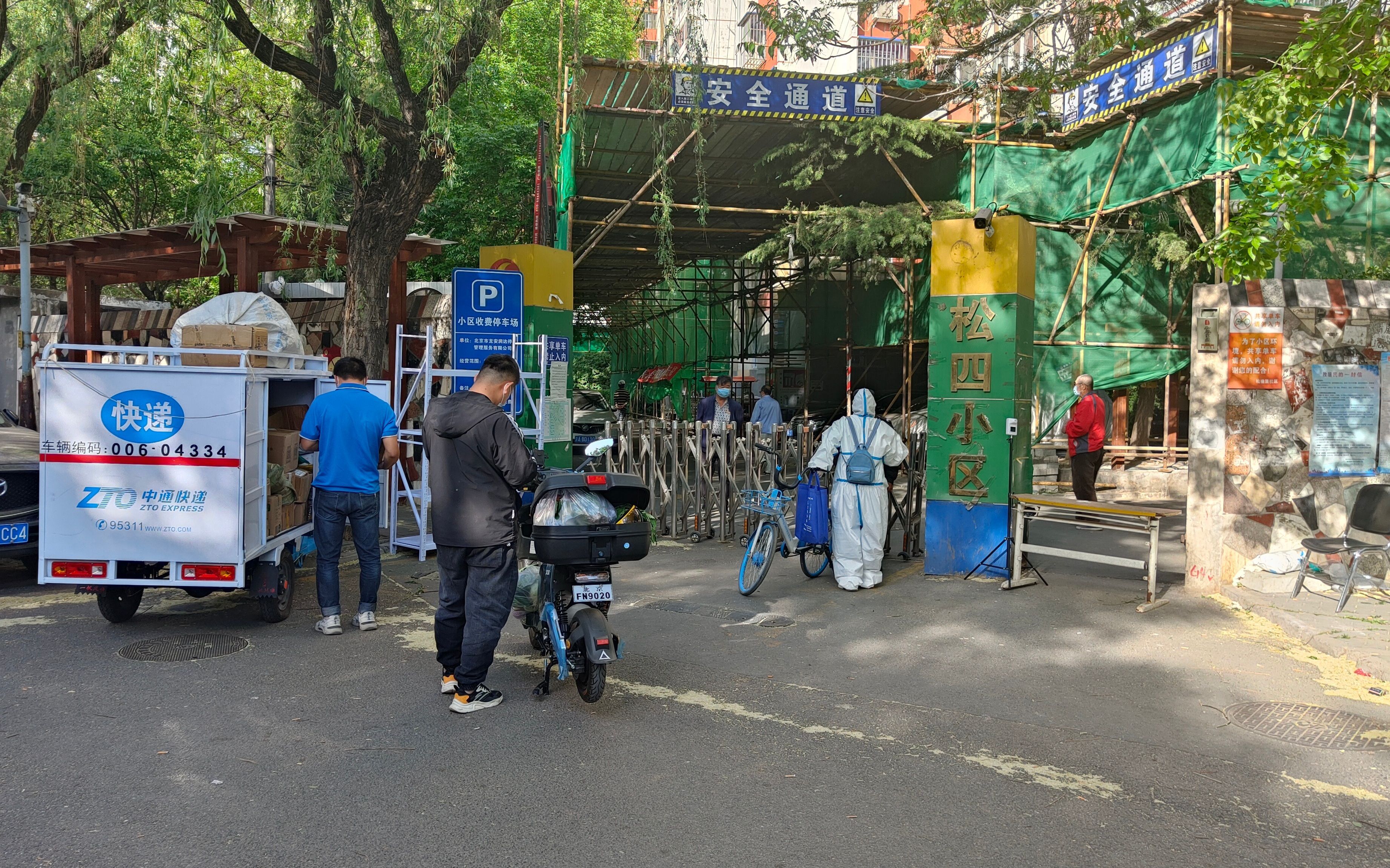 At 10:30 p.m. on April 22, I received a short message: You have recently visited Songyu Dongli and surrounding areas in Chaoyang District, and there is a risk of an epidemic. I was so nervous, it was hard to accept that the epidemic was so close to me. Unprepared, he came to the epicentre of the epidemic.
During this round of the epidemic, many people have been tested positive for nucleic acid in Beijing Huiwen Middle School Weeping Liu Branch, and this middle school is only 5 meters away from my home .
In my community, the two gates entering and leaving the community are restricted from entering and leaving. Residents need to go to the community gate to receive express delivery and takeaway. In addition, the daily life during the lockdown is not much different from the usual one. It is common to see residents wearing masks walking their dogs and walking downstairs, and young people running and skipping rope at night.
I was chatting downstairs with a 60-year-old man, she told me that she needed to buy medicine for diabetes, and the medicine at home was about to be used up It's over, and for this daily medication, the hospital can only prescribe a month's amount in advance.
After the community staff collects the drug purchase needs of the residents, the "peripheral group" will purchase drugs at the nearest hospital and pay the drug fee in advance. Now, the old man with diabetes has queued up at the community hospital to get his daily blood pressure medication.
When the volunteers were free, I chatted with them about the lockdown life. After chatting, I learned that the two volunteers at the scene were neighbors who lived in the same building as me. They saw a QR code of a "volunteer group" in the community group chat and signed up to be community volunteers.
One of the volunteers told me that they were just doing small things within their ability, "There are many elderly people in the community, and it is always good for young people to do more. ."
Yes, the virus can be contagious, but the spirit of people's willingness to give can also play a leading role in "human-to-human transmission". Although the community is still under lockdown, I believe it will be over soon. Read more>>
---
Beijing under the epidemic The "Chaoyang masses" put down the "melon" in their hands, became active in the front line of the fight against the epidemic, and contributed their own strength with practical actions.
They are lawyers, real estate agents, community workers, telephone operators… They are "chaoyang youth" who are active in various positions, and they are more important for epidemic prevention and control. 's living force.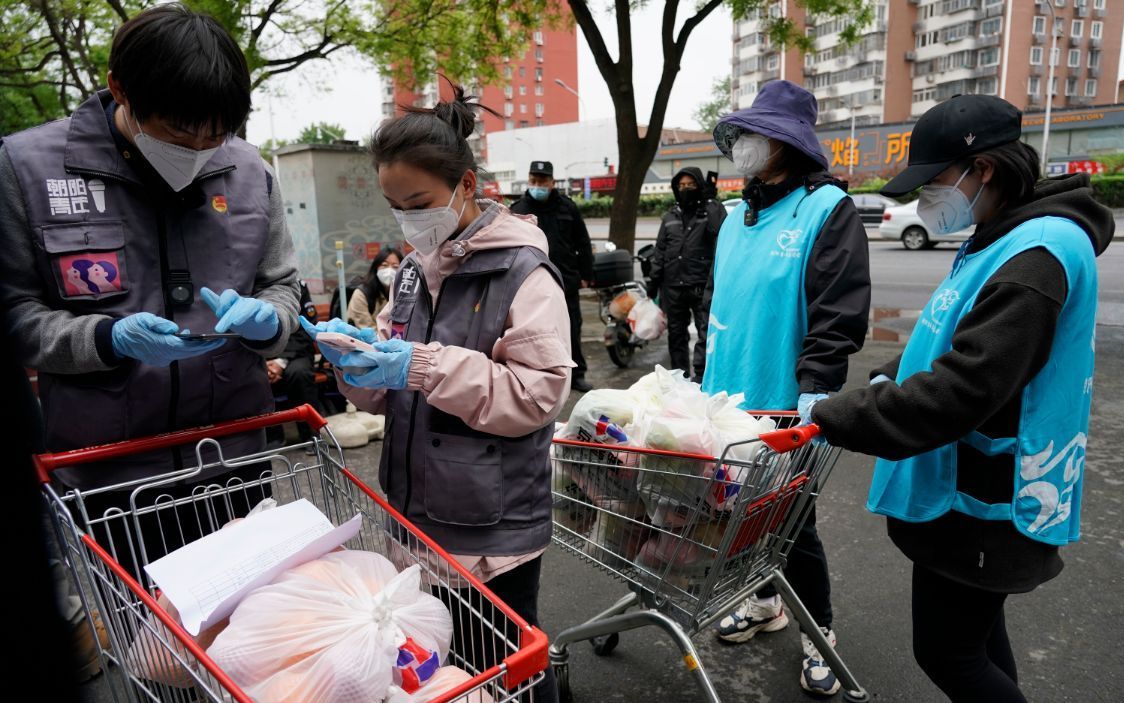 On the night of April 26, the Chaoyang Communist Youth League received a message that it needed to assemble a volunteer team in the shortest possible time, and deliver the goods to more than 40 residents of the controlled community the next day. "Heart-warming". The Chaoyang Communist Youth League immediately issued a volunteer call to all grassroots organizations.
At 9:00 on April 27th, the community youth gathering, Chaoyang Lawyers Association Youth League Committee, Ziru Youth League Committee and other organizations released this information to the youth and Communist Youth League members. It only took two hours to complete the formation of a material transportation support commando team of nearly 60 people.
< /p>
Around 12:30 on April 27th, volunteers gathered from all directions to Jingkelong (Jinsong Mall), they will complete the "pre-job" training in the supermarket, and receive warm heart packs for residents Delivery.
The "pre-job" training for the volunteers was held on the first floor of the supermarket. The reporter noticed that before the volunteers arrived, they had already been here for them Several large boxes of N95 masks and blue medical gloves were prepared. Seeing some volunteers wearing medical masks, the staff of the Chaoyang Communist Youth League quickly reminded: "Everyone should replace the masks with N95, wear gloves, and provide residents with When serving, everyone must protect themselves. "
At present, 6 youth volunteer commandos have been assembled, and they are active on the front lines of anti-epidemic such as nucleic acid testing, flow investigation and material distribution, etc. .Read more >>>
---
Spring ploughing in Jilin Province Concentrating on March to May, the sudden epidemic has had a huge impact on the preparation of farming. For this major grain-producing province, which ranks fifth in the country in terms of total grain output, maintaining spring ploughing is critical to the food security of Jilin Province and even the whole country. important.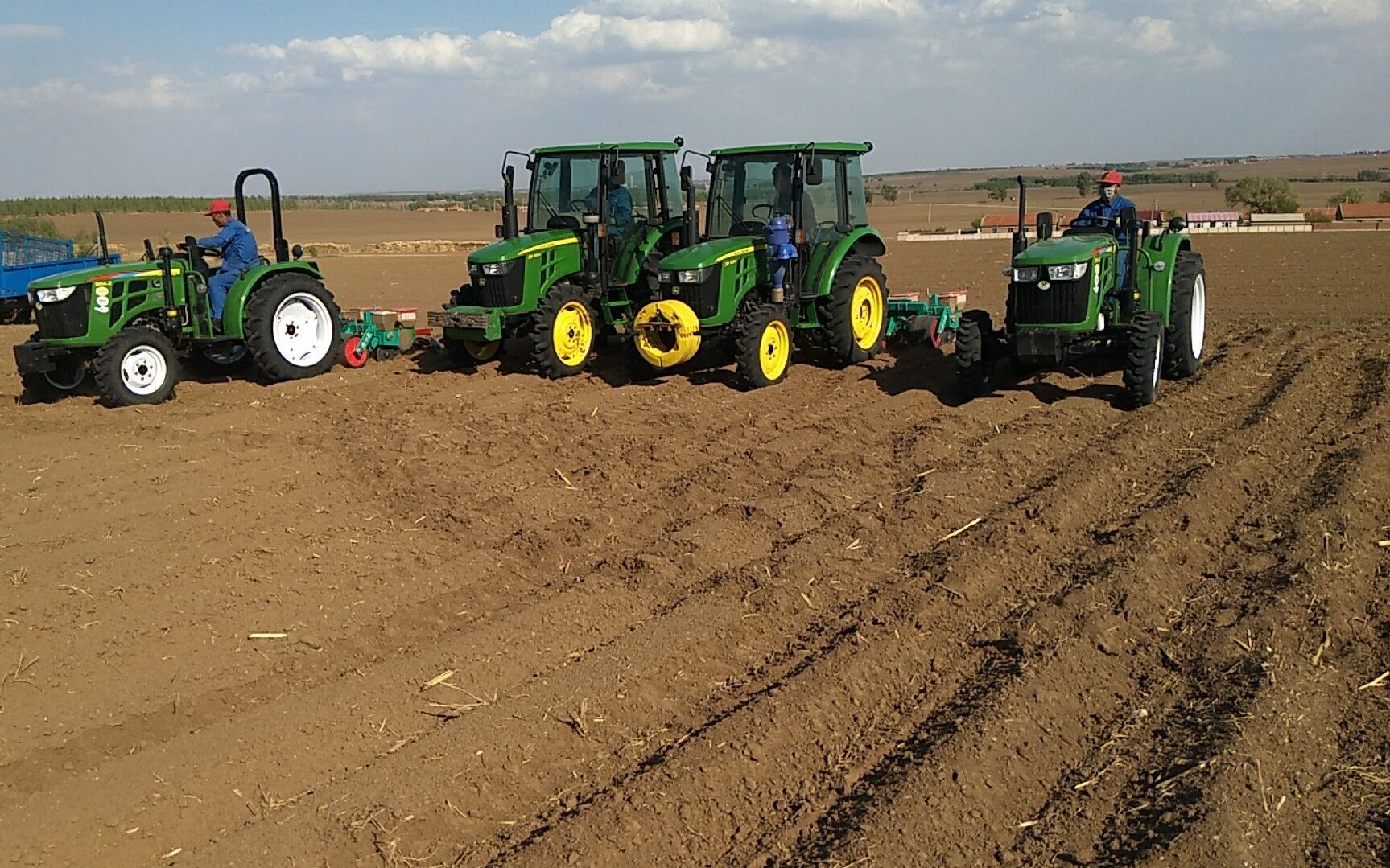 Let the farmers return to the land, and let the agricultural materials be transported into the countryside. Under the epidemic situation, the spring ploughing defense battle in Jilin is imminent.
The way home is only more than 50 kilometers. This year was particularly difficult. 58-year-old Sun Wei rode a bicycle for more than 5 hours, passed through 5 checkpoints set up due to the epidemic, and finally returned to his home in Yongji County, Jilin City from Changyi District, Jilin City. p>
"People make mistakes for a moment, and people make mistakes for a year. "Spring ploughing is something that cannot be missed no matter what. Sun Wei has never dared to go far as a part-time worker. Basically, he works with the decoration team in Jilin Province. He does all kinds of work and can't make much money. He always said something to the foreman: "I have to go home during the spring and autumn harvests. "
As early as February, Sun Wei had bought seeds and fertilizers and stocked up. As spring plowing was approaching, the most important thing was that people could go home.
Unable to wait for the community-coordinated return bus, Sun Wei chose a morning with good weather, filled a bottle of boiled water, and carried two eggs and a few hams Gut, set off on a bicycle.
"Is it because of the beautiful Nalati or the apricot flowers there that you can brew what you want? sweet. "The roar of the tractor could not cover Sun Wei's singing when he was plowing the land. Ridges and ditches were staggered, and the yellow soil was turned to the ground, replaced by a piece of fertile black soil, waiting for the seeds to be sown.
< br/>
For this old man who started farming in his 20s, he has "grown" closely with this land: there is land, just like a "migratory bird" with a way home , no matter how far you fly, you will always come back.Read more>>
---
On April 27, the National Standing Committee decided to strengthen the policy of stabilizing jobs and promoting employment to maintain stable employment and stable economic operation. According to the National Bureau of Statistics, China's flexible employment has reached 200 million. In 2022, China's The market size of flexible employment is estimated to be 1,066 billion yuan. With the increase in penetration rate, it is expected to reach 1.9 trillion yuan in 2025.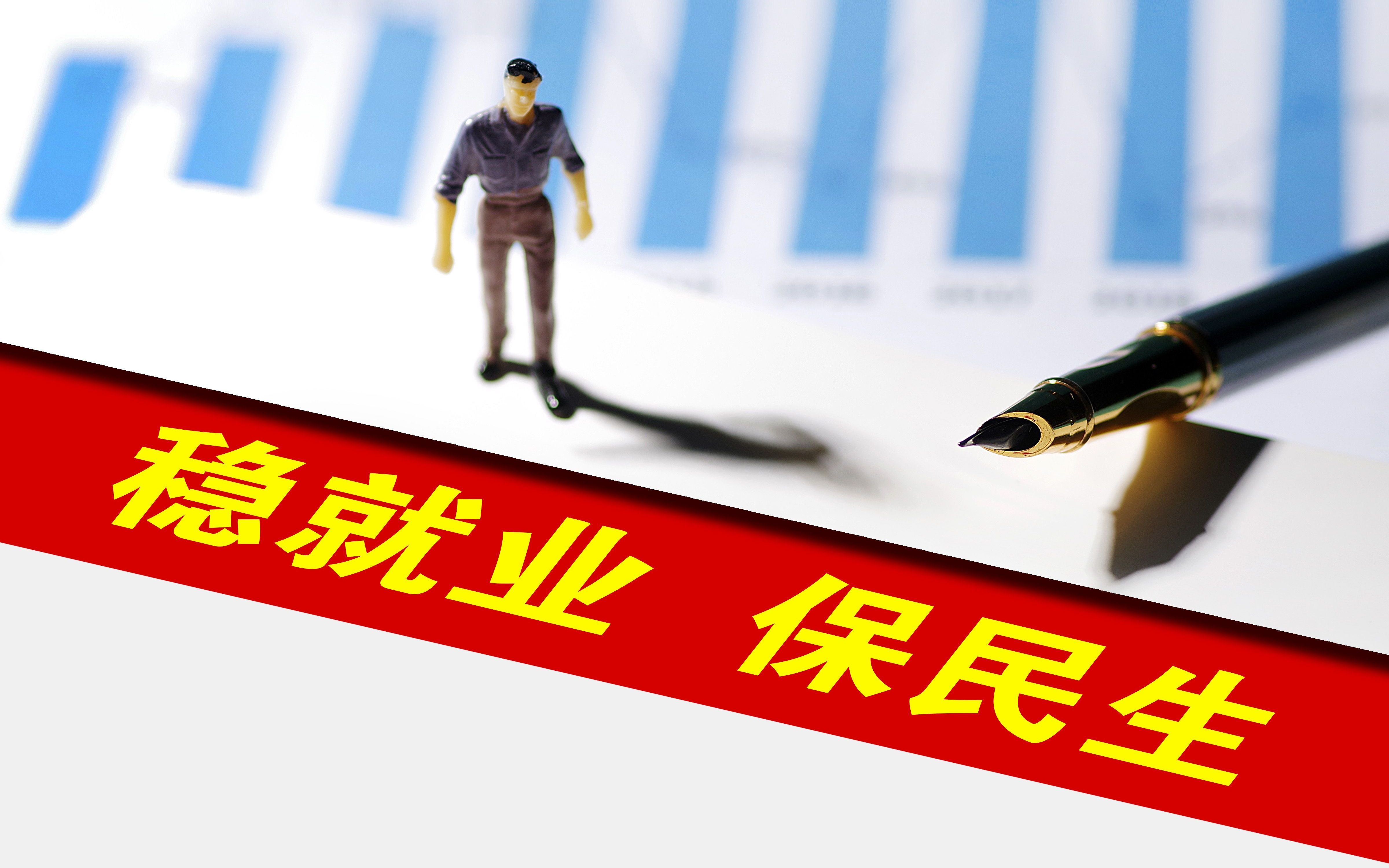 Flexible employment is an important supplement to the job market, flexible employment is also employment, and it is not dependent on waiting and sharing the job market for the government The positive actions of pressure are remarkable.
However, as more and more young people join the flexible employment group, social recognition and security will become more difficult to achieve. The problem is also highlighted.
Because of the traditional concept of employment, the society and parents have a low degree of recognition of flexible employment, and believe that flexible employment is synonymous with unemployment It is not a serious occupation, and it is not long-term and unstable, so it is inferior to others. Moreover, the social security is lagging behind, causing worries and restricting flexible employment.
Social "colored" "Glasses" downplayed flexible employment and cast a shadow on young people's flexible employment, while social security in some places failed to follow up, making young people doubtful about flexible employment and unable to move forward.
< p>
Actually, flexible employment is a new thing that needs to be cultivated and guided. To expand the flexible employment market, there should be social identity accumulation, and the social "colored glasses" should be removed.
p>
Extraordinary actions should be used in extraordinary times. As long as all localities and departments work hard to implement the flexible employment policy of this regular session and take responsibility, they will be able to stabilize employment, Make a difference in protecting people's livelihood and ensure the completion of employment throughout the year Target. Read the full text>>>
Editor Guo Zehua Liu Zhe proofreading Chen Diyan