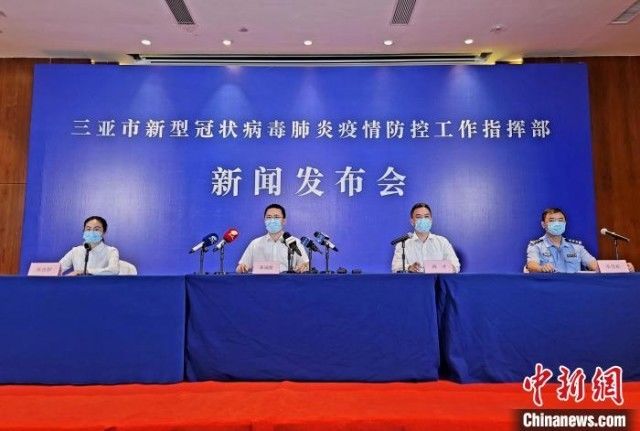 The scene of the press conference. Photo by Wang Xiaobin
China News Service, Sanya, August 6 (Reporter Wang Xiaobin) The sudden epidemic has caused some tourists to stay in Sanya. The reporter learned from the press conference held on the 6th that for tourists staying in the hotel, half-price renewal services will be provided from the 6th. After completing the 7-day risk investigation, tourists can leave the island after assessment.
About 32,000 people are currently stranded in hotels, Ji Duanrong, a member of the Sanya Municipal Government's party group and secretary-general, said at a press conference. For tourists staying in these hotels, starting from 6:00 on August 6, 2022, when Sanya implements temporary global static management, the hotel can provide stranded tourists with half-price renewing services.
Ji Duanrong said that according to the relevant requirements of the joint prevention and control mechanism of the State Council, after completing the 7-day risk investigation, the nucleic acid test on the 1st, 2nd, 3rd, 5th and 7th days of the 7 days is negative. outlying islands.
At present, Sanya has strengthened the 12345 hotline to serve tourists around the clock. In addition to voice calls, Sanya has also opened a multi-channel hotline service: SMS is to send demand information to the number 089888912345 by editing text, MMS is to send demand information to the number 18976312345 through picture MMS, the website is to log in to the official website of the 12345 government service hotline, click In the online acceptance section, after completing the self-reporting, WeChat pays attention to the Sanya 12345 WeChat public account, and clicks on the micro-service and micro-report to complete the self-reporting.