Medical care is a high-risk industry. Especially when patients receive anesthesia, surgery and other medical behaviors, even if medical staff operate according to standard procedures, accidents or emergencies may still lead to adverse consequences such as serious complications in a small number of patients.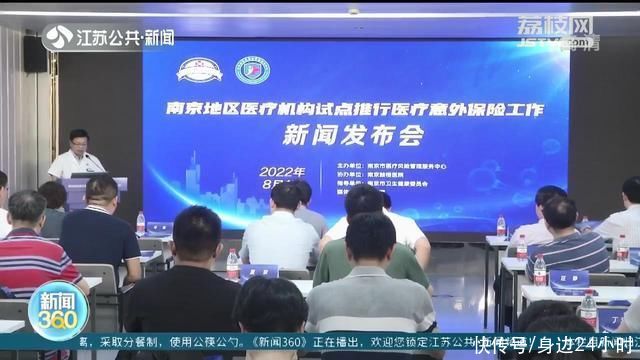 In order to prevent and reduce the damage caused by medical accidents to both doctors and patients, Nanjing area Medical accident insurance will be implemented on a pilot basis in medical institutions to further improve the medical risk sharing mechanism.
On the afternoon of August 1, the launching ceremony of the pilot implementation of medical accident insurance in medical institutions in Nanjing was held at Nanjing Drum Tower Hospital. Medical accident insurance is to provide protection and a compensation mechanism for patients who encounter some risks caused by non-human errors in the medical process. Such a medical risk sharing mechanism will more effectively protect the legitimate rights and interests of both doctors and patients.
Jiang Shihao, member of the General Party Branch of the Jiangsu Medical Association and director of the Management Office of the Jiangsu Medical Injury Appraisal Expert Database, said: "Preliminary statistics, medical accidents The probability of occurrence is 1/300. The construction of the medical accident insurance system is conducive to alleviating the problem of payment of medical expenses in the event of an accident, and can also play a certain role in compensating patients. The second benefit is that through the development of medical care Accident insurance, I think, can make the whole society more aware of medical risks, strengthen the communication between our medical institutions and patients, and greatly reduce the degree of confrontation between doctors and patients."
< /p>
The first batch of medical institutions in Nanjing to implement medical accident insurance on a pilot basis, including four hospitals including Nanjing Drum Tower Hospital, Nanjing First Hospital, Nanjing Children's Hospital and the Second Affiliated Hospital of Nanjing Medical University. Next, it will be gradually implemented in secondary and tertiary medical institutions in Nanjing, focusing on departments with high technical requirements and high medical risks.
Qian Lei, deputy medical director of Nanjing Drum Tower Hospital, said: "We will inform you when you are hospitalized. Especially in the preoperative conversation. At that time, our hospital once again informed us that there is such a medical accident insurance. Patients can go to the service point set up in our hall for specific consultation. Buy."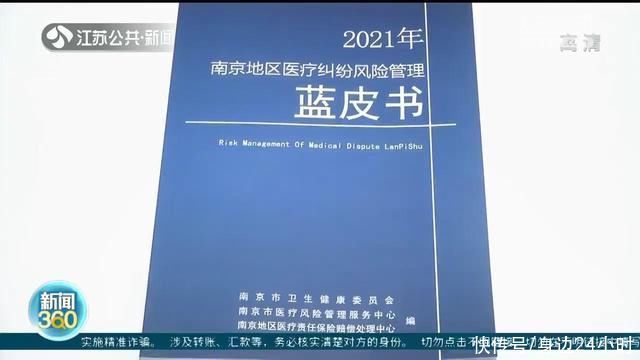 [Preventing Medical Safety Risks Nanjing Releases Risk Management Blue Book]
The launching ceremony also released the "2021 Blue Book on Medical Dispute Risk Management in Nanjing". The "Blue Book" collects and sorts out the materials of some medical dispute cases in Nanjing last year, summarizes it from multiple dimensions such as the department where the dispute occurred, time, damage consequences, fault classification and responsibility, and puts forward suggestions for medical safety risk prevention.
Source: Jiangsu Radio and Television Station · Rong Media News Center
[Source: 937 Jiangsu News Broadcasting]
Disclaimer: This article is reproduced for the purpose of conveying more information. If the source is incorrectly marked or infringes your legal rights, please contact the author with the ownership certificate, we will correct or delete it in time, thank you. Email address: [email protected]