Recently
Some citizens received a
SMS starting with [12333]
requires online supplementary recording to activate the medical insurance card
this Is it true or false?
In this regard, the National Medical Security Administration
solemnly declares on its official website
No such notifications sent as SMS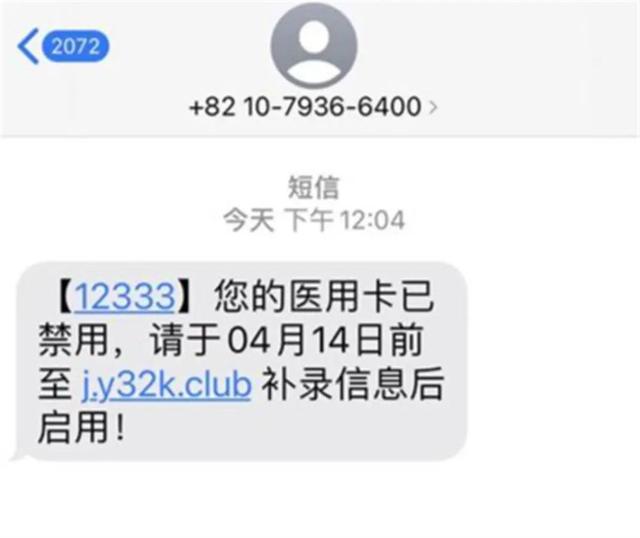 Scam website to be fake
Identification required
"[12333] Your medical card has been disabled, please enter before April 14th to j. y32K.club will be activated after supplementary recording information!"
At 12:04 on April 13, Mr. Zheng, a citizen of Wuhan, received such a text message. Then, he followed the prompt and clicked on the link in the text message, and a notification popped up immediately. The content of the notice is "Due to the upgrade of the national electronic medical insurance system, the majority of users are requested to apply for the new version of the electronic medical insurance in time. For users who do not receive the new electronic medical insurance in time, the old version of the medical insurance will be discontinued. Please forgive me for the inconvenience caused! Apply immediately".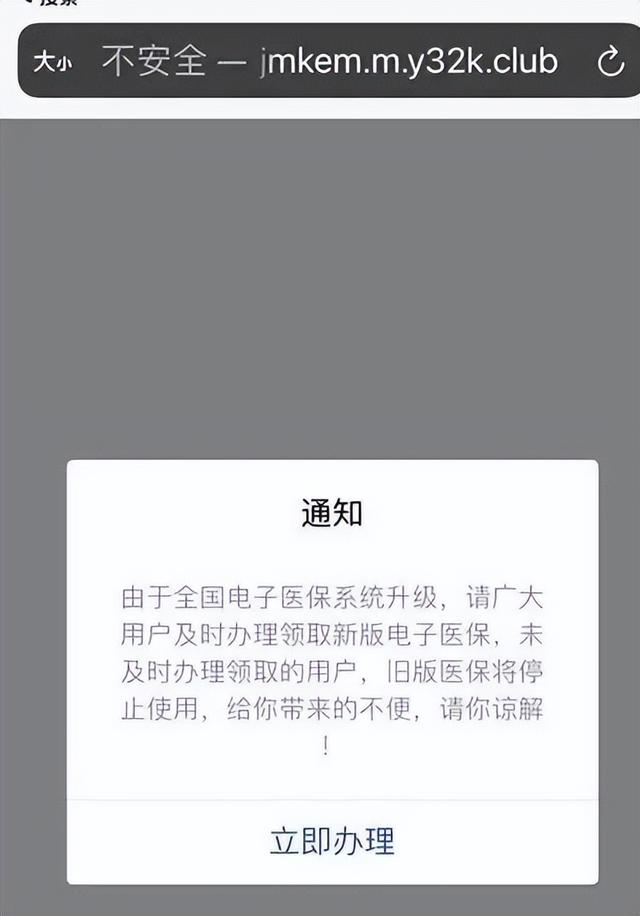 After clicking "Apply Now", it will jump to a website with the words "National Medical Security Administration", requiring users to verify their identity, and need to enter their identity name, ID number and other information.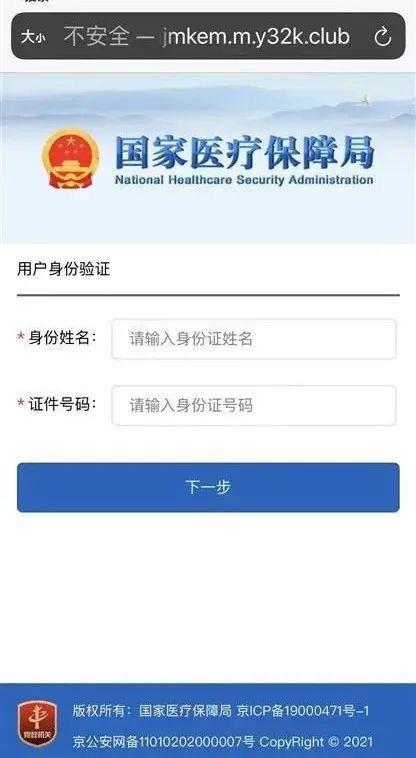 Mr. Zheng said that because the text message was sent from a number "+8210-7936-6400", he seriously suspected that he had encountered "telecom fraud".
National Health Insurance Administration:
No such notices were sent in the form of text messages
The reporter logged on to the official website of the National Medical Security Administration and saw that the bureau had issued a solemn statement in the form of a pop-up window on its homepage : "Recently, some people reported that they received SMS notifications and asked to upgrade their medical insurance-related accounts. I hereby solemnly declare that our bureau has not sent such notices in the form of text messages. The end of the official website of our bureau is marked with nhsa.gov.cn. All other addresses are fake."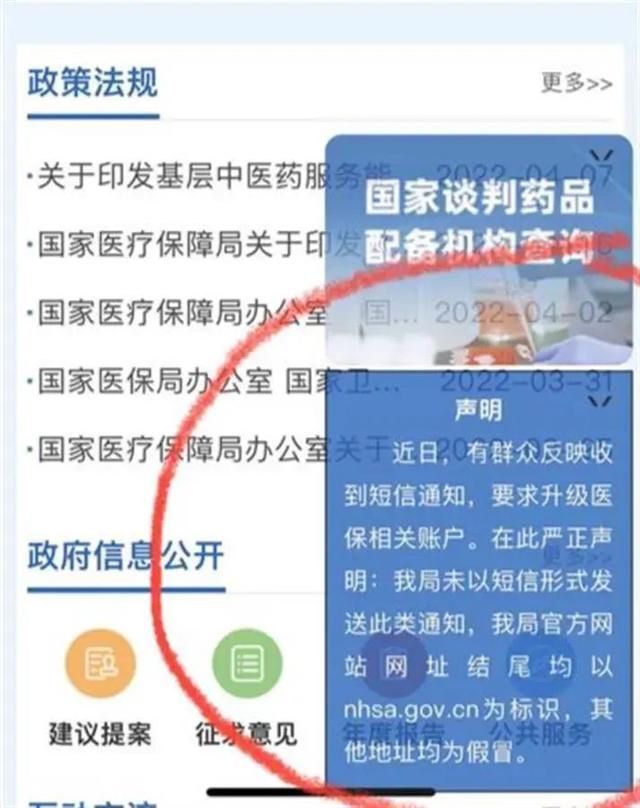 On the morning of April 16th, the reporter went to a designated medical insurance pharmacy in Shizishan Street, Hongshan District. After using the medical insurance card to buy some medicines, the mobile phone did not receive it. Similar to SMS. The pharmacy staff said, "Such short messages are sent randomly. Currently only the first-generation medical insurance card cannot be used, and the second- and third-generation medical insurance cards can be used for normal consumption."
A mother-in-law who was buying medicine told reporters that she had received such text messages several times before. To this end, she also went to the Municipal Social Security Bureau for consultation. The staff told her that it was fake, so don't believe it.
Why are "Telecom Fraud" text messages repeatedly banned?
Why are the "Telecom Fraud" text messages repeatedly banned? The relevant person in charge of Hubei Mobile Company said that this type of information was changed by the number-changing software, and some were replaced by polyphonic, homophonic, and typos. In this way, the system could not identify and intercept. In recent years, with the country's intensified crackdown on telecommunication network fraud, the number of such frauds has been greatly reduced, but the channels for online sales of number-changing software have not completely disappeared, but have become more hidden. If citizens receive such information, they can block it by joining a blacklist.
At the same time, he reminded that if citizens receive a phone call or text message from a stranger asking for identification information, transfer or remittance, they must verify it through formal channels, and do not believe it. can be reported to the police.