News from the Beijing News (Reporter Cao Jingrui) On August 8, a reporter from the Beijing News learned from Pinggu District that one of Beijing's most popular nightclubs, "PH Group", a sports social club, and a fashion event platform "90 Cool Play" settled in Pinggu Ring Jinhai Lake Campground. On the past Saturday, the "Jinhai Lake Weekend Music High Field" held by the camp received more than 350 tourists, with an overall income of more than 300,000 yuan. The new camping format has exploded the new economy of Pinggu.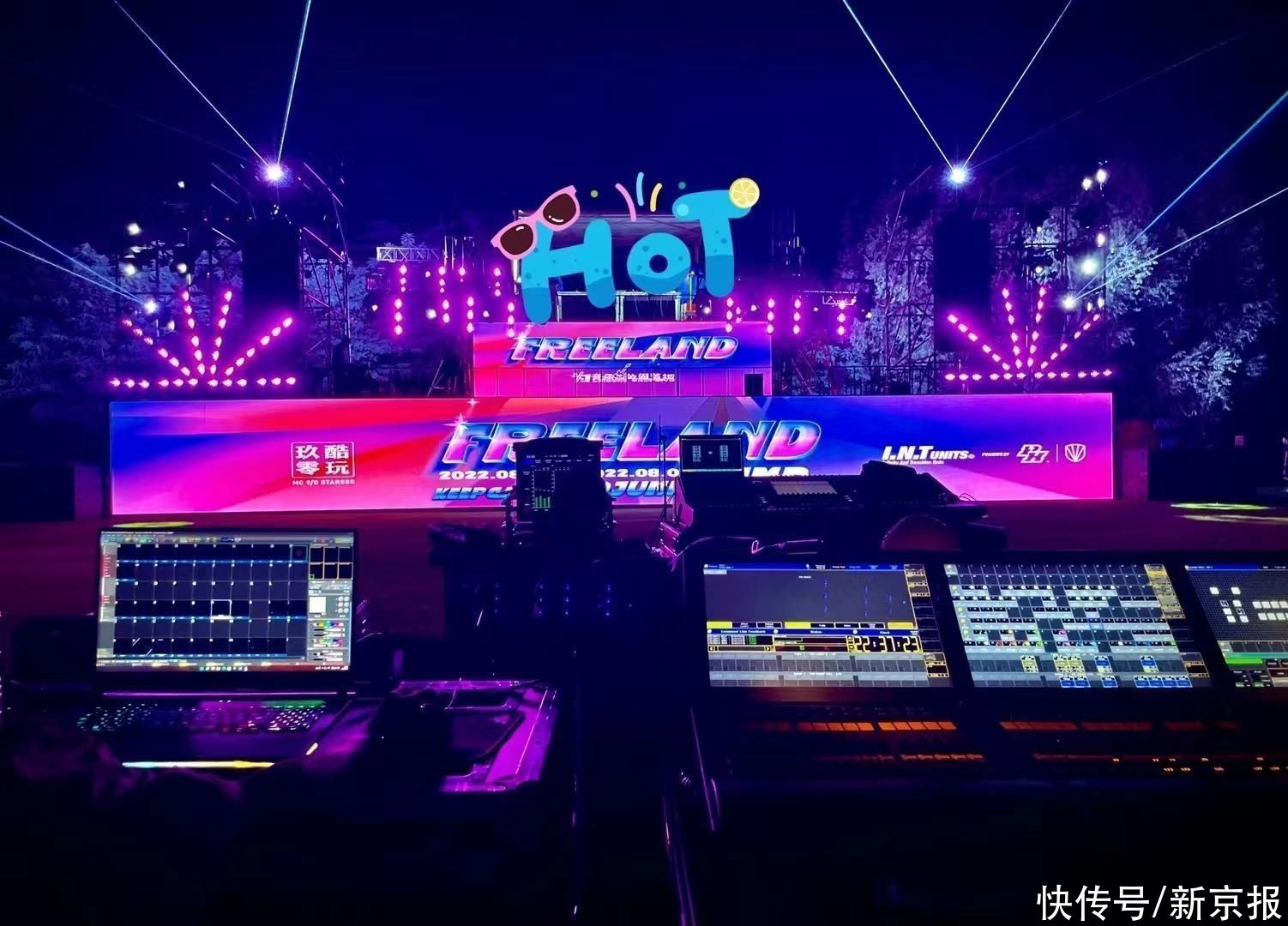 August 6, the "Jinhai Lake Weekend Music High Field" was held at the Jinhai Lake Campground in Pinggu. Photo courtesy of the interviewee
The Jinhaihu Campground located in Jinhaihu Town, Pinggu District has become a gathering place for various fashion activities. The transformation has made Jinhai Lake gradually become a destination of targeted and precise fashion and leisure life for Beijing citizens. On August 6, Jinhai Lake Weekend Music High Field – "For Music" leisure camp, gathered a lot of Beijing music players and fashion consumer groups. The reporter learned that through 4 months of music activities, the light show of Sanlitun Bar, dance music, Fujia white bar market, surfing water gun battle, Frisbee competition and other all-factor business formats have been moved to 10 large-scale campsites around Jinhai Lake. , Jinhaihu Camp became "Beijing's New Sanlitun on the Grassland".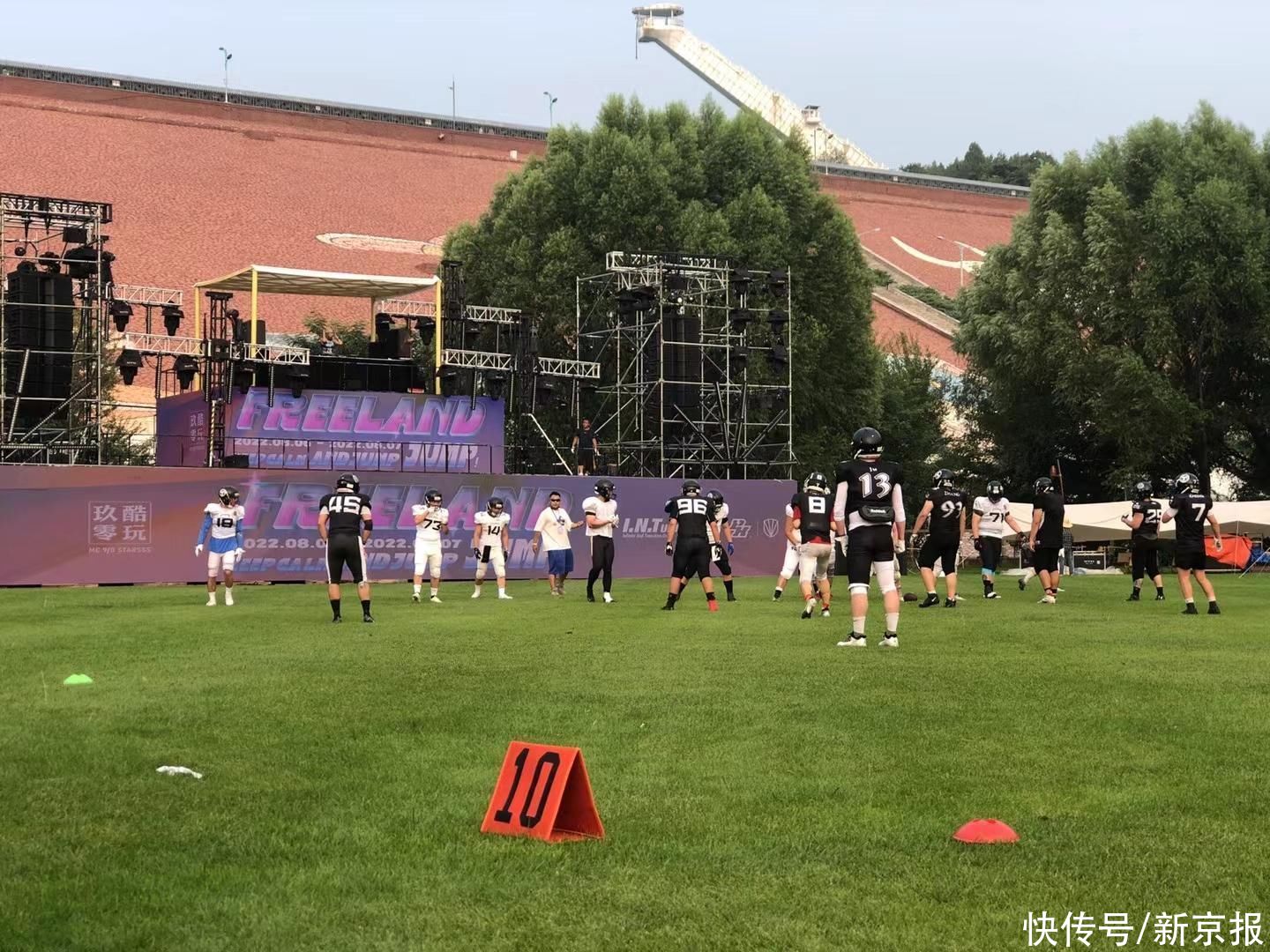 Pinggu Jinhai Lake Camp, people are playing rugby. Photo courtesy of the interviewee
The characteristics of weekend tourism have changed into a normal consumption place for citizens' leisure life, and the traditional camping canopy has been transformed into a nightclub booth… Since the beginning of this year, 10 large-scale campsites around Jinhai Lake have been used for tourism New business formats are competing to appear, and Jinhai Lake Town, where it is located, has gradually formed a high fashion Jinhai Lake camping and leisure atmosphere with its own style and characteristics. The weekend "Barn Concert" and "Country Salon" of Jinhai Lake Xiaoxi Valley Camp become children's playgrounds, the weekend "Camping Festival and Camping Market" of Bibo Island Camp has become a shopping and consumption market for tourists, and the "No. 7 Wilderness Camp" weekend " The "Big White Night" and "Hot Air Balloon Night" have become a space for tourists to relax and heal, and the "Sunset Bay" camp weekend "Wild Afterglow" activity has become a special venue for the Jinhai Lake "Xiaguang Entering the Tower" brand tourism activity.
New fashion leads the new economy to become an effective path for the transformation and upgrading of Jinhai Lake's tourism industry. Jinhai Lake will also continue to lead and deepen new tourism formats, cultivate new economy, and continuously gather elements of Beijing's urban fashion and leisure life. The lakes, mountains and rivers are fully integrated with the leisure lifestyle of citizens to create a "smoke-free leisure factory".
Editor Tang Zheng
Proofreading Liu Baoqing