On April 28th, the People's Health Insurance Company of China (hereinafter referred to as PICC Health) and Peking Union Medical College jointly launched the project of "Research on the Health Management of Pulmonary Nodules Based on Commercial Insurance", and held a conference on pulmonary nodules. Online seminars on the subject, and simultaneously launched the exclusive protection "Xin e Insurance Medical Insurance" (pulmonary nodule version) for the pulmonary nodule population of "disease course management + insurance protection", to achieve "insurance of healthy people" to "insured people's health" change.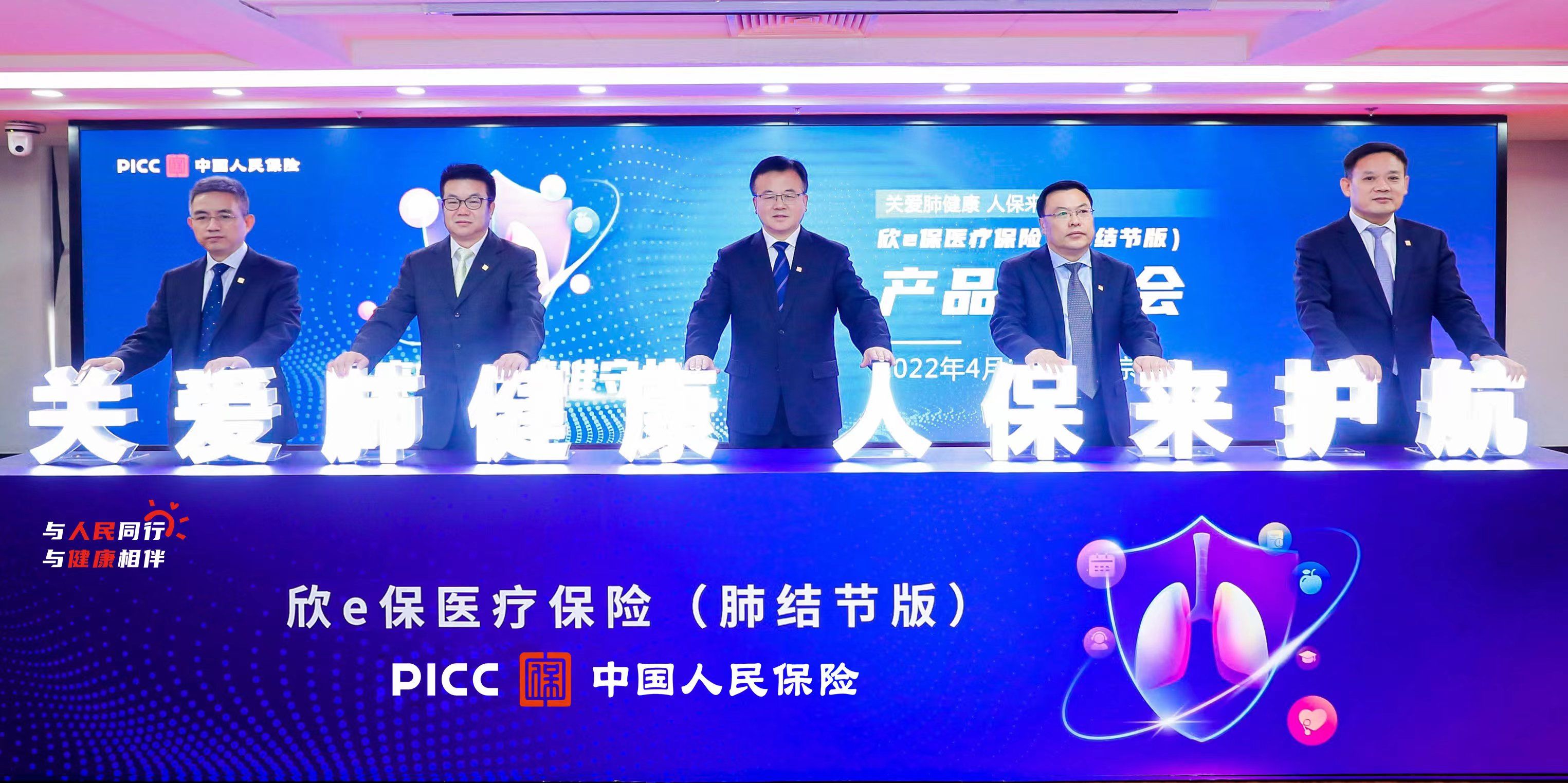 The conference site. (Photo courtesy of the interviewee)
Shao Liduo, the chief executive of PICC Health, said that the change from simple claims settlement to "payment + service" indicates that the company is gaining insight into market trends and focusing on the people. New breakthroughs have been made in the needs of a better life and accelerated innovation and reform, and a new level has been reached in actively responding to the China Banking and Insurance Regulatory Commission to increase the supply of life insurance and continuously upgrade and improve the Internet product system.
The symposium focused on cutting-edge topics such as the important role of chronic disease management, including tumors, in achieving the 2035 Healthy China Goals, the relationship between pulmonary nodules and lung cancer, and the course management of pulmonary nodules. It is understood that under the current background of disease prevention and control, with the enhancement of people's health awareness and the advancement of CT examination technology, the number of pulmonary nodules found in physical examinations is increasing. At present, people who have suffered from pulmonary nodules have purchased a variety of insurances, which are easy to be excluded from coverage or even denied coverage, resulting in some people suffering from pulmonary nodules lacking corresponding commercial insurance coverage.
In response to the current market situation, PICC Health launched "Xin e Insurance Medical Insurance" (pulmonary nodule version), which is aimed at people who have suffered from pulmonary nodules, as long as they meet the health notice and the diameter of the pulmonary nodules is less than If the number is equal to 6mm and the number is less than or equal to 3, the corresponding CT report of pulmonary nodules can be submitted online. After the underwriting is approved, the insurance can be applied, and the pulmonary nodules that have been suffered will no longer be regarded as pre-existing diseases after the insurance is underwritten. People between the ages of 20 and 50 can be insured. The annual premium is as low as 659 yuan, and they can enjoy insurance services with a maximum insurance amount of 2 million and a 100% payout ratio. There are no accidents or diseases. Outpatient and emergency hospitalization can be reimbursed, including inpatient medical expenses. Insurance, special outpatient medical expenses insurance, outpatient surgery medical expenses insurance, outpatient and emergency medical expenses insurance before and after hospitalization.
In addition, the insurance deeply integrates disease course management with product guarantees, and provides customized chronic disease management – pulmonary nodule disease course management services for patients with pulmonary nodules. In addition to medical insurance coverage, the company provides "4+1" health intervention services, equipped with medical consultants, health managers, nutritionists, and psychological consultants to carry out customized lung health intervention management.
It is reported that with the help of emerging technologies, PICC Health improves service quality and service connotation, and realizes changes in company quality, efficiency, and power. The core business system of the Internet Insurance Cloud adopts a financial-level distributed transaction architecture in the insurance industry. System, the ability to issue orders has increased from 0.2 orders per second to 1,000 orders per second; independently developed an Internet insurance operation service system, using big data, artificial intelligence, blockchain and other technologies to integrate customer services, claims services, and health management services. Process; through years of service accumulation of Internet health insurance products, 7*24 hours of uninterrupted service is achieved, the fastest claim settlement time is only 1.32 hours, and the average medical insurance claim settlement time is 1.37 days.
"We will always adhere to the business philosophy of serving the overall situation, innovation and reform, technology leadership, customer first, value first, and professionalism. 50 million customers, through the combination of production, education and research, provide the industry with "gold standard" service solutions for chronic disease management such as pulmonary nodules, realize the deep integration of insurance and health management services, and achieve precise protection for differentiated groups. The research results benefit the wider people. This is also the responsibility of PICC." Shao Liduo said.