On the 25th local time, the Paris Olympic Organizing Committee announced some ticket information for the Paris Olympic Games.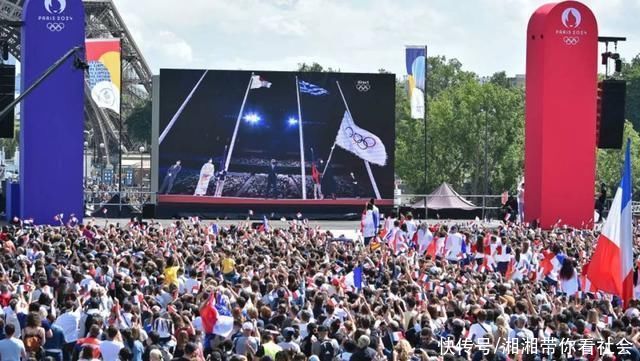 According to the plan of the organizing committee, there will be more than 1 million tickets The price of the tickets is 24 euros per ticket, and nearly 50% of the tickets reserved for the public do not exceed 50 euros per ticket. Nearly 1/3 of the medal race tickets reserved for the public will not exceed 100 euros per ticket.
Except for the opening and closing ceremonies, tickets for all competitions will range from 24 euros per ticket to 950 euros per ticket, while The top tier, €950, made up less than 0.5% of the total.
The organizing committee said that in order to make more people affordable for Olympic tickets, the organizing committee has formulated an Olympic package. For example, spectators can order a ticket package for a total of 3 games of track and field, handball, and rugby with a starting price of 72 euros; or a combination ticket package for 3 games of competitive gymnastics, judo, and water polo; or 2 sailing games plus 1 soccer game Packages for competitions; or packages for golf, equestrian, mountain bike competitions, etc. The organizing committee hopes to get half of the ticket revenue through 15% of the high-priced tickets, so as to provide more low-priced tickets.
It is reported that the complete official ticketing system will be officially launched in December this year.
Sichuan Watch (Source: People's Daily Client Sports Channel)
[Source: Sichuan Observation]
Disclaimer: This article is reproduced for the purpose of conveying more information. If the source is incorrectly marked or infringes your legal rights, please contact the author with the ownership certificate, we will correct or delete it in time, thank you. Email address: [email protected]