Recently, the Ouhai District Olympic Sports Center, which is currently under construction, has tested the lights for the "one field and two halls" and staged a wonderful light show. The colorful night view of the central area of ​​Ouhai adds a strong light and shadow.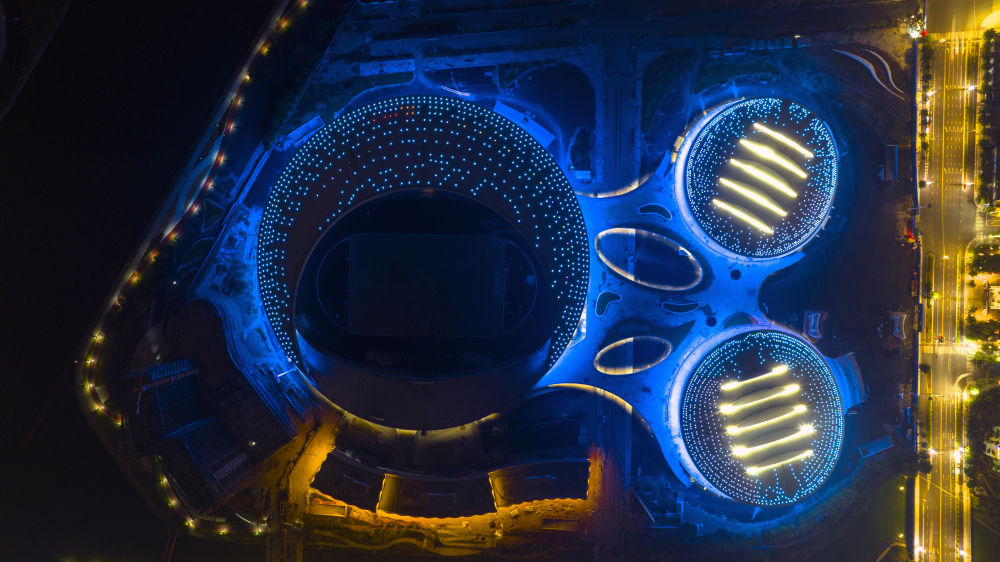 Under the night, the Ouhai District Olympic Sports Center's "one field and two halls" are energetic, fashionable and modern. Viewed from a high altitude, the lights of the venue are like the stars holding the moon, constantly changing colors, making the colorful buildings more lively. The main stadium is shaped like a crescent moon, and the lights are dotted on the metal roof like stars. Gymnasiums and swimming pools are dazzling and eye-catching like "Kongming lanterns" rising by the lakeside of Wenzhou Dragon Boat Sports Center.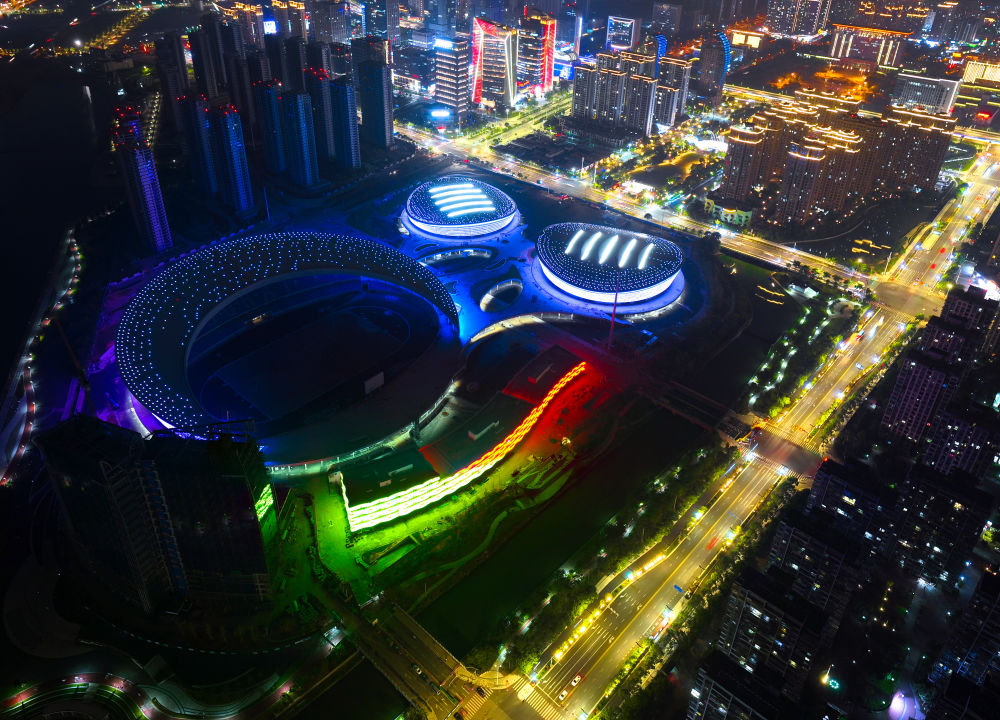 It is reported that the planning and positioning of the Olympic Sports Center in Ouhai District has changed from the traditional sports venues to the competition-centric one. With serving the public as the core, it will become a large-scale comprehensive sports park with openness and beautiful environment after completion, and become an excellent place for citizens to enjoy leisure, entertainment, fitness and consumption. The project is currently in the final stage and is expected to be completed and accepted in August.
Reporter: Wang Bin