After this round of epidemic, Shanghai Jintuo Technology Co., Ltd. located in Xinbang Town, Songjiang received the production of anti-epidemic materials task. Over the past few days, the company has overcome the inconvenience caused by the sealing and control management, and has gone all out to deliver materials on time and in quantity.
Jintuo Technology President Zhang Dong introduced that after receiving the After the notification, the company actively communicated with the town government to apply for closed-loop production in the factory area. "The town government gave the approval immediately, opened a green channel for logistics and transportation for us, agreed to carry out closed-loop production under the premise of good epidemic prevention and control, and sent us living materials." Zhang Dong said.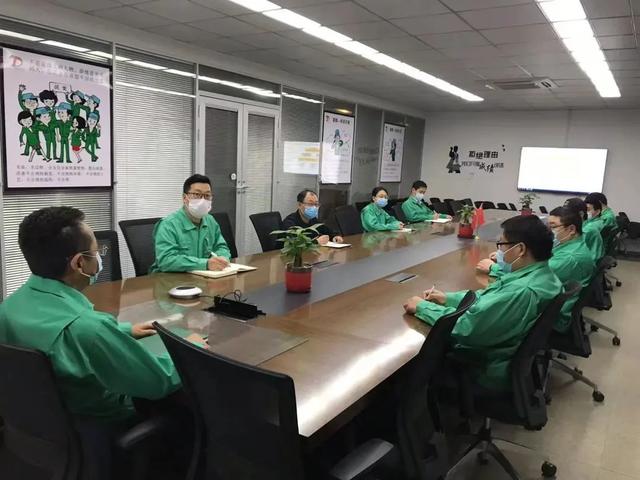 < p height="300" width="600">

Zhang Yan, manager of the human resources department of the company, told Komatsu that according to the situation of the epidemic and production It is predicted that the company has prepared an emergency plan for closed-loop production one week before the closure and control, and has made preparations in advance in terms of personnel organization and raw material reserves. "Before the lockdown, after mobilization, more than 300 employees decided to stay in the company. These days, they have food and lodging in the company to ensure the orderly production." Zhang Yan said, "We have activated reserve materials, although still There are some shortages, but it can basically guarantee the supply of three meals a day and some daily necessities for employees." In addition, in order to implement the requirements of closed-loop management and epidemic prevention and control, the company and the town government have negotiated with the medical staff of Xinbang Town Community Health Service Center. Conduct nucleic acid testing for employees on a regular basis.
It is understood that Shanghai Jintuo Technology Co., Ltd. Co., Ltd. is a production enterprise mainly engaged in medical equipment and new energy auto parts. The anti-epidemic materials produced this time are power distribution equipment parts. "The employees are focused on production, and we are working hard. Now some products have been delivered on schedule." Zhang Dong said.
Text: Wang Hongxia
< p>Photo: Photo courtesy of the interviewee
Editor: Zhang Youming, Xu Ping, Shen Lina