Beijing Daily Client | Reporter Wang Yaxian
On August 2, a local case related to outside Beijing was found in Huairou District, Beijing. It was a person who returned to Huairou from another province on August 1 and lived in Longshan Street. No. 122, Dongguan Second District, has been transferred to a designated hospital.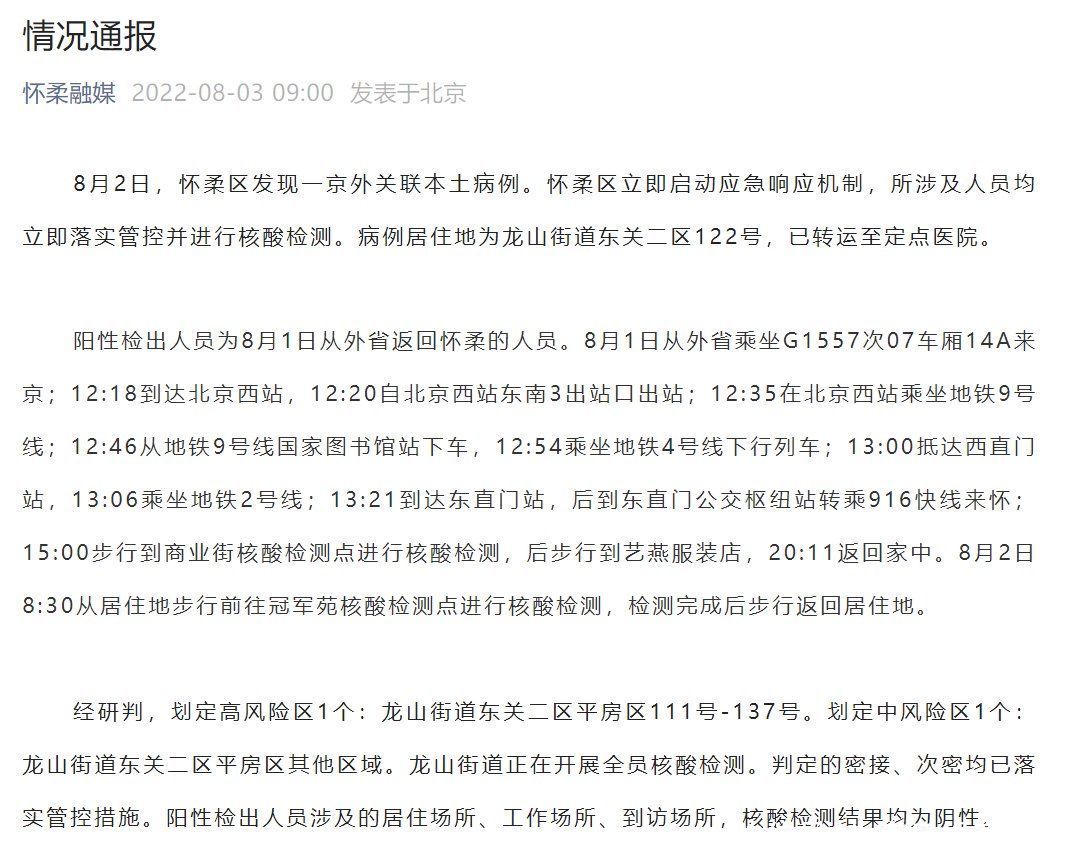 At 16:00 on August 3, Beijing held the 383rd press conference on the prevention and control of the new crown epidemic to report the latest situation of the epidemic.
Beijing live broadcast will be broadcast live, pay attention!
Live link: Live|Beijing held the 383rd press conference on epidemic prevention and control