European air travel demand increases as summer begins. However, summer travel has been thrown into chaos as thousands of flights have been cancelled in many countries and long queues have formed at airports as airlines lay off workers amid the coronavirus pandemic and existing employees strike for higher wages.
Many strikes
Lufthansa pilots voted on July 31 to go on strike, offering a 5.5 percent pay rise this year. The airline has been hit by ground crew strikes since July 27 and has been forced to cancel more than 1,000 flights. The union for ground workers has demanded a 9.5 percent pay rise for about 20,000 people and warned more action could be taken.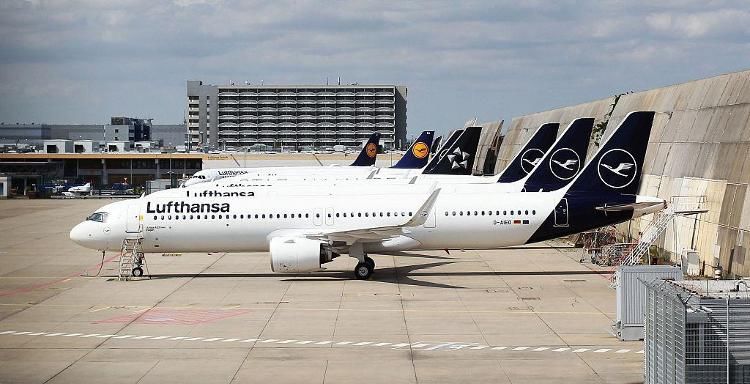 The union of flight attendants at Ryanair Spain intends to strike four days a week from August 8 until January 7 next year to demand higher wages and improve working conditions. EasyJet's pilots in Spain said on July 29 that they would go on strike for nine days in August.
Scandinavian Airlines pilots went on strike for 15 days in July, leading to the cancellation of 3,700 flights, affecting some 380,000 passengers. Norwegian Air agreed to give pilots a 3.7% pay rise in June to avoid the impact of the strike.
Due to manpower shortages, many European airlines, including Lufthansa and British Airways, have cut flights, and some major airports have also been affected. Heathrow Airport in London, England, will require airlines to stop selling summer air tickets from July 12. The airport is currently limited to 100,000 passengers a day.
It is difficult to recruit workers
In addition to the strike problem, European airports and airline operators are also facing the dilemma of not recruiting workers.
According to the statistics of the French Federation of Trade Unions, during the new crown epidemic, more than 20,000 people were laid off at Paris-Charles de Gaulle Airport. Currently, there are 4,000 vacancies at Paris-Charles de Gaulle and Orly airports, mainly in security, maintenance, and travel retail.
Amsterdam Schiphol Airport in the Netherlands, one of the busiest airports in Europe, is in urgent need of recruiting 500 security personnel. The airport now employs 58,000 people, about 10,000 fewer than before the pandemic. The airport has agreed to pay 15,000 cleaners, porters and screeners an hourly stipend of 5.25 euros to cope with peak summer travel.
Frankfurt Airport in Germany laid off about 4,000 ground staff during the epidemic, and recently hired nearly 1,000 people, which is still difficult to alleviate the manpower shortage. The German government intends to ease the summer travel chaos by opening a fast-track visa approval channel for thousands of foreign-related workers.