Changjiang Daily, Wuhan Client, April 29th (Reporter Mao Yin, Correspondent Chen Hongyuan) Is snoring a sound sleep? If I didn't sleep well at night, should I make up for sleep during the day? On April 28th, the Sleep Experience Center of Wuhan Wudong Hospital launched the "Sleep Well, Really Good" sleep health lecture online, and linked with 35 community families and other community workers through the live broadcast of the Tencent conference. Answer questions online to sink medical services and health knowledge.
Sleep disorders "what, why and how"? Cao Ruixue, a monitoring technician at the Sleep Experience Center, introduced several ways to get a good night's sleep without the help of others and without time and place restrictions. You must follow the laws of the human body. You cannot make up for the lack of adequate sleep, and give suggestions for improving sleep quality on your own.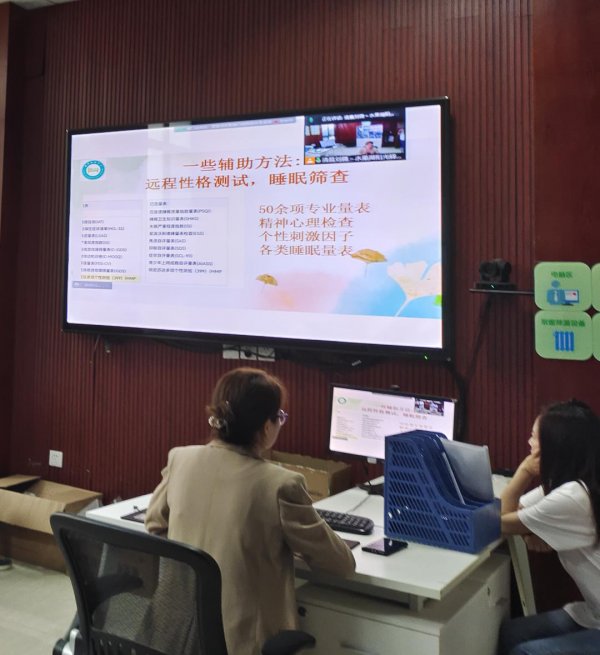 Studies show that lack of sleep the day before increases the likelihood of anxiety the next day by more than 30% , the previous diagnosis and treatment methods may be more on the control of mental and psychological symptoms, ignoring the impact of sleep comorbidity. Studies have shown that long-term sleep disorders will greatly increase the possibility of suffering from mental and psychological diseases, and mental and psychological diseases will also directly lead to the development of sleep disorders. This live broadcast of Wudong Hospital paid more attention to the sleep of mentally ill patients and their families, and took the community as a unit to let the whole society have more understanding and support for people with mental disorders.
Chief Physician Zhang Changyong, an expert on sleep problems, said, "Sleep problems and mental disorders are closely related, and the two often appear in the form of comorbidities. Speed ​​up the development of sleep science, strengthen the construction of sleep science, and expand sleep science. Serving the population and improving the quality of life of the people has always been the original intention and ultimate goal of sleep medicine."
Recently, the Sleep Experience Center of Wudong Hospital has adopted an online method for patients with mental and sleep-related problems. Video consultation, online psychological sleep assessment, providing electronic file reports and mailing paper reports and other convenient methods have expanded the service coverage.
[Editor: Yu Lina]
[Source: Changjiang Daily – Changjiang Net]