Situation of Novel Coronavirus Pneumonia Epidemic in Hebei Province on April 28, 2022
April 28, 2022 From 0 to 24:00, no new local confirmed cases of novel coronavirus pneumonia in Hebei Province; new local asymptomaticinfections 4 cases (Baoding City). 0 cases were cured and discharged, and 69 cases of asymptomatic infection were released from medical observation. As of 24:00 on April 28, there are 19 local confirmed cases in Hebei Province; 938 local asymptomatic infections are still under medical observation. Hebei Provincial Health CommissionApril 29, 2022
Source: Hebei Provincial Health Commission< /span>
More tips
Latest tips from Hebei CDC
Currently, the novel coronavirus pneumonia caused by the Omicron variant has affected many provinces across the country , cities and districts, the "May Day" holiday is approaching, the flow of people will increase, and the risk of epidemic transmission will increase. Provincial Center for Disease Control and Prevention:
1. Arrange travel reasonably and do personal protection strong>
Pay close attention to the epidemic situation at home and abroad, do not go to medium and high-risk areas, their counties, cities and epidemic-related areas, and do not go to medium and high-risk areas and areas unless necessary. Other counties and urban areas in the city where the epidemic-affected area is located. If you have travel plans during the "May 1st" holiday, you must understand the epidemic prevention and control policies of the destination in advance, actively cooperate with the implementation of epidemic prevention and control measures at the origin and destination, prepare enough personal protective equipment before travel, and conduct personal protection and health monitoring throughout the process. Choose to travel by car as much as possible. If you have suspicious symptoms during the trip, you should stop your activities immediately and seek medical attention. It is recommended to travel at different peaks when going out to play. Know and inquire about measures such as reservations and current restrictions in tourist attractions in advance. If you take public transportation, in addition to personal protection throughout the process, you should also properly keep your travel tickets.
II. Actively report the itinerary and cooperate with health management
< span>Recently closed key epidemic-related places, intersected with the trajectory of infected people, came from high-risk areas, has a history of living in epidemic-related counties (cities, districts, flags), and has low-risk counties (cities, districts, flags) in epidemic-related cities People with travel history and other epidemic-related risks determined according to the needs of epidemic prevention and control in our province should take the initiative to report to the community (village) and unit where they belong when returning to Hebei, or independently through the "self-reporting of epidemic-related risks" module of the Hebei Health Code Report, and cooperate with health monitoring, nucleic acid testing and other control measures, and avoid or reduce the flow of people before the risk is eliminated.
Third, do a good job of normal prevention and control, and adhere to good habits
Abide by the basic code of conduct for citizens' epidemic prevention, adhere to "wash hands frequently, wear masks scientifically, pay attention to cough etiquette, avoid gatherings, eat in a civilized manner, abide by the 1-meter line, ventilate regularly, do a good job of cleaning and disinfection, maintain toilet hygiene, and develop a healthy lifestyle. Be the first responsible person for your own health.
Four. Strictly control gathering activities and celebrate the festival safely and comfortably
< span>No gatherings, less gatherings, less gatherings, and strictly control various offline meetings, trainings, exhibitions, performances, competitions, temple fairs, banquets and other activities in accordance with the principle of "non-essential do not hold". During holidays, try to avoid or reduce activities in public places with crowds, confined spaces and poor ventilation. If you really need to enter, you should strictly implement prevention and control measures such as appointments, peak shifts, temperature measurement, code verification, wearing masks, and 1-meter lines, and try to shorten the stay time.
V. Be vigilant about the transmission of objects from person to person, and take safety precautions
Minimize mail shopping from overseas and domestic epidemic-related areas, properly sterilize online group purchases and express items, avoid purchasing cold chain food from key epidemic areas at home and abroad, and eating cold, sticky, unknown and unsafe food. Effectively prevent intestinal diseases and viruses from being "transmitted from person to person"; if you have symptoms such as fever, cough, sore throat, fatigue, and diarrhea, you should immediately go to the nearest fever clinic for screening, diagnosis and treatment.
Epidemic prevention and control is everyone's responsibility. Let us join hands to protect the hard-won safe environment and spend a healthy, civilized, happy and safe "May Day" holiday!
Source: Hebei CDC
Past Recommendations01
Block Management! Nucleic acid amplification testing! 2 latest announcements
02
Since April, the cumulative number of local infections has exceeded 550,000! The latest assessment of the epidemic situation
03
It's about the May Day holiday! The latest announcement in Hebei 7!
Editor | Xiao HuanEditor | Li JianchunProducer | Jiang Hong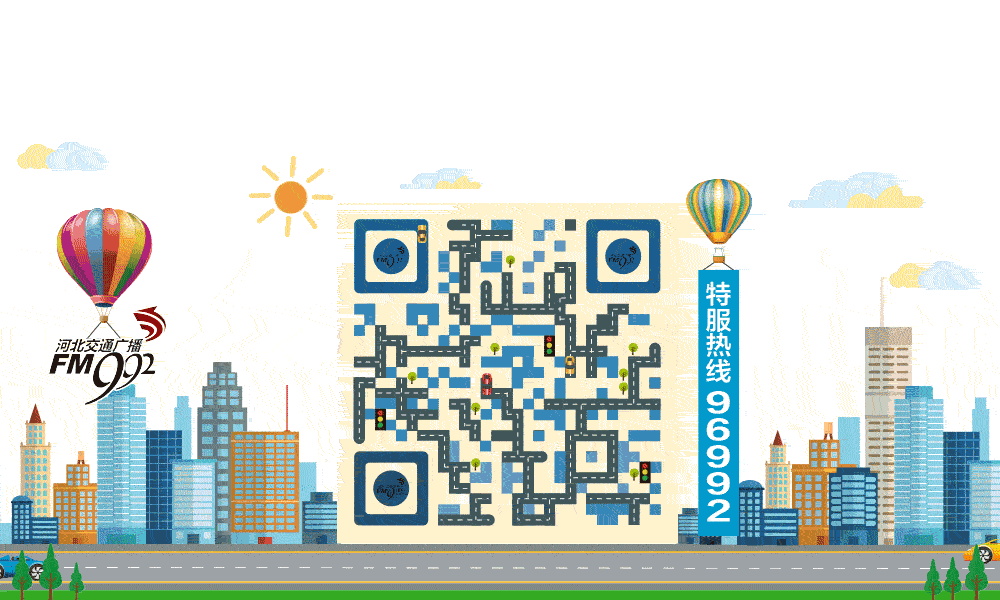 Like !