Jimu News reporter Liu Xiaobin
On the evening of August 3, Jilin City, Jilin Province issued a notice saying that the city added 2 new cases of local asymptomatic infections from 0-18 on the 3rd. Jimu reporters noticed that one of the asymptomatic infected people appeared in a local cold storage many times.
According to the circulation information released by Jilin City, asymptomatic infected persons 1 all appeared in the Runda cold storage in Changyi District from July 27 to August 2. Asymptomatic infection 2 and asymptomatic infection 1 work together. Jimu reporters also noticed that the last time a local infected person appeared in Jilin City was on June 24.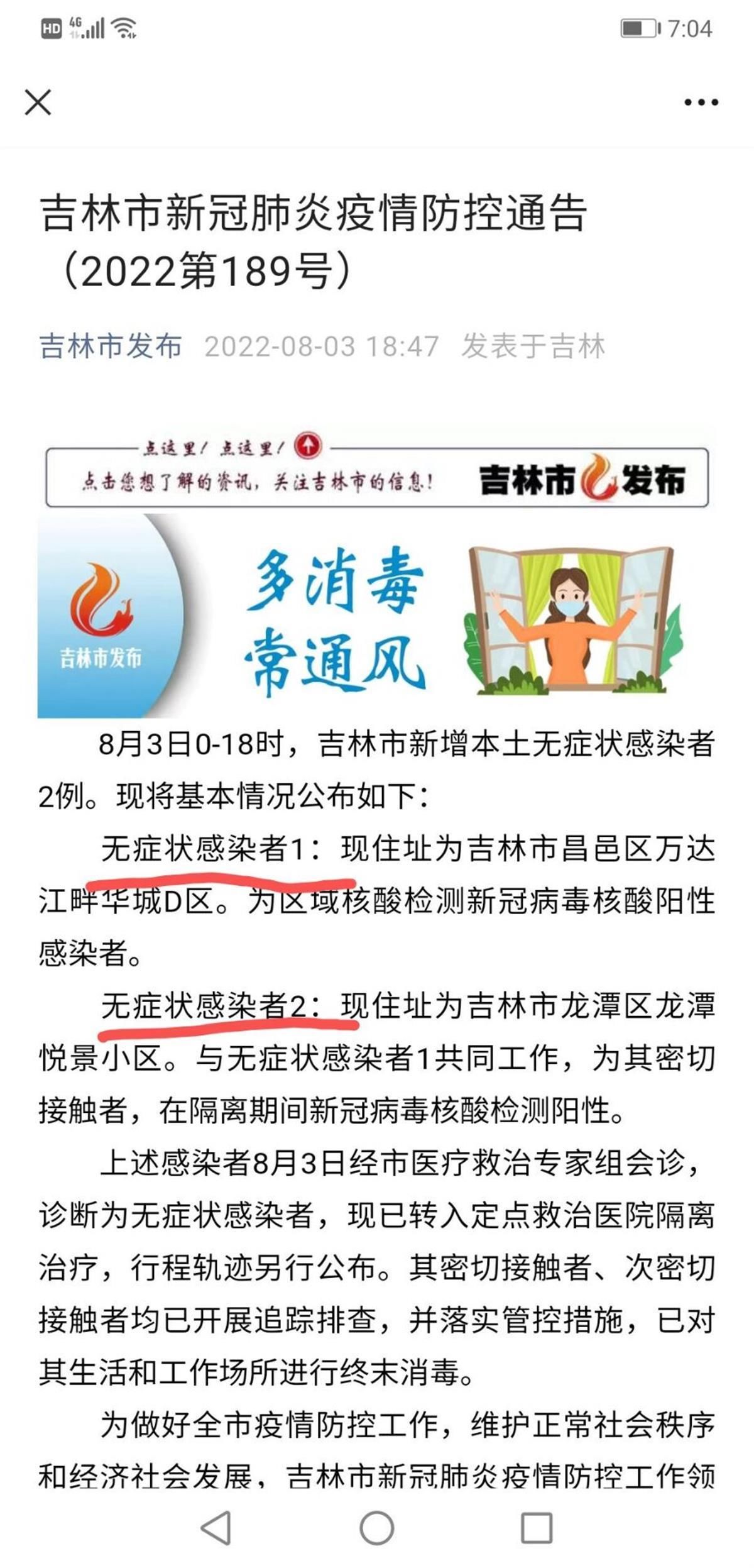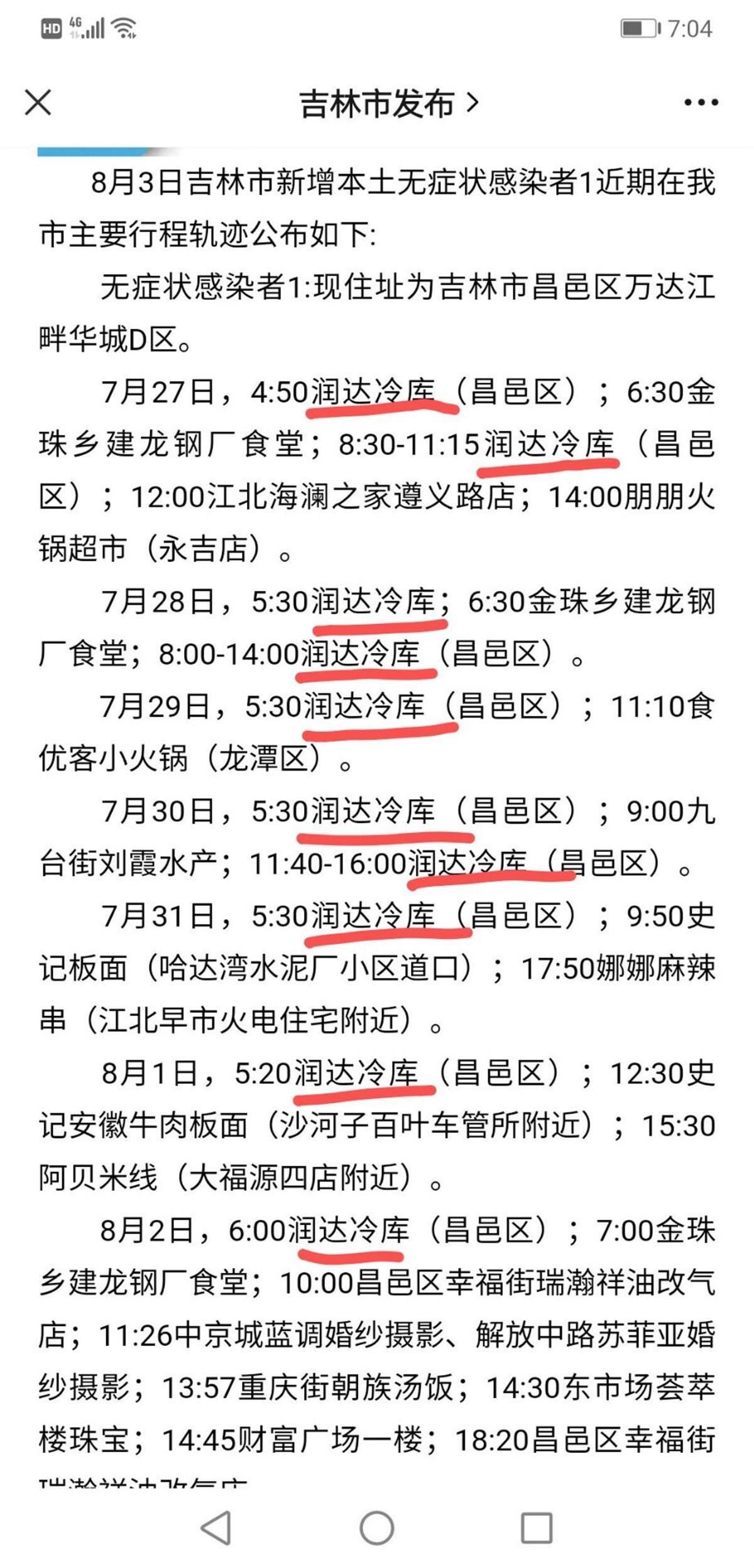 (Image source: Jilin City released official WeChat )
At present, Jilin City has designated 2 high-risk areas and 12 medium-risk areas. District D of Huacheng by the Wanda River in Changyi District is designated as a high-risk area. A resident of the community told Jimu News reporter that the community had been closed and managed that morning, and an ambulance had entered the community. A seal had been attached to the door of his house, and medical staff had come to the door for nucleic acid testing.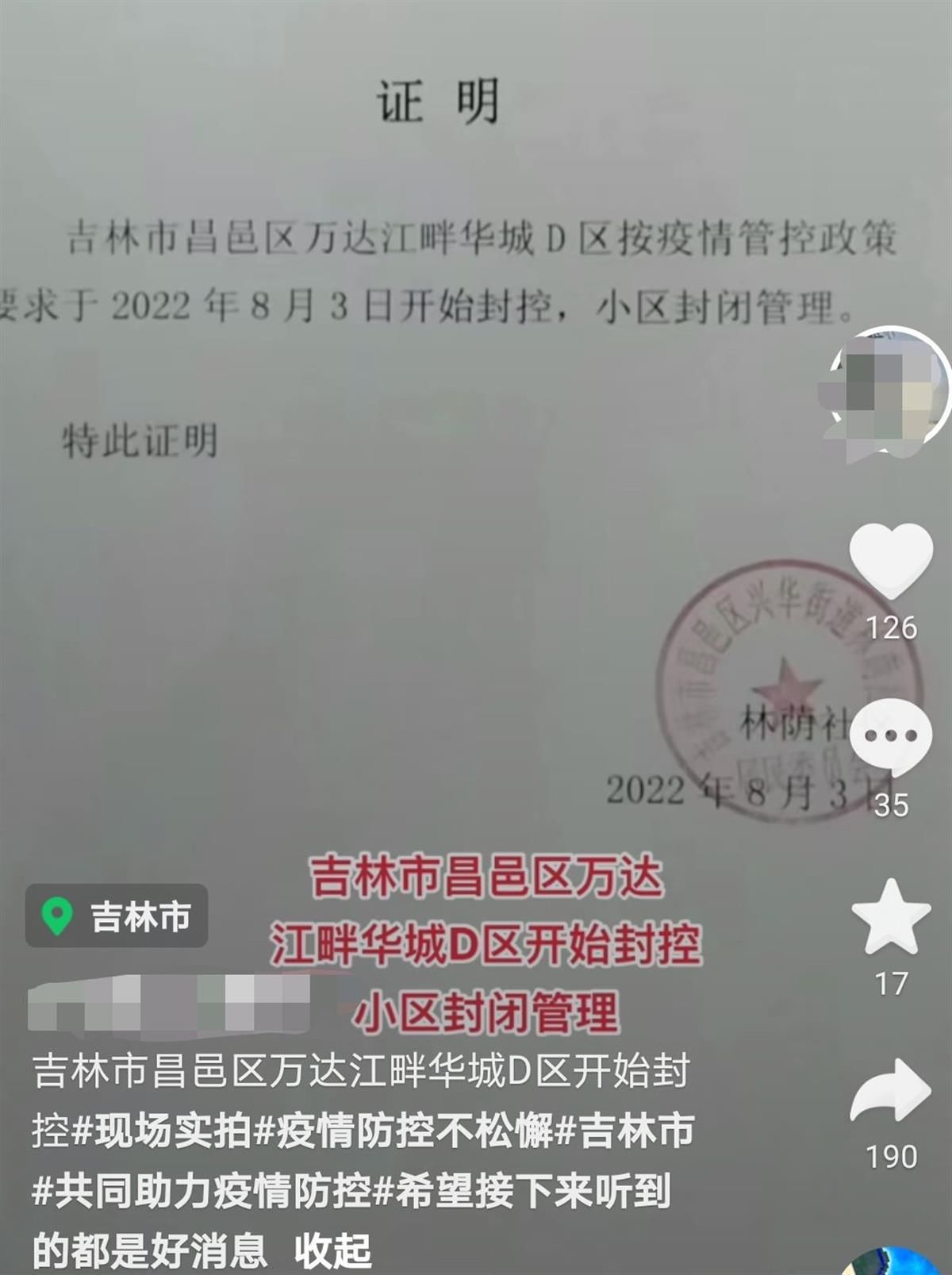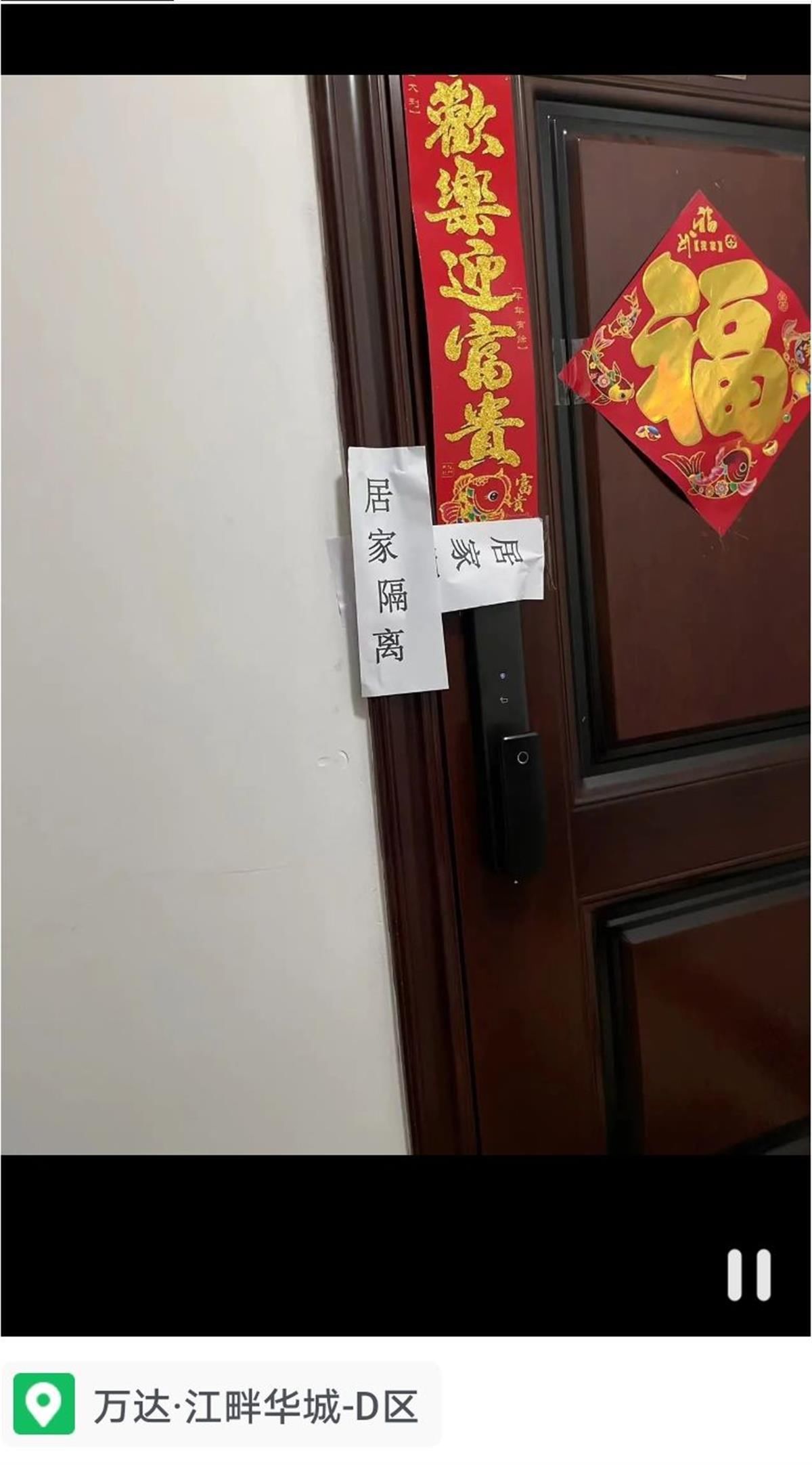 (Image source: video screenshot) span>
Mr. Zhang, a citizen of Jilin City, told Jimu News reporter that at 2 pm on the 3rd, he drove out of the city from the urban area of ​​Jilin City to prepare for the expressway, but found that he needed to provide a 24-hour nucleic acid test report, electronic and paper The quality version is available, if not, you have to return to the city.
Local residents also told Jimu News reporters that they went to some shopping malls in Jilin City on the afternoon of August 3, and they were in normal business condition, but the traffic was relatively small.