On April 18, the first plenary meeting of the 14th CPPCC Qingdao Municipal Committee elected Ji Binchang as the chairman of the CPPCC.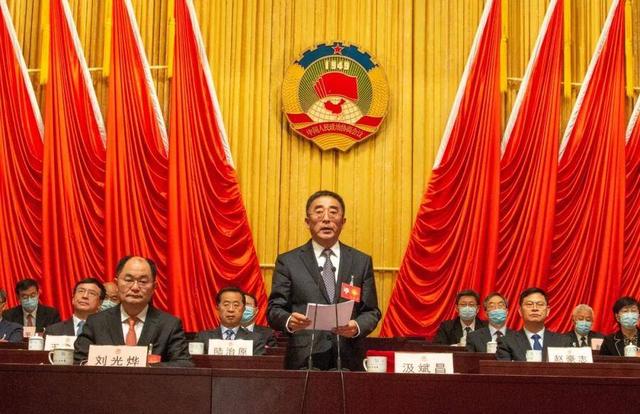 Ji Binchang, male, Han nationality, born in November 1963, from Changyi, Shandong. He started working in July 1986 and joined the Communist Party of China in October 1985. Graduated from the National Economic Planning and Management Department of Sichuan University, majoring in National Economic Management, with an on-the-job postgraduate degree and a Master of Business Administration.
He used to be a cadre of Shandong Economic System Reform Office, a staff member, deputy chief staff member, office chief staff member, deputy director of the Rural Division, and director of the Policy and Regulations Division of the Provincial Economic System Reform Commission. Deputy Director and Member of the Party Leadership Group of the Office of Economic Reform Chairman of the board of supervisors of the enterprise (at the level of the main office) (during the period: from March 2011 to January 2012, the 11th training course for young and middle-aged cadres of the Central Party School); Secretary of the Party Committee and Chairman of Luxin Investment Holding Group Co., Ltd.; Provincial Economic and Information Technology Committee Director, Secretary of the Party Group; Director of the Provincial Department of Industry and Information Technology, Secretary of the Party Group.
In May 2020, he served as a member of the Party Group of the Shandong Provincial Government. In June 2020, he served as the vice governor of Shandong Province and a member of the party group of the provincial government. In March 2022, he will serve as the vice governor of Shandong Province and the secretary of the party group of the Qingdao CPPCC.
(People's Political Consultative Conference)