China News Service, July 25. According to Japanese media reports on the 25th, the Japanese Ministry of Health, Labour and Welfare said that the first confirmed case of monkeypox was found in Japan.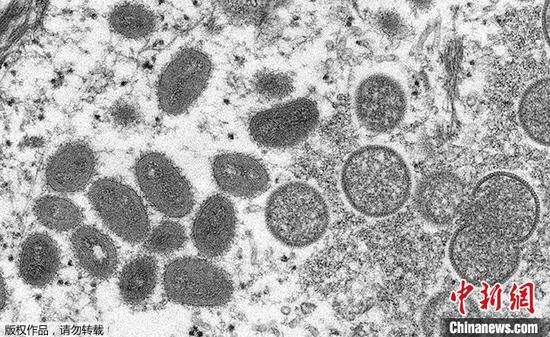 The data picture shows the mature oval monkeypox virus particles and the crescent and spherical immature virus particles under the electron microscope.
According to previous reports, on the 25th local time, the Japanese Ministry of Foreign Affairs issued a global travel warning for the monkeypox epidemic.
According to WHO data, since 2022, more than 16,000 confirmed cases of monkeypox have been reported in 75 countries and regions around the world.