Alzheimer's disease is a degenerative disease of the central nervous system, known as "senile dementia".
There are about 6-8 million Alzheimer's disease in China Patients, people with this disease will have symptoms such as memory loss, mental decline, speech loss and inability to take care of themselves. They will forget to eat and dress, who their loved ones are, and the way home… Not only patients The decline in quality of life also increases the care and financial burden on families.
Unfortunately, there is currently no cure for Alzheimer's disease, and there is no way to reverse or stop Alzheimer's disease The disease progresses, so it is also known as the most gentle "terminal illness" in the world.
However, early detection and early treatment of Alzheimer's disease are conducive to obtaining better curative effects. So, before the onset of Alzheimer's disease, what are the signs that we can be vigilant?
A recent study published in the Lancet found that Alzheimer's disease Symptoms such as major depressive disorder, anxiety, constipation, spondylosis, and abnormal weight loss are common in patients 15 years before onset, all of which are closely related to Alzheimer's disease.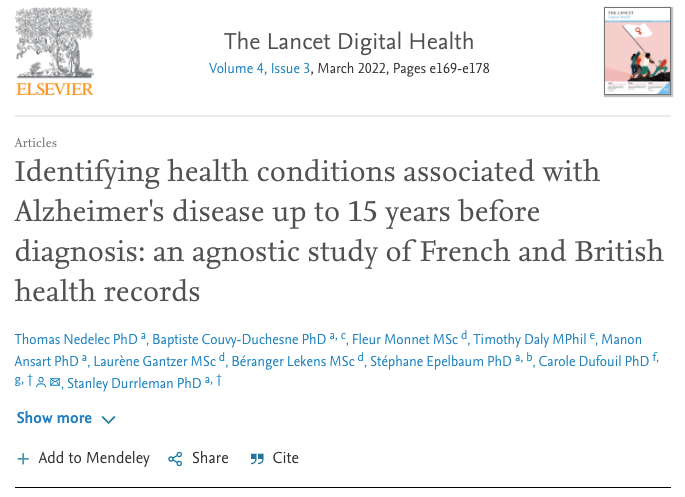 Digital Health Source: The Lancet Digital Health 》
These 10 symptoms may be a precursor to Alzheimer's disease
Researchers from the Paris Brain Institute analyzed health data from nearly 80,000 patients from 1996 to 2020 , from the Health Improvement Network Database.
The study found that ten symptoms were positively associated with an increased risk of Alzheimer's disease:
Major Depression

Anxiety

Reaction to Severe Stress and Adjustment Disorder

< li>

Hearing Loss

Constipation

Spondylosis

Unusual weight loss

Malaise and fatigue

memory loss

fainting and Collapse
That is, the more and more frequently these symptoms occur, the more likely you are to suffer from Alzheimer's disease The risk of silent disease is higher.
Depression was the first comorbidity associated with Alzheimer's disease (at least depression in the first 9 years), followed by anxiety, constipation, and abnormal weight loss.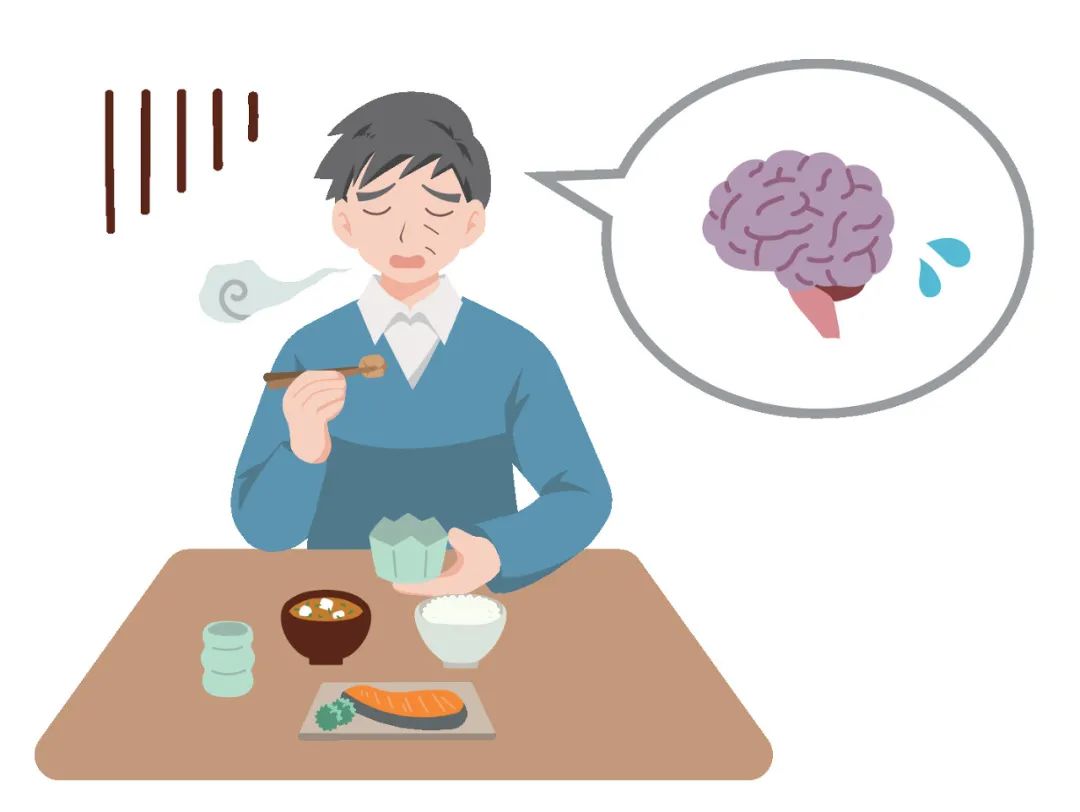 Image source: Mapworm Creative
>2 to 10 years before diagnosis, there may be warning signs
In the data analyzed in this study, a total of 20,214 patients were from the United Kingdom. and 39,672 Alzheimer's patients in France (19,458 patients), the median age at diagnosis in the UK was 81 years span>(76-86), 80(75-85) in France, both countries have more women than men . The study also analyzed 39,672 an age- and sex-matched control group with no documented Alzheimer's disease. 2 years with a maximum follow-up of 15 years. Data analysis of 123 symptoms that may be associated with Alzheimer's disease.
After multivariate analysis, 123symptoms were found to be diagnosticPrevious10-15 years was not strongly associated with Alzheimer's disease. Of these, memory loss and hearing loss are too rare to test an association in French data. However, a strong link was found within the 10 years prior to Alzheimer's diagnosis.
It was found that 10 symptoms, including depression, anxiety, constipation, spondylosis and memory loss and abnormal weight loss, were associated with future 2 ~10 years were significantly associated with a diagnosis of Alzheimer's disease.
Health conditions associated with a future diagnosis of Alzheimer's disease 2-10 years before diagnosis