"Ladies and gentlemen, welcome to take your flight with Hunan Airlines. Did you smell a unique fresh aroma in the cabin? This is specially customized for you by Hunan Airlines and Changsha Scent Lab Flight theme fragrance – a dream in the cloud…"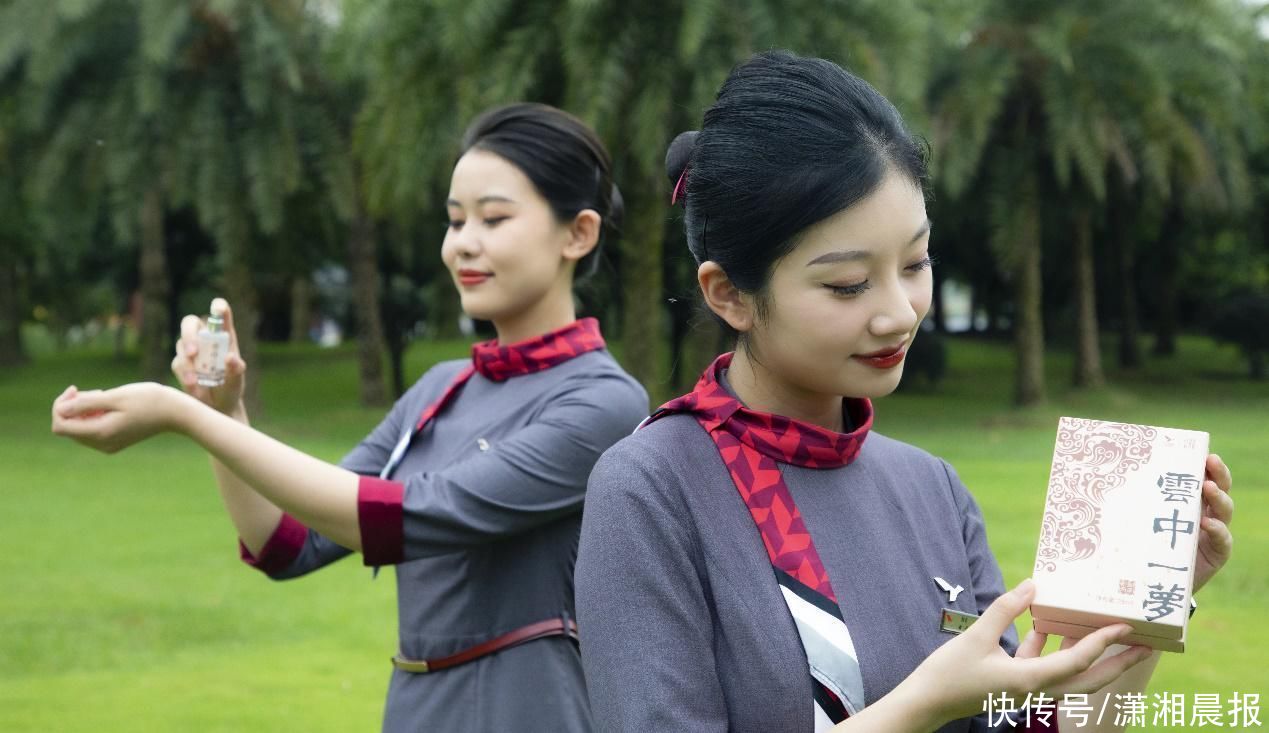 From August 8, all passengers who walk into the cabin of Hunan Airlines will be able to smell To a fresh and elegant "scent". Hunan Airlines, which is full of "Xiang flavor", started with the sense of smell this time, and launched an innovative service upgrade for the entire fleet. With the wonderful effect of fresh floral notes, calm wood notes and green aquatic notes, passengers can enjoy a pleasant and innovative cabin space in the cabin of Hunan Airlines.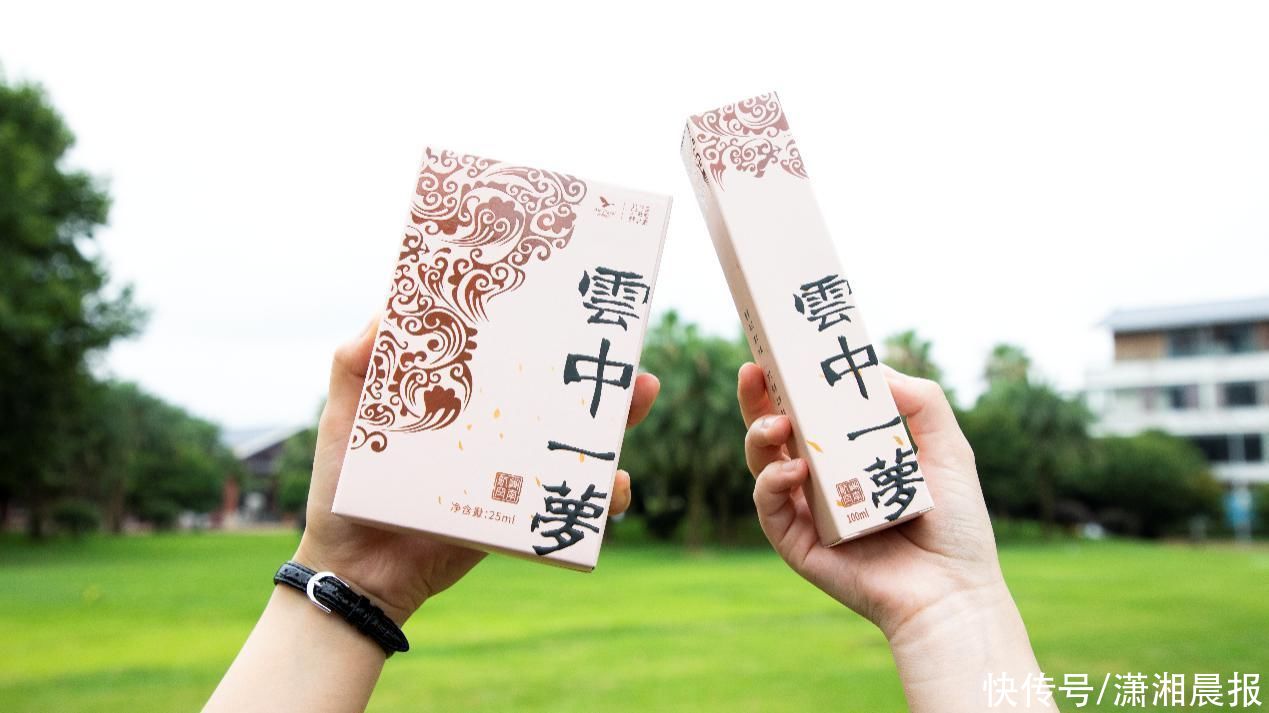 The "One Dream in the Cloud" series of customized fragrances launched by Hunan Airlines this time includes three products, which are air sprays for cabins. , Essential Oil Fragrance Tablets for in-flight toilets, and a portable small size scented fragrance.
It is reported that this series of products is jointly created by Hunan Airlines and Changsha's local odor and smell brand – Smell Lab. The brand concept of "Healing Emotions with Smell" of Smell Lab is highly consistent with Hunan Airlines' brand purpose of creating innovative Hunan-style services. The spark collision between the two local Hunan brands created an innovative cloud-exclusive scent memory for passengers, and also added a new highlight for Hunan Airlines to help spread the "Hunan Culture".
According to the person in charge of the relevant product, in the fragrance research and development stage, Hunan Airlines and the Scent Lab have conducted in-depth research and testing on the size of the cabin space, air circulation characteristics, and passengers' flying habits. The perfumer has researched and developed many times before finally launching this exclusive fragrance specially tuned for the aviation scene.
It is worth mentioning that Hunan Airlines has also incorporated ingenuity into product packaging. The packaging design of the "One Dream in the Cloud" series combines the embroidery patterns unearthed in Mawangdui, Changsha, and the combination of ancient Chinese color matching and modern fragrance packaging design, which not only shows the youthful visual expression of traditional culture, but also reflects Hunan Airlines. As a local airline, the intention and efforts to spread the essence of Hunan's traditional culture.
August 8, the day the product was launched, Hunan Airlines prepared fragrance experience packs for passengers on Changsha-Xining-Nanjing, Changsha-Urumqi, and Changsha-Wuxi outbound flights. Nearly 100 cloud fragrance "experience officers" at close range. Ms. Zhao, who was traveling with a friend to the Northwest, smelled a faint fragrance as soon as she entered the plane. She thought it was someone else's perfume. After hearing the cabin broadcast, she realized that the fragrance was used in the cabin. "A kind of sweet, but not greasy, and the aftertaste is a little deep…" As a Changsha girl, Ms. Zhao has taken Hunan Airlines planes many times before. She felt that "it's really good to be able to pay attention to such details and be willing to make some efforts."
In recent years, Hunan Airlines has drawn on the essence of Hunan culture by focusing on the contact points of passenger services, innovating and practicing "Hunan-style service" from the aspects of "sound, sound, smell, touch, and method", and has successively launched "Cloud·Splendid Xiaoxiang Demonstration". "Cloud" series products such as "Group", "Cloud·Xiangwei", "Cloud·New Music", "Cloud·Companion Reading", etc. have been continuously optimized and upgraded. Among them, "Yunyun·Xiangwei" has previously brought classic Hunan dishes such as pepper fried meat, mixed rice noodles, black classic stinky tofu, sugar and oil cakes and other special snacks, and the mountain spring water of Shibadong Village to the blue sky, and also launched a joint customization with Lameizi The chili sauce… This time, the joint launch of the cloud-based customized fragrance "A Dream in the Cloud" with Changsha Scent Lab is another measure taken by Hunan Airlines to spread the characteristics of Hunan by combining with the characteristic brands of Hunan. The "Cloud" series of products launched "Cloud · Fragrance", which brought "Xiangwei" to an altitude of 10,000 meters, and also brought "fragrance" to the cabin environment at an altitude of 10,000 meters.
Xiaoxiang Morning News reporter Li Tang correspondent Wu Xiujuan
News clues reveal channel: Download the "Morning Video" client from the app market and enter the topic "Morning Help"; or call the morning video news hotline 0731-85571188.