Recently, tourist Liu Min (pseudonym) and friends spent a total of 1,580 yuan (excluding air tickets) to join a tour group in Yunnan for 6 days and 5 nights. ID number, white-collar workers need to spend at least 8,000 yuan." On the afternoon of August 3, the staff of the Kunming Municipal Bureau of Culture and Tourism in Yunnan responded that they have paid attention to the matter and are currently investigating and handling it.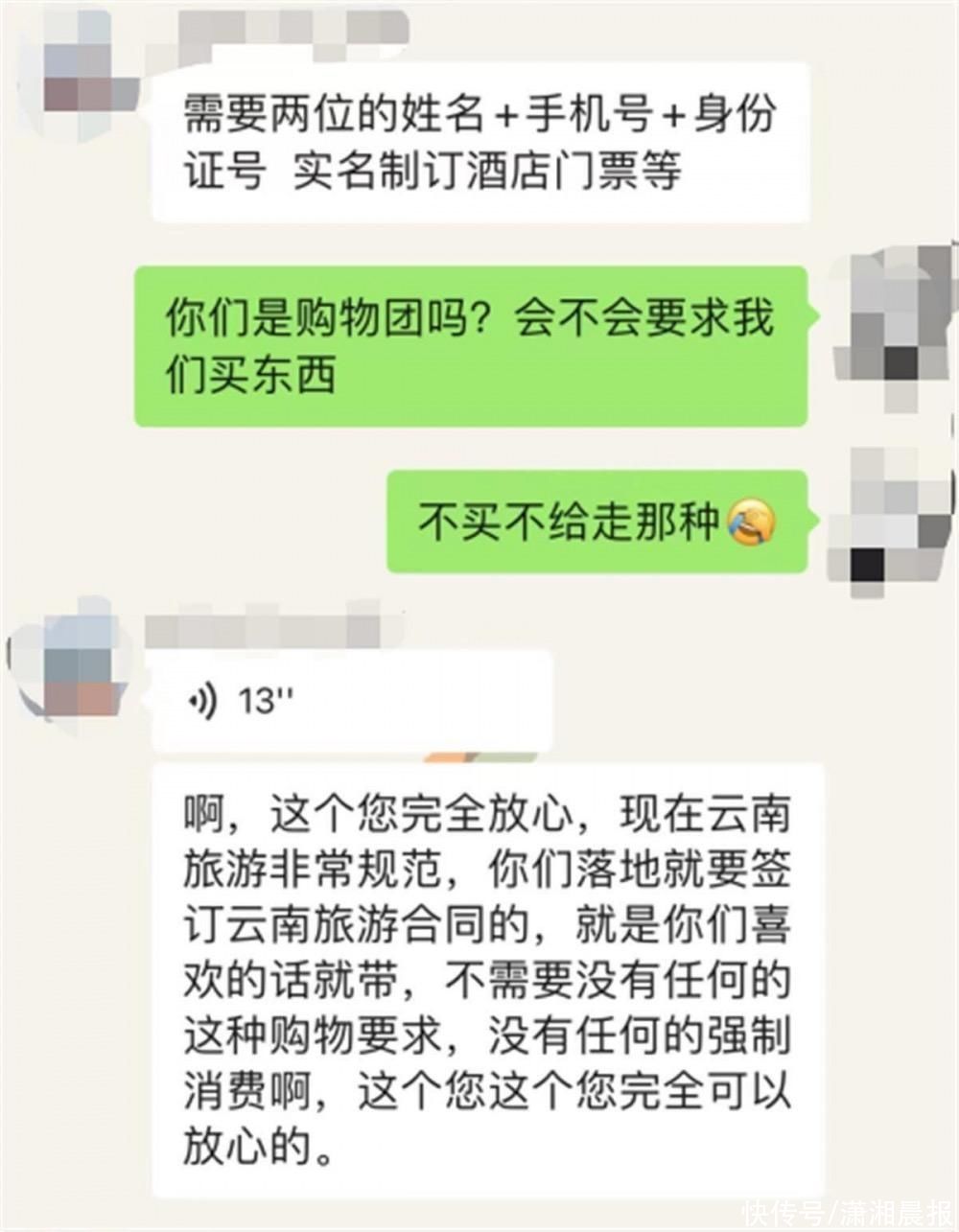 △Liu Min had previously asked if the group needed shopping, but the staff denied it. After the trip, under pressure from the tour guide, Liu Min and friends bought five Six thousand dollars. Source: The Paper
Last month, according to media reports, an elderly tourist was abused by a tour guide in Turpan, Xinjiang. According to a traveler, the tour guide asked each passenger to buy a box of health care products for 100 yuan, of which 17 yuan was a tip for the driver. The elderly tourist refused to buy and wanted to pay a tip of 20 yuan directly, but was reprimanded by the tour guide. The matter was subsequently accepted and investigated by the Cultural Market Comprehensive Law Enforcement Supervision Bureau of the Corps Culture, Sports, Radio, Television and Tourism Bureau.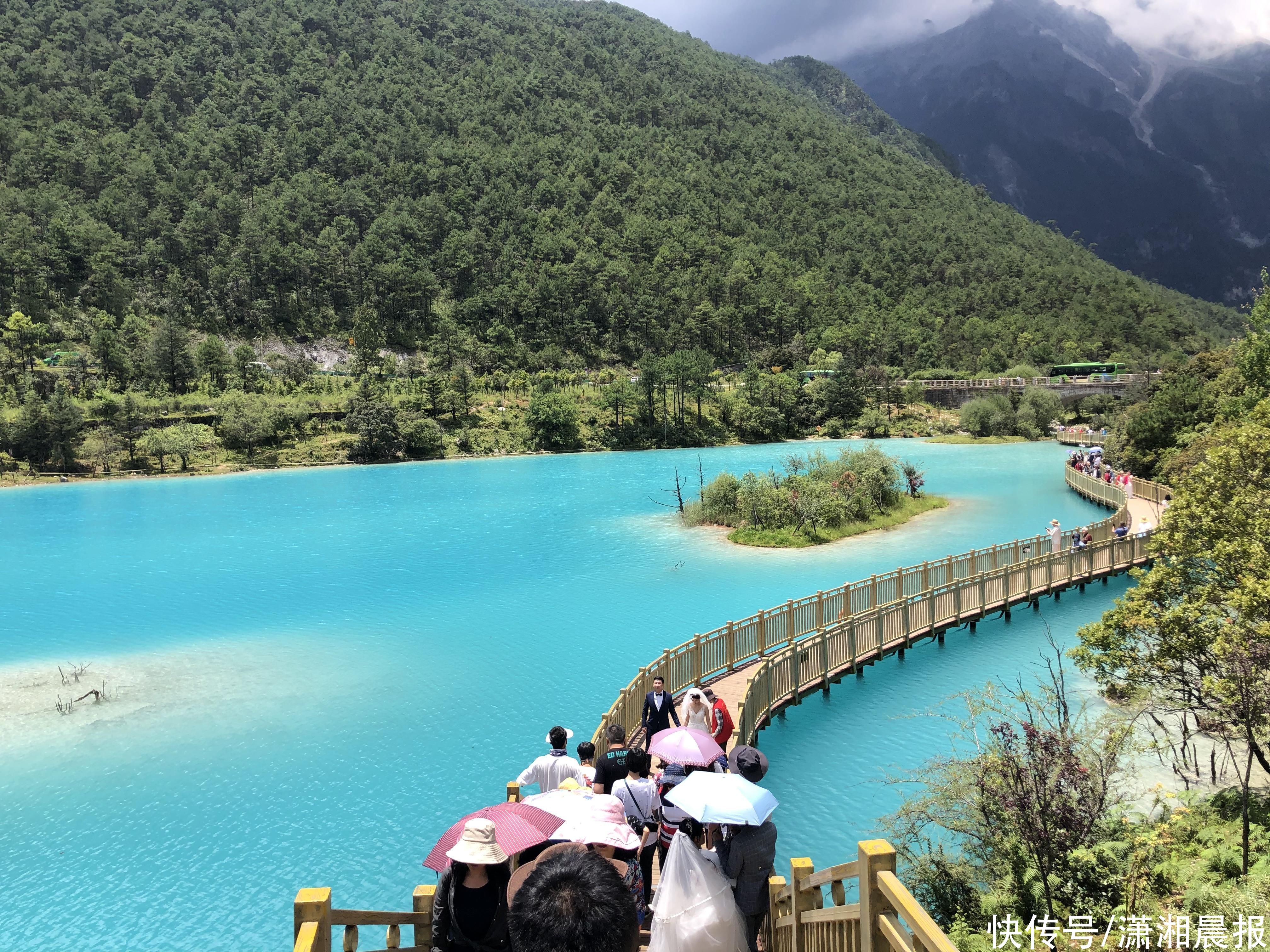 △Yunnan Yulong Snow Mountain Blue Moon Valley Wang Lijiao/Photo by Wang Lijiao
The summer tourism market has recovered rapidly, and Xinjiang, Yunnan and other major tourism provinces have It is so popular that it is "out of the circle". Ctrip data shows that the air tickets to Urumqi during the summer vacation have recovered to 95% of the same period in 2019. It is a pity that while the market is growing rapidly, "group travel" has become a mess. hardest hit area.
On August 4, the Kunming Municipal Bureau of Culture and Tourism stated through its official WeChat account that tourists who travel with groups should pay attention to preventing consumption traps. Before traveling, you can learn about the latest epidemic prevention and control policies of the destination in advance, inquire about the weather, traffic, opening of tourist attractions, ticket reservations, and current diversion and restriction of the destination in advance, and arrange the travel itinerary reasonably.
When participating in a group tour, you must choose a travel agency with full qualifications and good reputation, and choose travel products according to your own needs. Before signing a travel contract, carefully read the terms of the travel contract, learn more about the route arrangement, service standards, and details of the package contract fees, and be alert to private transfer requirements. Do not participate in low-cost, free tours organized by non-travel agencies or individuals such as WeChat groups, clubs, commodity sales companies, etc. Tourism activities to avoid falling into the "trap" of low-cost tourism. Develop the habit of asking for consumption vouchers. Once a consumer dispute occurs, negotiate with the merchant to resolve it in a timely manner, or complain to the relevant local authorities.
Xiaoxiang Morning News reporter Wang Lijiao
News clues reveal channel: Download the "Morning Video" client from the app market and enter the topic of "Morning Help"; or call the morning video news hotline 0731-85571188 .