Xinhua News Agency, Shanghai, April 28 (Reporters Jiang Wei, Gong Wen, Zhou Lin) The 86-year-old grandma Li just had breast cancer surgery more than a month ago, and unfortunately she was infected with the new crown virus recently.
When she first came to the hospital, Grandma Li's wounds were not healing well and she was very disappointed with life. Here, the doctor not only carefully wipes the original wound every day, but also carefully guides the medication on time, and accompanies her in appropriate rehabilitation activities. "I heard from the doctor that I am close to the discharge standard." On the 27th, Auntie Li told reporters.
The hospital where Li works is the temporary practice site of Zhongshan Hospital Affiliated to Fudan University in Minhang District, which was originally the newly built Shanghai Geriatrics Center. On the 1st, it was urgently requisitioned as a backup designated hospital for new coronary pneumonia. It was officially opened on March 11th, and it has undertaken the treatment of many elderly and critically ill patients.
"There are more than 200 elderly people over 80 years old here, and 6 elderly people over 100 years old. , chronic obstructive pulmonary disease, tumors and other basic disease challenges to treat new coronary pneumonia." said Yan Zuoqin, vice president of Zhongshan Hospital affiliated to Fudan University and secretary of the party committee of Shanghai Geriatrics Center.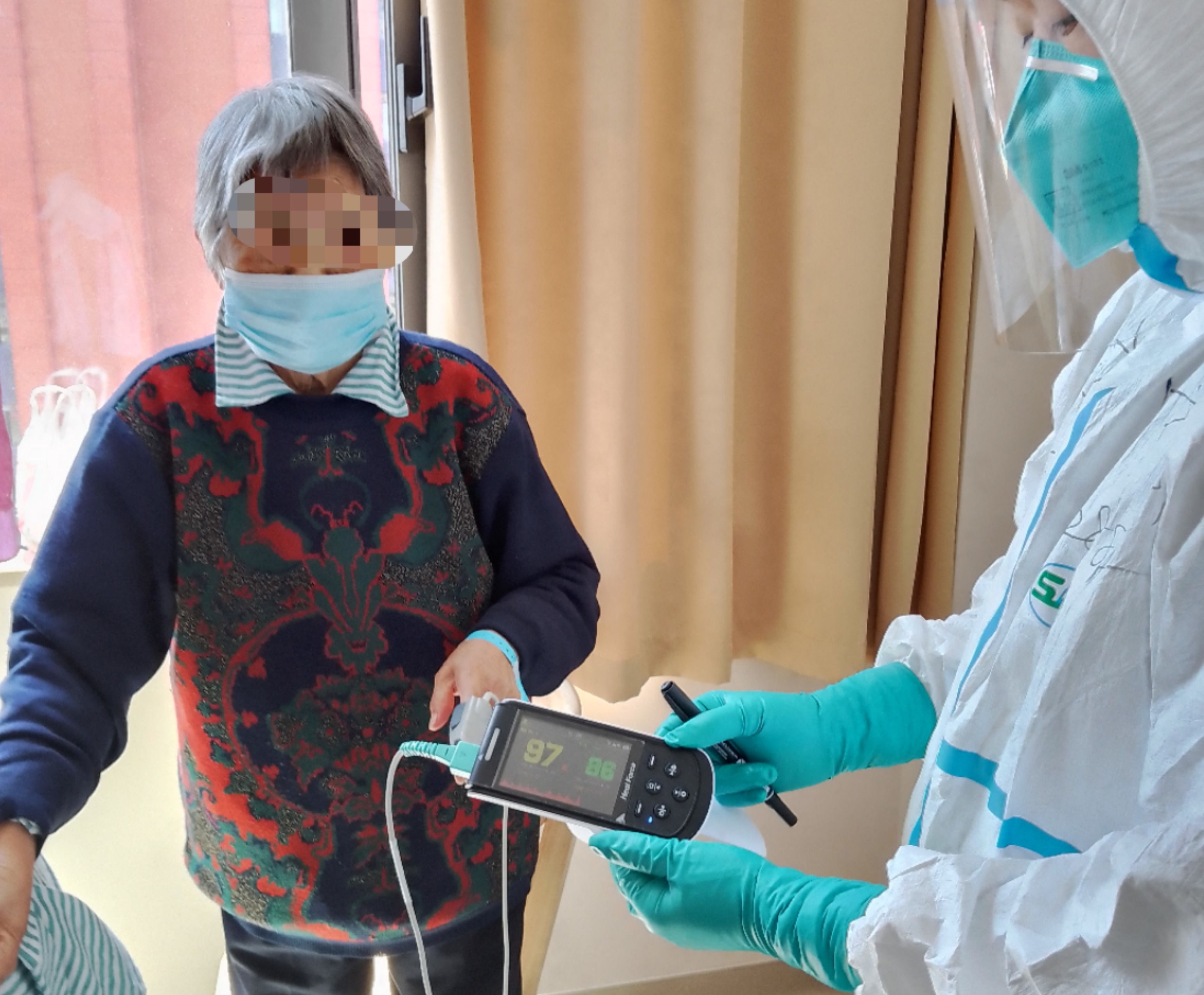 Health care workers examine elderly patients. (Photo provided by the interviewee)
On the 27th, the reporter saw at the scene that the ward was clean and quiet, and the doctor could clearly hear the elderly during rounds. A "loud voice" that matches the hearing.
"Many elderly people have poor ears, and it is difficult for them to accurately describe their symptoms. Some people cannot take care of themselves and have higher requirements for nursing care." He is in the ICU Mei Jinghua, the busy head nurse in the ward, said that there are more than 20 critically ill patients in the area he is in charge of. A few days ago, when he visited the ward, he found that an old gentleman's blood oxygen saturation had dropped to more than 80%. An emergency examination found that a mouthful of phlegm was stuck. The medical staff immediately dealt with it, helped the old gentleman to turn the corner.
"In the ICU ward, you can't relax for a moment. Although there are monitors beside the beds, we moved the work site forward to the corridor of the ward, even if we found out a second earlier. , One minute earlier to deal with it is conducive to better handling of emergencies." Mei Jinghua said.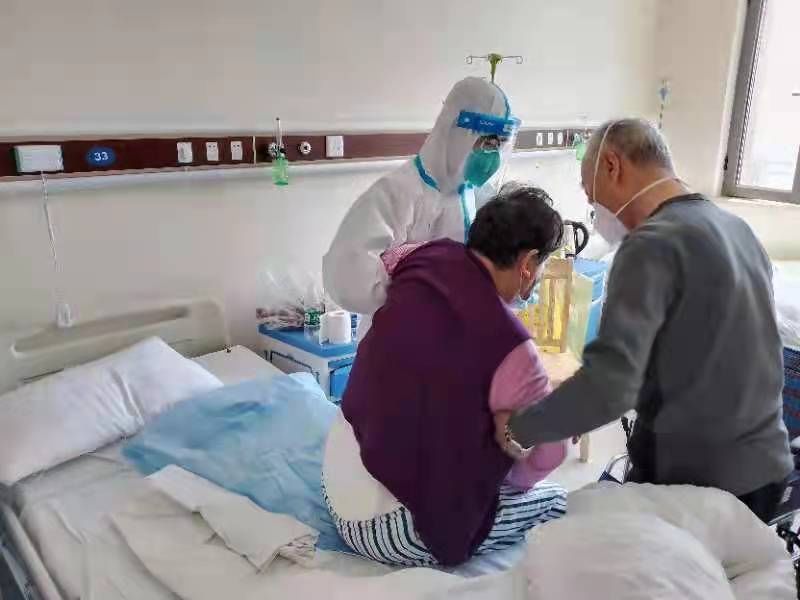 Health care workers caring for elderly patients. (Photo provided by the interviewee)
"Compared with the Wuhan epidemic, the current situation of severe cases is more complex and diverse, and the treatment threshold must be moved forward and more Early detection of signs of critical illness will do everything possible to reduce the fatality rate." Ju Minjie, deputy chief physician of the Department of Critical Care Medicine of Zhongshan Hospital, who once assisted Wuhan, said that it is necessary to carry out basic disease treatment, more sophisticated airway management for elderly patients, and at the same time. Combination therapy with small molecule drugs, traditional Chinese medicine decoction, etc.
Every day at 3:00 pm, experts such as Ge Junbo, director of the Department of Cardiology of Zhongshan Hospital affiliated to Fudan University, will hold a routine on-line consultation with doctors in the isolation ward. Fine diagnosis and treatment of elderly patients.
"Multidisciplinary joint rounds and consultations are carried out at a fixed time every day, one person and one policy are treated, and the plan is finely adjusted in a timely manner." Yan Zuoqin said.
Ama Li's attending physician Song Kang is the deputy chief physician of the Department of Liver Surgery, Zhongshan Hospital Affiliated to Fudan University."I treat Many of the elderly have added my WeChat account, and they will also take the initiative to send me messages after being discharged from the hospital, asking how to eat and feed during the home monitoring period. These elderly people are about the same age as my parents, and they need to Do your best to think more carefully and carefully, and take better care of these elderly people in life and emotions."