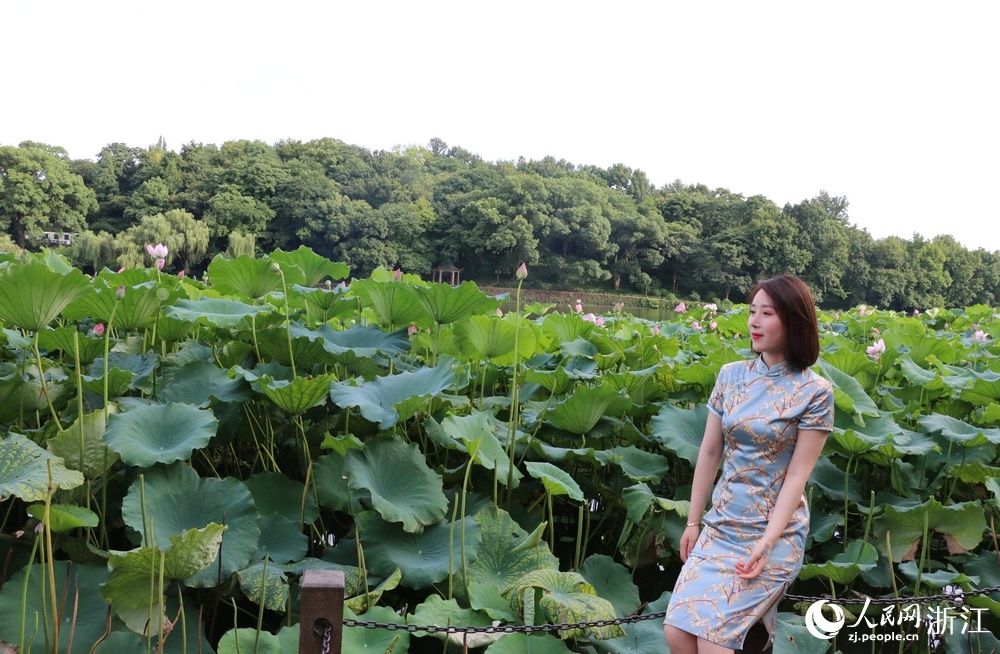 Tourists take a photo with lotus flowers in the West Lake. People's Daily Online Photo by Wang Liwei
People's Daily Online, Hangzhou, July 23 (Wang Liwei) On the 23rd, the lotus leaves in the West Lake were in the field, and the lotus has entered the best viewing period.
According to the staff of Hangzhou West Lake Scenic Area Water Management Office, there are a total of 24 lotus areas in West Lake. From mid to late July to mid to early August is the peak bloom period. The scene of the sun lotus is different and red" will have a panoramic view.
Source: People's Daily Online – Zhejiang Channel