Text, Photos/Yangcheng Evening News All Media Reporter Niu Zhijie
Correspondent Li Zaohua
On September 27th, at the Haizhu District Community Health Development Guidance Center in Guangzhou, doctors from more than a dozen community hospitals in Haizhu District received training as a gold medal family doctor. The content of the training includes: the daily treatment and care of cardiovascular diseases, gynecological diseases, blood problems and psychological problems.
"Participating doctors will have to train for one year in total. After passing the assessment, they will get the certificate of gold family doctor." The relevant person in charge of the Haizhu District Health Bureau introduced.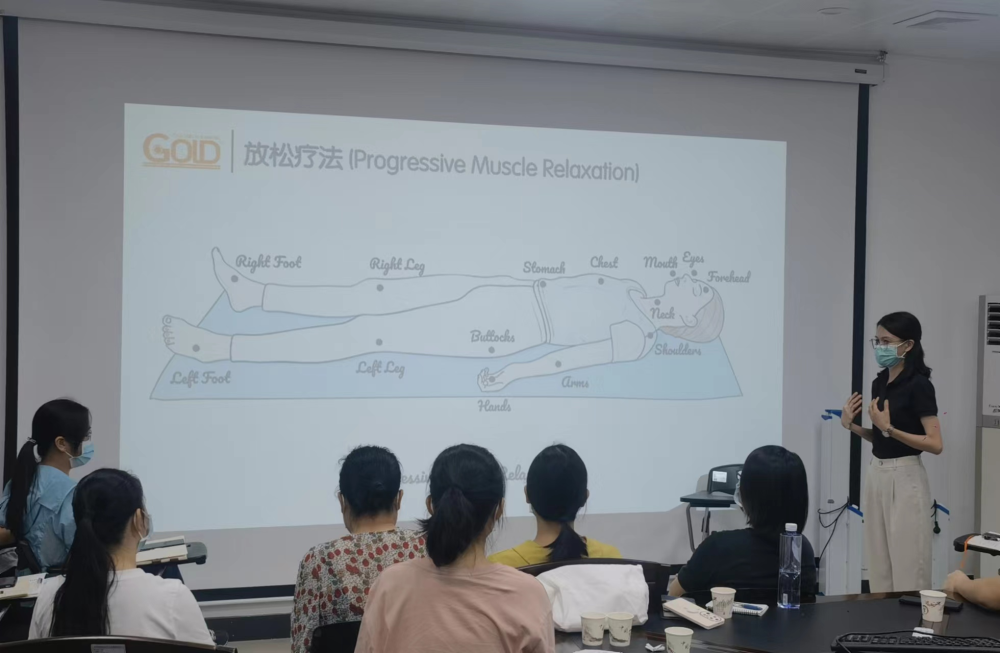 Training site
The reporter learned that there are currently more than 160 community doctors and more than 30 community nurses who have participated in the training in Haizhu District. At the end of the training, 25 doctors and 12 nurses have obtained the gold medal family doctor certificate. In addition to training, Haizhu District has also established 13 clinics for doctors with gold medals in community hospitals for consultation.
"Our new clinic will create a more private and comfortable environment for doctors to communicate with patients better," said Chen Qingqi, Medical Director of UMP China Greater Bay Area. Chen Qingqi is the instructor of the gold medal family physician training. He taught in the outpatient clinic of Jianghai Street Community Health Service Center that day.
The reporter observed outside the Gold Medal Doctor's Office of the Service Center that there is a "doctor-patient communication, do not disturb" signal light outside the office. It is turned off, the signal light is on, and the environment for private communication between doctors and patients is isolated.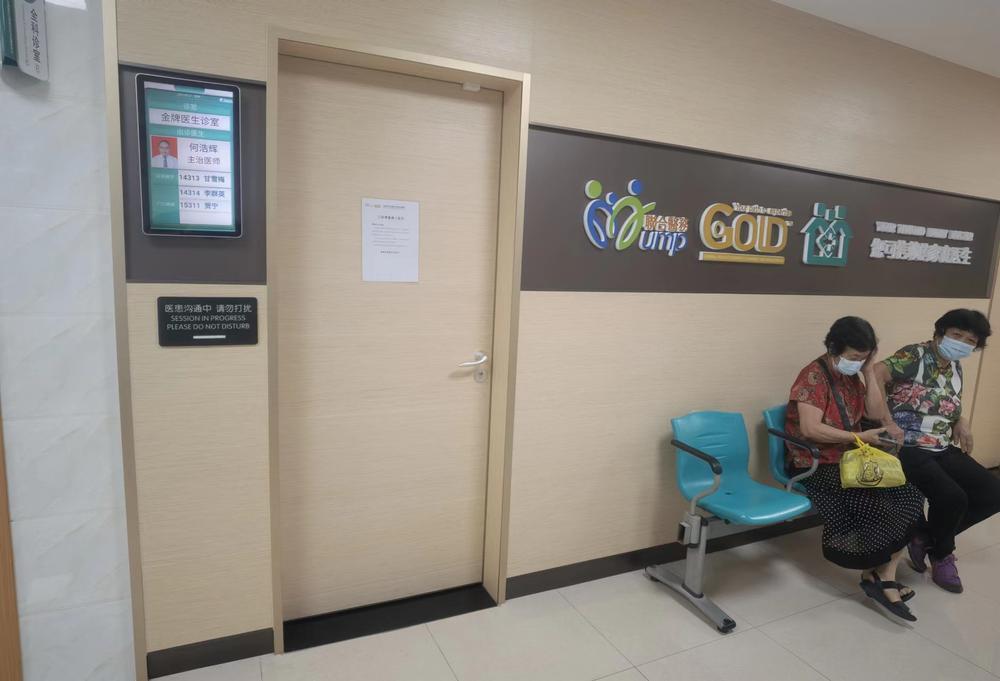 Out-of-office patient waiting
The clinic has soft and bright warm lighting, curtains, chairs, sofas, and treatment beds. The reporter noticed that there was a large mirror on one side of the consultation room. Chen Qingqi introduced that this is a single-sided mirror, through which doctors can provide medical advice and support while reducing the psychological pressure of patients.
"I'm very good at 'blowing water' (chatting) with the elderly," said He Haohui, an attending physician at the Jianghai Street Community Health Service Center. He Haohui has obtained the certificate of gold family doctor in 20 years. He introduced that the focus of gold family doctor is not only medical diagnosis, but also to understand the overall situation of patients, including family, psychology and long-term follow-up visits. Water" is a good "neighbor" for chatting.
"We will spend more time for each consultation." He Haohui said that through long-term communication and familiarity with patients, patients will be more willing to talk about their conditions, and I will understand more A more comprehensive diagnosis can be made based on the specific situation of the patient.
He Haohui is consulting
Source | Yangcheng Evening News·Yangcheng Pie
Editor | Liu Xinyu
Proofreading | Zhou Yong