Text and photos/Yangcheng Evening News All Media Reporter Liu Zhuonan
Correspondent Lin Zhong
On the morning of September 27th, the "Intelligent Hypertension Diagnosis and Treatment Center" (IHEC), the first community health center in Guangdong, was inaugurated at the Community Health Service Center of Xiagang Street, Huangpu, Guangzhou.
It is reported that the "Intelligent Hypertension Diagnosis and Treatment Center" (IHEC) is an important method for the integrated health management of the specialist (disease) alliance promoted by the China Hypertension Alliance. A major measure of medical services. In January 2019, the country's first "Intelligent Hypertension Diagnosis and Treatment Center" was established in Shanghai to realize intelligent management of hypertension through an information-based platform.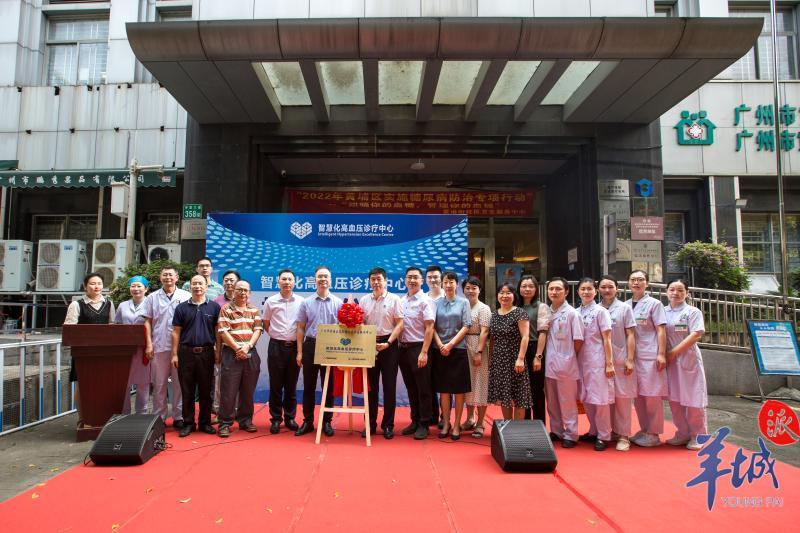 The reporter learned that the center uses cutting-edge communication technologies such as Bluetooth, wireless remote network, Internet wide area network, etc. to establish and connect a variety of detection equipment for diagnosis and treatment and follow-up networks, forming "the instrument is around, anytime, anywhere. The full-time and space-time monitoring and diagnosis and treatment model of "Safe Test" helps to achieve the strategic goal of "Healthy China, Healthy Blood Pressure".
Through this hypertension management model, online and offline integrated fine management of the disease can be realized, early detection and early treatment of hypertension can be achieved, and patients' comprehensive awareness of hypertension can be strengthened; Through multi-dimensional promotion of doctor-patient communication, improve the average quality of patients' visits, realize the nearest management and nearest diagnosis and treatment of chronic diseases, and promote the practice of "Internet + medical health".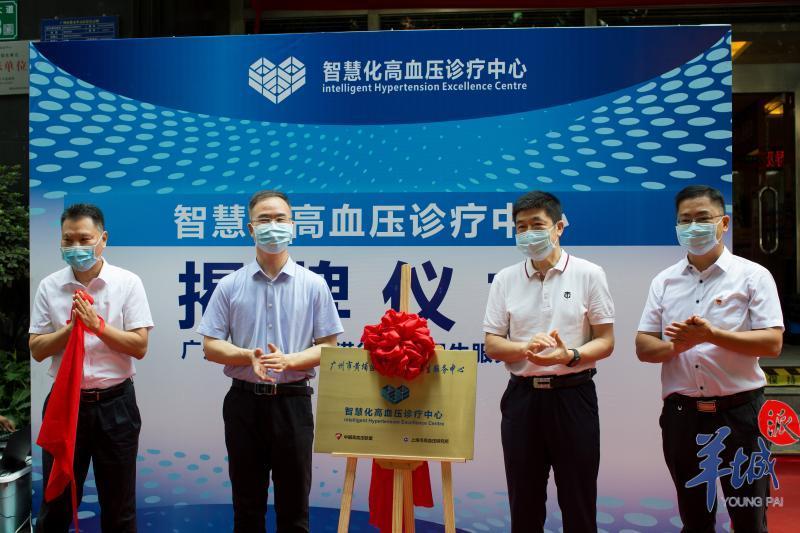 At the beginning of 2022, the community health service center of Xiagang Street, Huangpu District, Guangzhou set up a special studio on the third floor, bidding and purchasing to use Bluetooth technology and standardized blood pressure measurement equipment, and conduct special business training, In June 2022, the risk assessment of cardiovascular and cerebrovascular events for more than 1,800 hypertensive patients managed by the center was completed, laying a solid foundation for the work. In addition, comprehensively promote the recruitment of voluntary hypertension management personnel, conduct health assessment and vascular sclerosis assessment, expand to online self-management and online services of general practitioner groups, and develop new models for more comprehensive and convenient hypertension health management.
On the day of the unveiling, Liu Shi, member of the Party Working Committee and Deputy Director of the Management Committee of Guangzhou Development Zone, Lin Dongyong, Party Secretary and Director of the Huangpu District Health Bureau, and Deputy Director of the Huangpu District Xiagang Sub-district Office Guo Ning and others participated in the activity.
Source | Yangcheng Evening News·Yangcheng Pie
Editor | Chen Qian
Proofreading | Xiaoming Zhu