00:00
00:00
Details
Collapse
00:00
00:00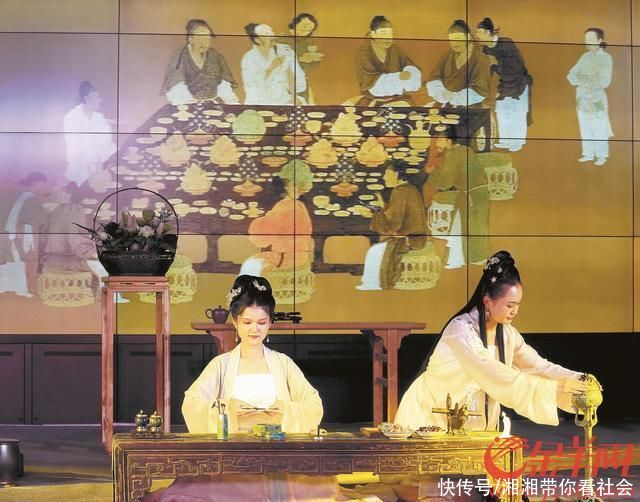 On the evening of August 5th, Guangdong Provincial Museum (Guangzhou Lu Xun Memorial Hall) (hereinafter referred to as "Guangdong Expo" ) hosted the "2022 Summer Museum Night" to launch the third theme event "Song Yunfengya". Talents and beauties from all walks of life took turns to show the audience the elegant life of Song Dynasty people.
Song Dynasty was the most prosperous period of cultural development in our country's history. It is a precious cultural heritage.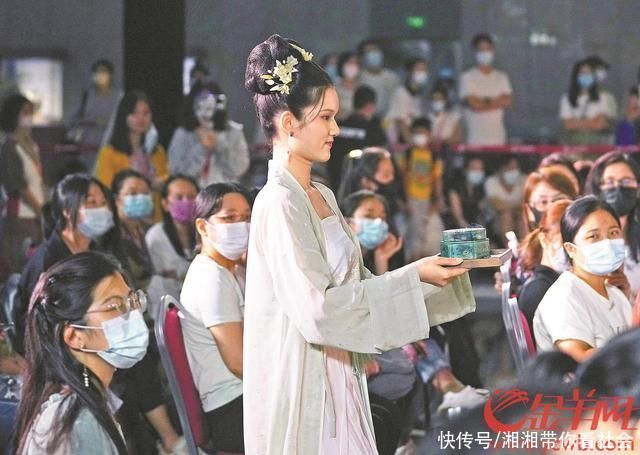 On the night of the event, with a scene of a Song Dynasty night banquet, the performer Jian Zicong kicked off. Come on stage slowly, show the guqin charm for the audience. When the song was over, performer Zhou Yi imitated Li Song's "Flower Basket" in the Southern Song Dynasty to perform a flower arrangement. The art of flower arrangement in ancient China is not only a plastic art, but also covers the profound connotations of the ancients' philosophy, culture and ethics. After the flower arranging performance, the tea ordering performers quietly appeared, showing the tea ordering skills and sharing the knowledge of tea art. In the culturally prosperous Song Dynasty, ordering tea and fighting tea was one of the favorite pastimes of scholars and scholars.
A burst of aroma drifted past, and incense culture lecturers Chen Huiling and Feng Lijun sat on the stage. Burning incense, ordering tea, hanging pictures, and arranging flowers are the four great elegance of Song people. Burning incense can calm the mind. Song people often like to meet friends with text, qin and tea in the fragrant atmosphere of incense.
Yangcheng Evening News All-Media Reporter Huang Zhouhui Deng Bo Correspondent Yuebo Xuan Photography Report
Editor: Wu Jiahong
[Source: Jinyang Network]
Statement: This article is reproduced for the purpose of transmitting more information. If the source is incorrectly marked or infringes your legal rights, please contact the author with the ownership certificate, and we will correct or delete it in time, thank you. Email address: [email protected]