On September 24, famous doctors Liu Quan, Liu Bin, Liu Hongshan and Zhu Shiping, who have worked in Zhongshan Eye Center for many years, settled in Guangzhou Panyu Puri Eye Hospital. From now on, Panyu citizens can easily enjoy high-quality medical services brought by top ophthalmologists at their doorsteps, alleviating the problem of "difficulty finding ophthalmologists" in Panyu area.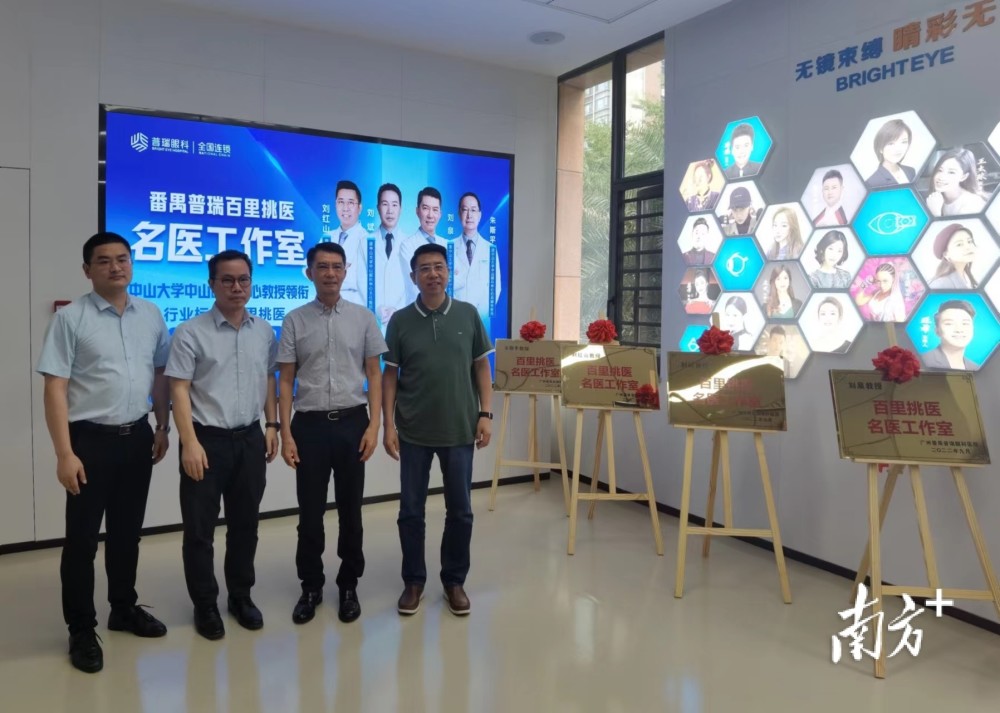 "I always wanted Professor Liu Quan of Zhongshan Ophthalmic Center to perform spectacle removal surgery, but he was hard to find in Zhongshan Ophthalmic Center No. 1, and it took a month or two to queue for surgery. Now he is full-time. When I come to Panyu, it is very convenient for experts from Zhongshan Ophthalmology Department to see and operate at my doorstep." Recently, Dai Li, a citizen of Panyu, Guangzhou, introduced that in the Panyu Purui Eye Hospital, Professor Liu Quan performed myopia surgery on him that morning.
It is understood that Liu Quan is the former director of the Refractive Surgery Center of Sun Yat-sen University Zhongshan Ophthalmology Center, and was awarded the certificate of "the world's first full femtosecond laser surgery volume". At the unveiling ceremony of "Baili Picking Doctors Famous Doctors Studio" held in Guangzhou Panyu Purui Eye Hospital that afternoon, Liu Quan shared his nearly 40 years of clinical experience in the field of refraction. "Zhongshan's ophthalmic technology is very mature, but medical resources are limited. Many citizens who need ophthalmic medical treatment often encounter difficulties in registration and surgery." He said that after the studio is listed, he will try to make time to sit in Panyu for consultation. Let more Panyu patients enjoy top ophthalmic medical services. At the same time, he will also share his years of academic experience with young doctors, drive their development in scientific research, and improve the overall ophthalmic medical strength of Panyu.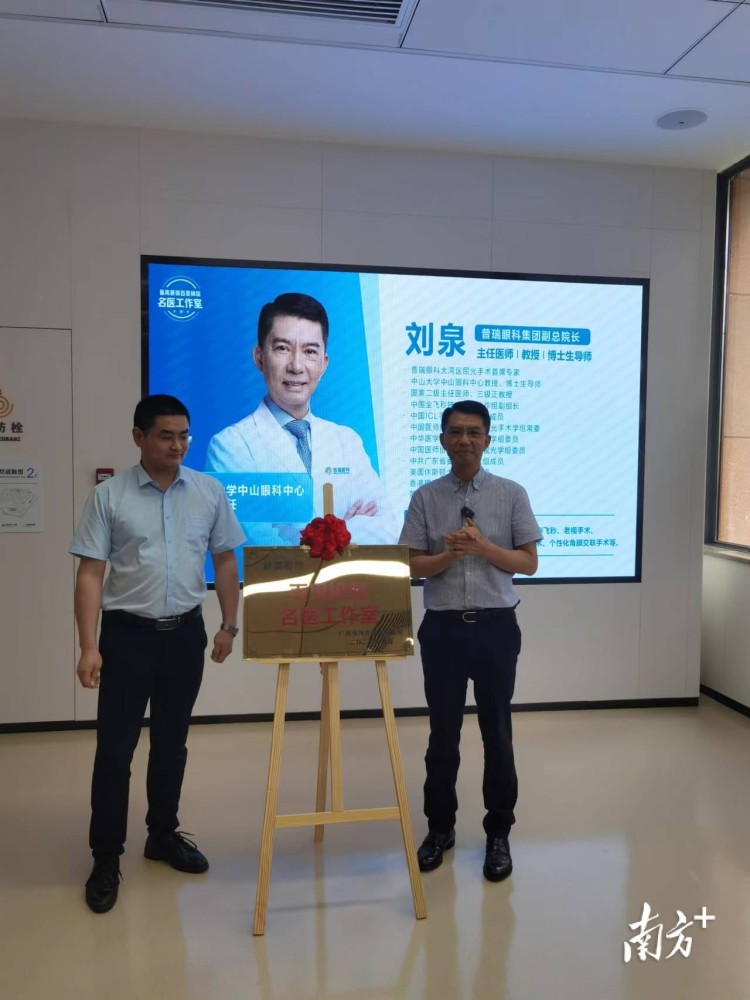 Not only Liu Quan, but also Liu Bin, former chief physician of Zhongshan Ophthalmic Center of Sun Yat-sen University, Liu Hongshan, professor of corneal pathogens of Zhongshan Ophthalmic Center, and Zhu Siping, former deputy chief physician of Sun Yat-sen University Zhongshan Ophthalmic Center. At the same time, he settled in Panyu Purui Ophthalmology and established a studio.
Li Yongjun, president of Guangzhou Panyu Purui Eye Hospital, said that the establishment of four expert and professor studios, Liu Quan, Liu Bin, Liu Hongshan and Zhu Siping, will help high-quality medical resources sink to In the Panyu area, the problem of "difficulty in seeing a doctor and finding an expert" is alleviated by the grassroots, so that 3 million people in Panyu can enjoy the high-quality medical services provided by Zhongshan Ophthalmology Professor at their doorstep, and also radiate to the vast number of patients in the Guangdong-Hong Kong-Macao Greater Bay Area. .
Guangzhou Panyu Purui Eye Hospital President Liu Bin introduced that the hospital has good capabilities in cataract. Professor Zhu Shiping has more than 40 years of clinical experience in cataract, and is especially good at difficult cataract surgery. He himself has 20 years of experience in cataract diagnosis and treatment, and has participated in the "Health Express" Bright Line Blindness Prevention and International Cataract Restoration Activities organized by the National Health Commission for many times.
[Nanfang Daily, Nanfang + Reporter] Liu Huaiyu
【Photography】Wu Weihong
[Correspondent] Wang Puxuan
【Author】 Liu Huaiyu
[Source] Southern Media Group Southern+Client