This year's Qixi Festival is hot and romantic. Many five-star hotels in Beijing have prepared various services, including themed suites, Qixi dinner for two, themed afternoon tea, etc., to enhance the romantic index for traditional festivals. A number of domestic destination hotels provide more innovative Qixi Festival services for couples who come to vacation, among which camping has become a new element.
Waldorf Astoria Beijing: Stay in a "Romantic House" and enjoy a sea of ​​flowers to your own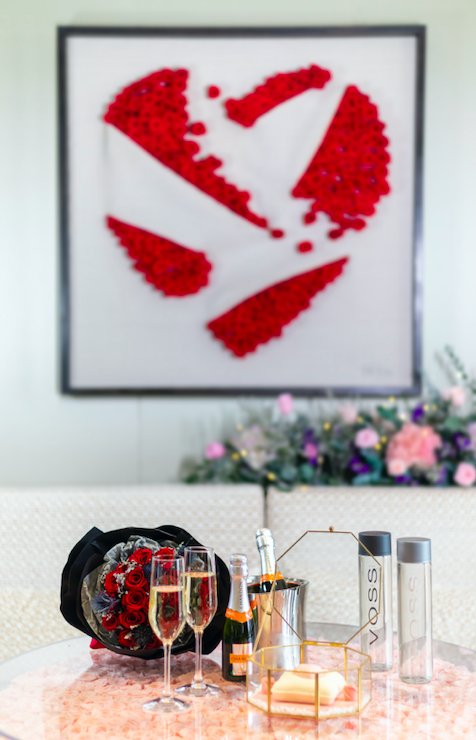 "Full House" themed suite.
Themed rooms and romantic dining are the tools for five-star hotels to create romance on the Qixi Festival. Waldorf Astoria Beijing has launched the "Romantic Full House" themed suite, bringing couples a dream space of romance and art. The luxurious suite with an area of ​​70 square meters is inspired by "flowers" and "art". Entering the house is a charming sea of ​​flowers. In addition, couples can enjoy exclusive sparkling wine, customized welcome desserts, a five-course romantic dinner for two at the French restaurant Palais d'Iris 1893, and a customized body massage for two at the Waldorf Astoria Spa.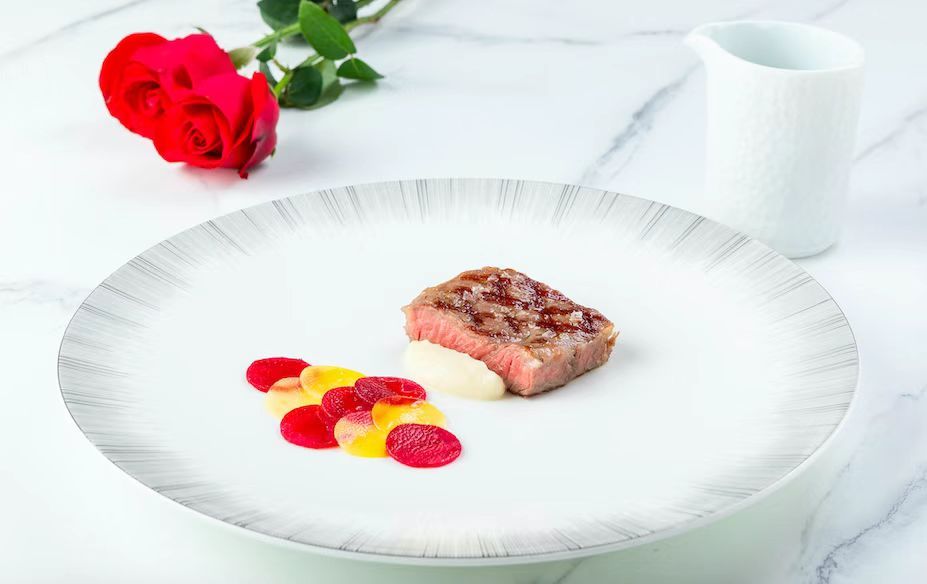 Zijinge Chinese Restaurant, which won one Michelin star in 2022, and Iris Palace 1893, which won the Michelin Plate Award, specially launched two Chinese and Western romantic set menus. Among them, the French romantic dinner for two at Iris Palace 1893 was prepared by French chef Christophe, including caviar with crab salad, lobster for starter, creamy pumpkin bisque and so on. "Fried 40-day dry-aged American top steak" is the finale, which is romantic and grand. The Cantonese-style Tanabata dinner for two at Zijin Pavilion is more Chinese-style, including Zijin Pavilion's specially selected goldfish and shrimp dumplings, signature roasted double-boiled meat, pan-fried matsutake mushrooms, and stewed fish maw in fresh olive chicken soup.
Mandarin Oriental Wangfujing Beijing: "Ruyi" afternoon tea adds romance to summer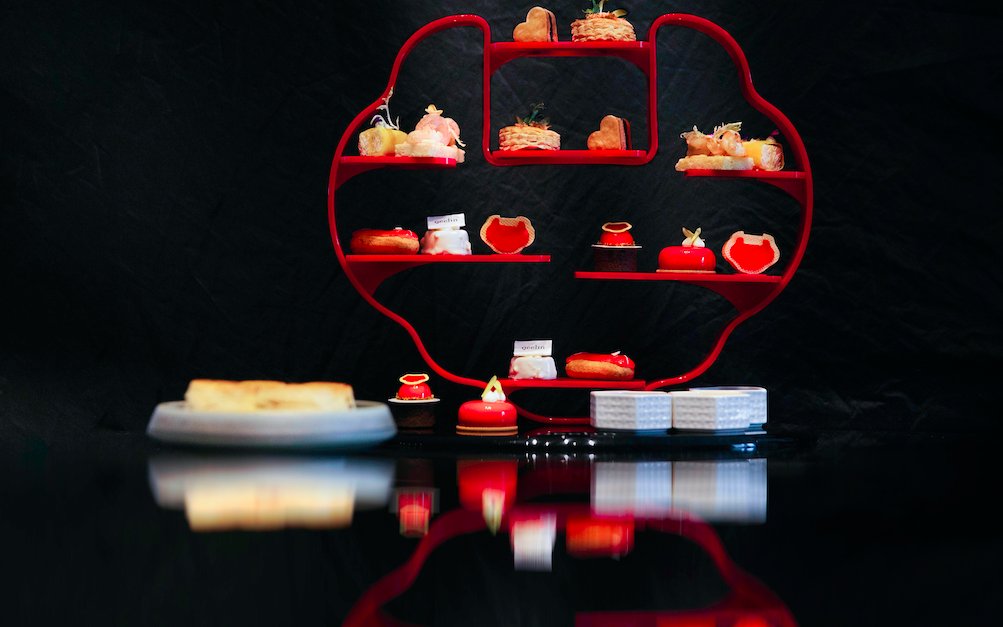 Chinese romantic
"Ruyi" afternoon tea.
In the Zishan restaurant of Mandarin Oriental Wangfujing, Beijing, you might as well try the Chinese-style "Ruyi" afternoon tea, with hot Summer and Tanabata plots are very consistent. The theme afternoon tea is a collaboration between the hotel and the high-end jewelry brand Qeelin, with jewelry as inspiration, the iconic Ruyi lock, Chinese red and other elements are interpreted in the shape and taste of desserts and salty desserts to experience the Chinese romantic atmosphere.
The raspberry chocolate tart is rich in flavor, the red hemispherical mousse cake and the Ruyi lock chocolate on the top are quite Chinese romantic; mirror-smooth Strawberry Basil Mousse, topped with chrysanthemum petals and cream, is as sweet as love but not greasy.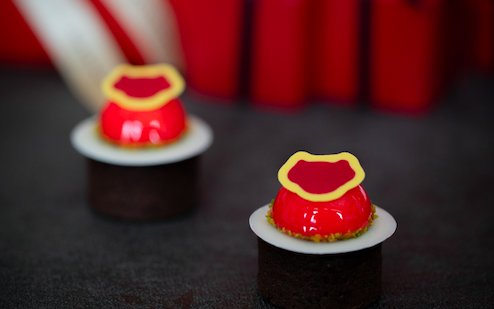 Raspberry Chocolate Tart.
The use of ingredients and colors in afternoon tea not only reflects Chinese romance, but also highlights the exquisite jewelry design. Recommend the truffle egg salad sandwich. Truffle and mayonnaise are mixed to make a dense and mellow filling, rolled into a golden egg skin, shaped like a pocket sandwich, and the top truffle is refreshing and delicate, which is surprising.
Sea, coconut trees and surfboards, many destination hotels launch romantic "camping"
It is worth noting that domestic destination hotels have also launched a number of services on Qixi Festival, in addition to regular themed suites, afternoon tea, etc., "Camping" has become a new element of romance. For example, Sheraton Sanya Yalong Bay Resort combines coconut trees, sea, surfboards, grass, sky and other elements to create a comfortable and immersive holiday experience. It also specially launched the "Xila Summer" Tanabata starlight camping plan with a two-person BBQ camping package. , guests can feel the romance of the starry sky by the sea, and listen to the cicadas and birds in the coconut forest.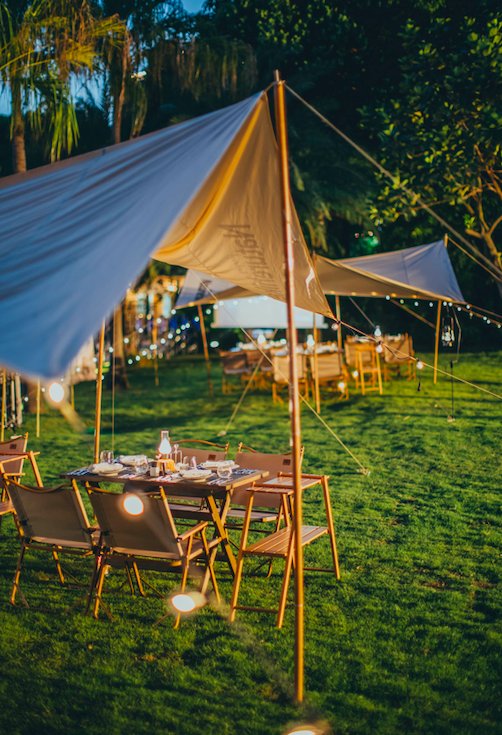 Camping is a new element of the hotel's Tanabata service this year.
Hilton Shekou Shenzhen Nanhai Hotel launched the "Qixi Bayside Luxury Camping", bringing lovers an immersive luxury camping experience, including lawns, tents, Outdoor barbecues, etc., there are sea and land delicacies recommended by the chef, signature champagne and saxophone performances. The Qixi Festival experience at The St. Regis Lhasa Resort is more destination-specific, where guests can participate in the iconic night-time ritual that combines St. Regis classics with traditional Tibetan culture – lighting an auspicious bonfire at the turn of day and night, offering Tibetan sacrifices The style of Guozhuang dance, the housekeeper in Tibetan costumes will also present hada to the guests, which is very romantic.
Beijing News Shell Finance reporter Qu Xiaoyi
Editor Li Zheng
Proofreading Liu Baoqing
Photo courtesy of the interviewee